Thursday 2nd January 2014
I wouldn't normally plan to do a run the day after a 30mile race but it made a lot of sense to do a recce while we were down.  I have run the Hardmoors 55 once before on my birthday in 2010 but this year the race is being run the other way, Guisborough to Helsmley so I was keen to run the last 20 miles, Osmotherly to Helsmley.
I put a post on Facebook a few weeks ago and a number of people said they would join me including race director Jon and fiancé Shirley so that was great.  Also good friend Dave  was visiting family in the area so was keen to join us.
We arranged to meet at Helmsley Football club at 9am, leave some cars there and drive back to Osmotherly.  Jon and Shirley were running late, not surprisingly, given they had organised the 30/15 mile races the day before.
Five of the six of us, Dave, Mark, Phil, Bonnie and I, decided to set off and Jon and Shirley would meet up with us on route. Kirsty waited for Jon and Shirley as she didn't really want to do the full 20 miles.
We drove to Osmotherly in Phil's car.  As we chatted I realised that Bonnie and Kirsty were the two who went past me with a couple of miles to go in the HM 30 race.
The weather was superb and stayed that way for the whole day.  Such a contrast with the day before!  Once we arrived at Osmotherly there was time for a group photo and then we were off.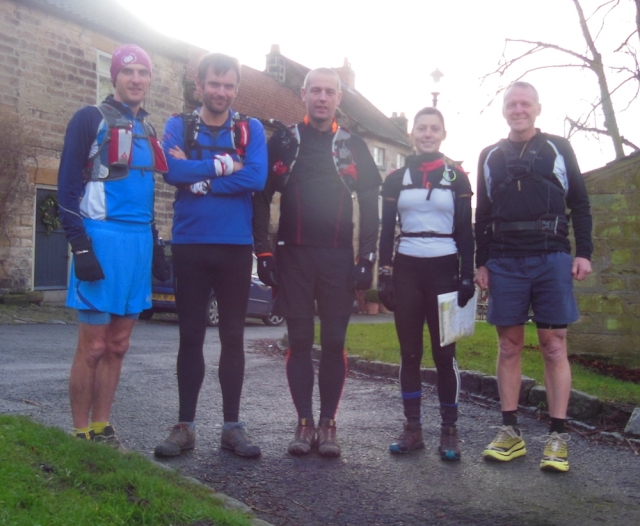 Bonnie, Dave and myself are doing the Hardmoors 55 so we were keen to follow the route and make sure we knew the main markers. Bonnie had a map which she and Dave followed carefully. I had the route on my Suunto so was happy to follow my little line.
My legs were feeling the effects from the race but once I got going I felt okay.  I was definitely the slowest of the group but the rest seemed happy to wait for me at various points.
Over the course of the run I was able to run with everyone and have a chat which is one of the benefits of organising runs like this.  The weather continued to be lovely and the views were great. This is the third time I've been on this part of the route and in both the previous occasions I've not seen much.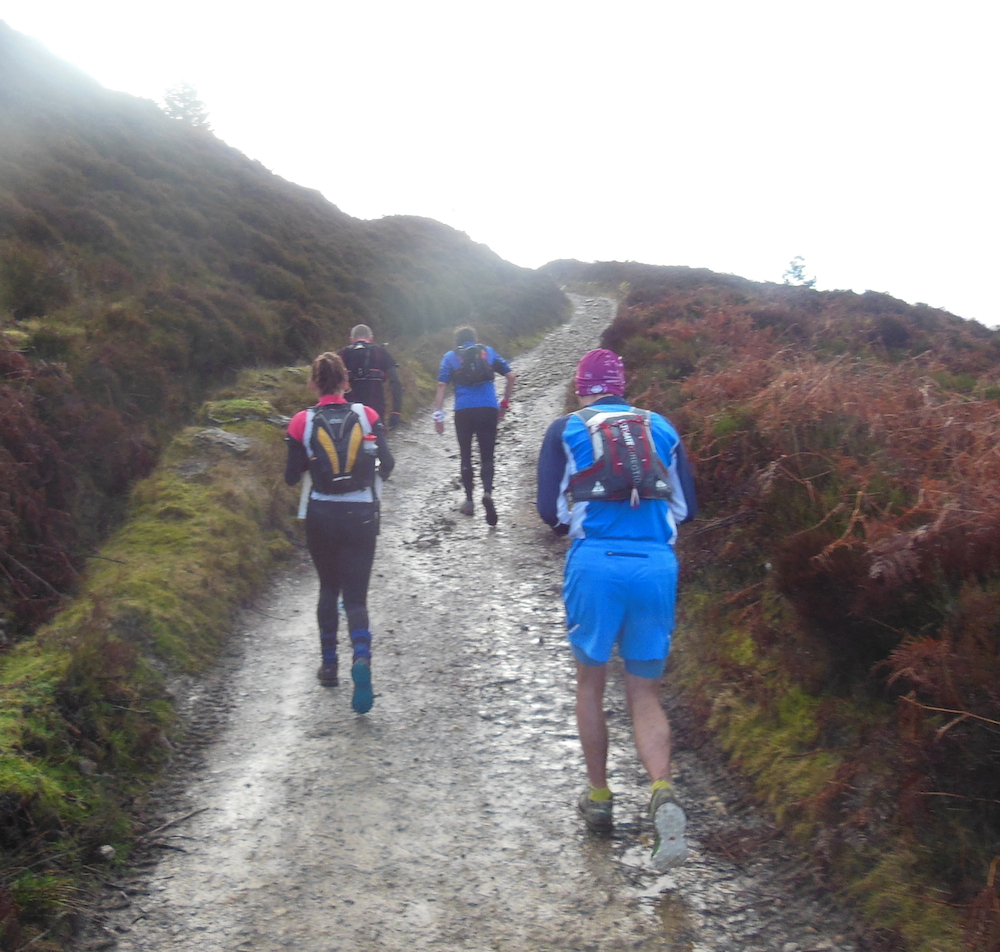 After 8 miles we met Jon, Shirley and Kirsty and we became a group of 8.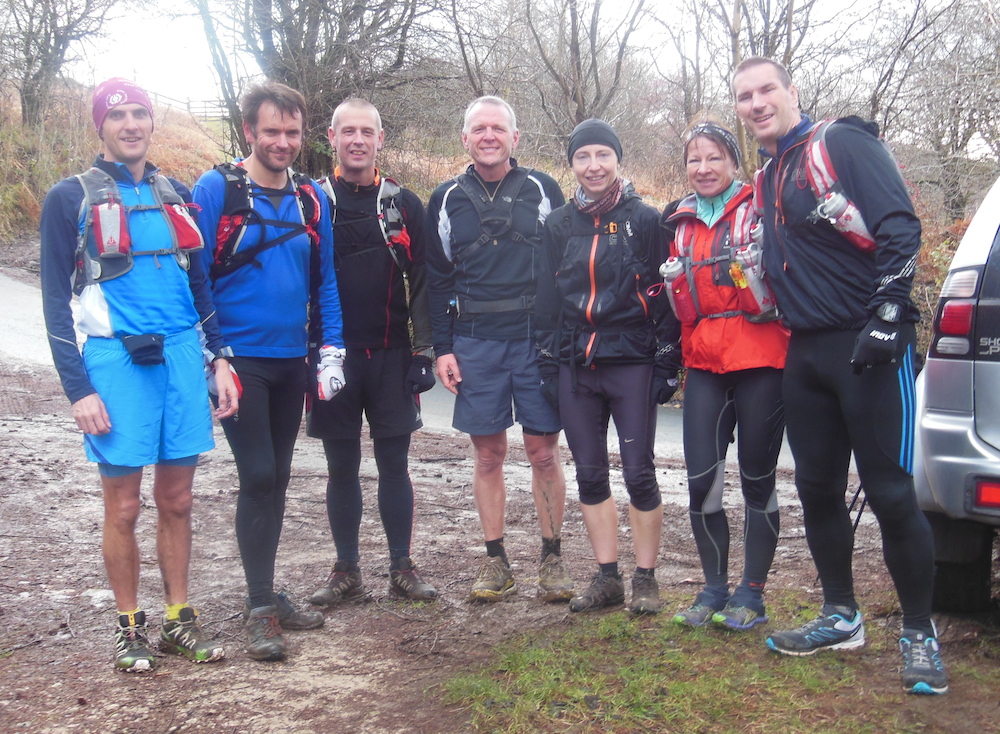 I had a good chat with Shirley as we ran. She was telling me about her Comrades Marathon from 2013. It certainly sounds an amazing race! Shirley also completed 100 marathons a couple of months ago which is a tremendous achievement.
The run towards White Horse hill was particularly good.  I paused to get some photos and I've used one for my header! 
I felt better the longer the run went.  I think it helped a bit that we were running a bit slower but it's interesting the way you can run two longish days on the trot. I don't think I could do two road days of this length.
We did the out and back to White Horse. The steps from the car park will be a test in the HM 55 race!  I hope I'm still going well at that point.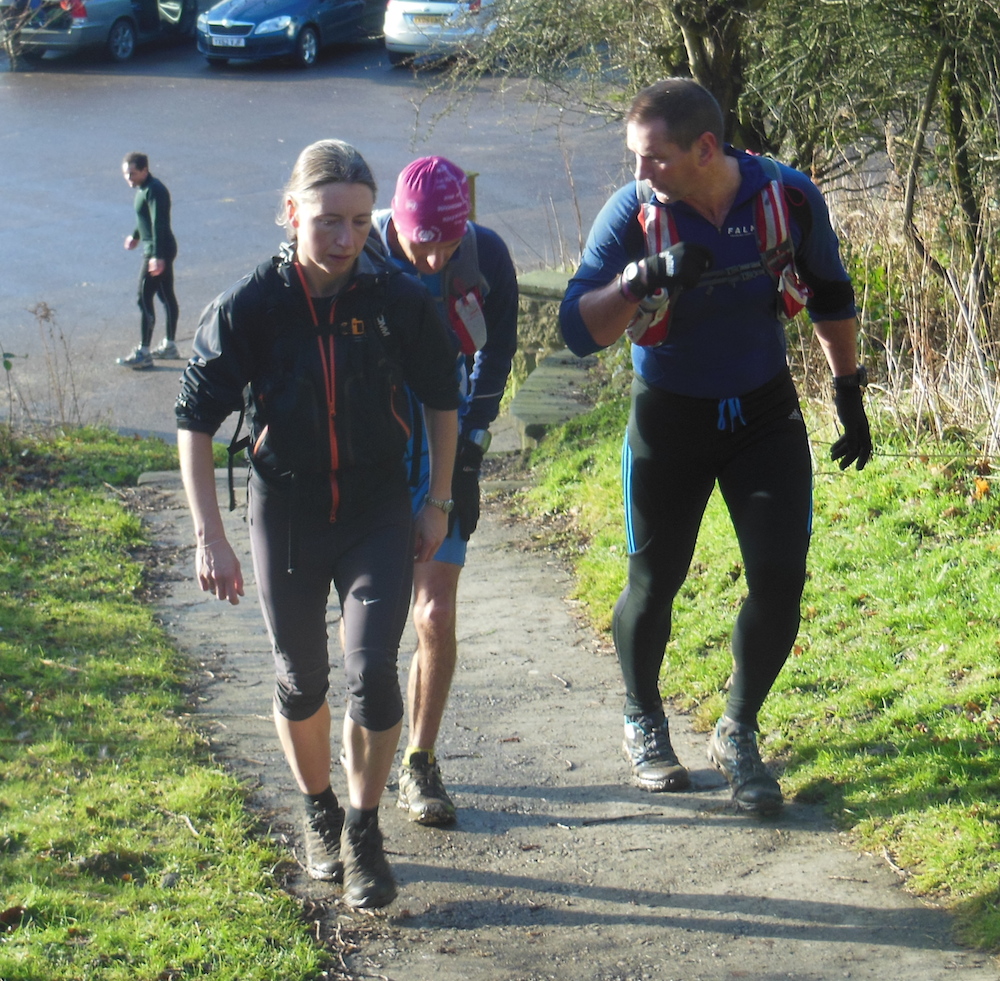 I've not really run that much with Jon so it really good to spent time together.  I quizzed him about his recent Hill Ultra when he ran up and down Shining Tor 55 times for a total of 160 miles in under 48hours.  He was only one of 15 experienced ultra runners who managed it. Very impressive and shows what a tough guy he is!!
The views on the route continued to surprise us.  We stopped to take a photo of Rievaulx Abbey ….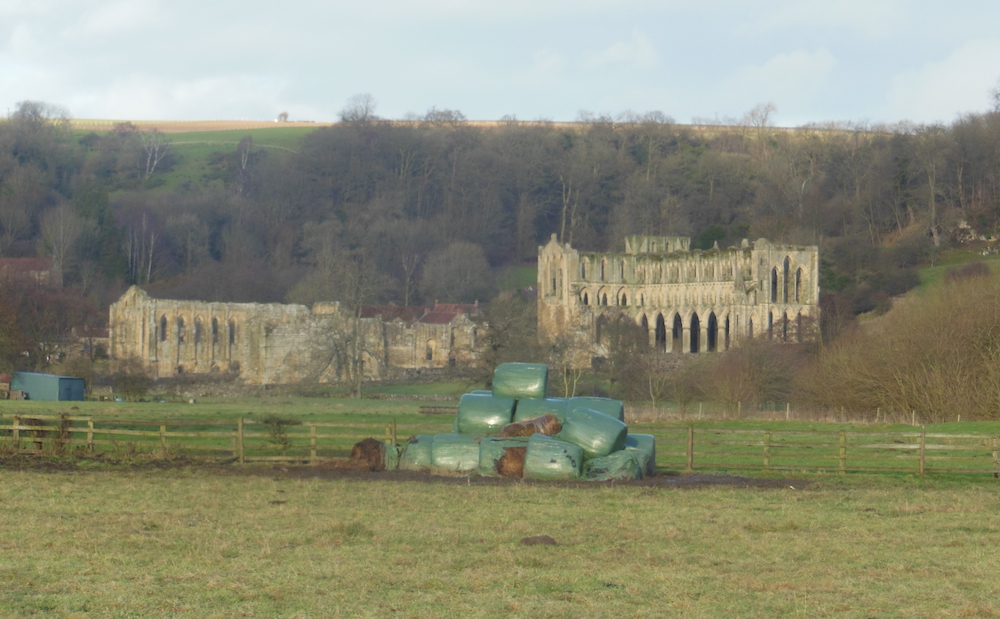 We all stayed together and everyone really enjoyed the day.  We stopped at the official start/finish of the Cleveland Way for a group photo before running the last half mile to the Football club. 
Once we were back to the cars we went our separate ways heading home.  I really enjoyed the run and it was great to share the trail with friends new and old.  I'm looking forward to being back on the route for the Hardmoors 55 on Saturday 22nd March.
So thanks for your company Jon, Shirley, Dave, Mark, Phil, Bonnie and Kirsty! See you soon.
Dave took some video of the run ……