In July I ran 206.50 miles with just over half of that total in 7 days as part of the Virtual Lakeland 100 race.
All runs in July ….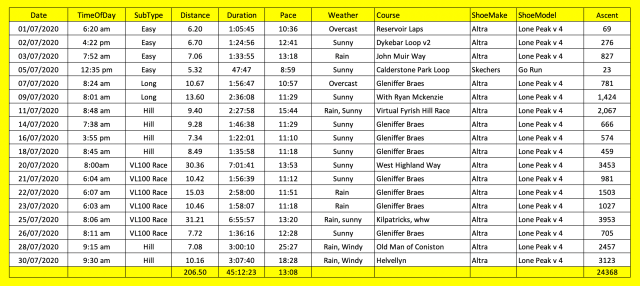 All runs in a graph ….
All runs taken from Strava ….
A summary of the types of runs I've have done this year so far ….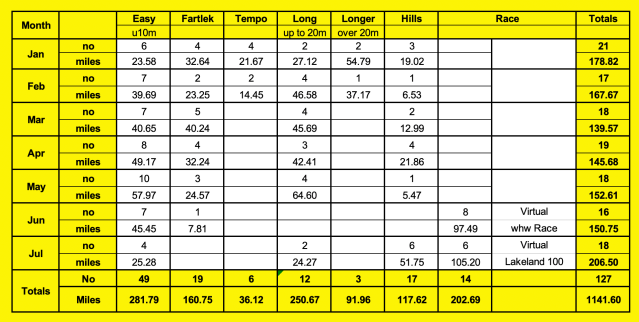 In my aim to run 2020 miles in 2020 I'm only 36.29 miles behind the red line now so I'm thinking it is still possible …