Last night I was back for my weekly run/walk up Ben Lomond and run down. Jonny wanted to come but I banned him as he needs to have an easy week after the Fling. He'll be back next week though!
Katrina decided she'd come with me as that was better than sitting on her own in the house! She decided to walk up the Tourist Path until she saw me heading down, turn round and run down.
I went my normal route up the Ptarmigan Ridge.  As we drove to Rowardennan we could see that there was snow on the top of the Ben. We started running at 6.22pm.
I set off in shorts and a long sleeved top but near the top I stopped to put on my OMM jacket, buff and gloves as it was pretty cold.
Once I got into the snow it was really slow going as I was slipping a fair bit in my Hokas and to be honest I didn't fancy slipping down and hurting myself!
Last week when I did my 2 climbs I was up in 1hr 12 but this week it took my 1hr 17!  I was happy to make it in one piece.  I found it quite sloppy on the way down as well so was even more cautious than normal.
I could see Katrina ahead making her way down.  I didn't catch her until we only had about a mile to go.
View of Loch Lomond on the way down …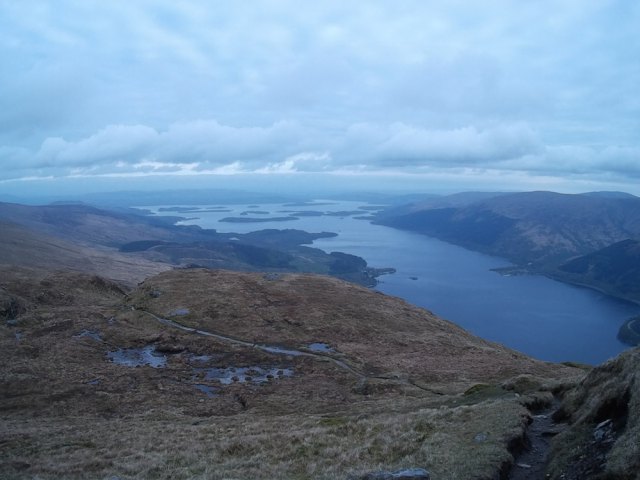 Looking back up to the top ….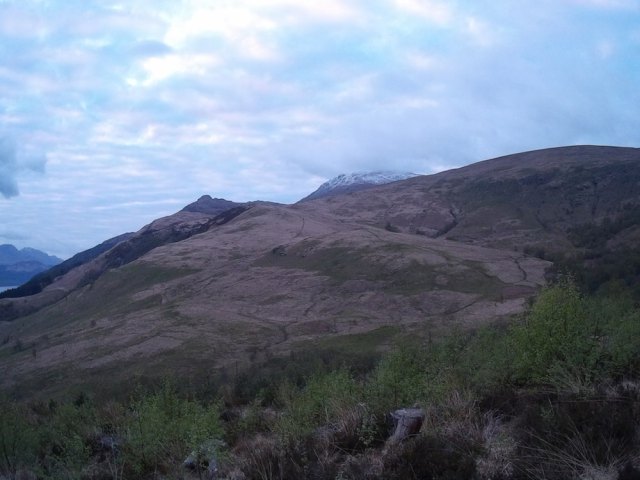 Selfie ….
The descent took me 1hr 7mins compared to 51mins last week. I have a feeling Jonny will drag me down quicker next week!
We called in to McDonalds on the way home for well deserved coffee/hot chocolate and muffin.
I uploaded the latest West Highland Way Race Podcast on Wednesday night. Episode 60 features interviews I did with Amanda, Fiona and Jonny after their successful Highland Fling races.