Thank you to all those who have entered my fun competition for this Saturday's Hardmoors 60 race.  I think this must be the highest number of entries I've ever had.
There is a total of 105 entries broken down as follows …
sub 11hrs - 4
11hrs -11hrs 30mins - 13
11hrs 30mins - 12hrs - 35
12hrs - 12hrs 30mins - 36
12hrs 30mins - 13hrs - 14
over 13hrs - 3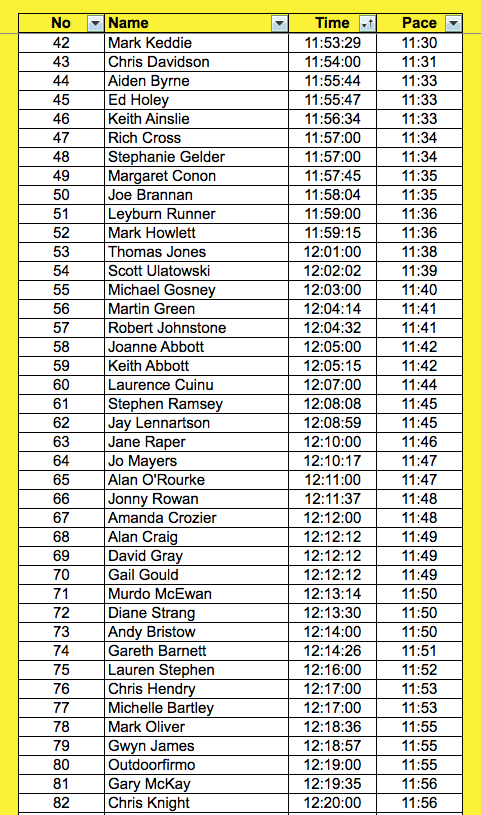 Thanks again for all your guesses. I'll post my time sometime on Saturday night …. or if it's gone really badly early Sunday morning!!