This was my second week of 3 harder weeks in the build up to the West Highland Way race. I was encouraged with how I ran last week so was full of confidence for this week.
Monday - Club Fartlek Session
There were only four of us for the session. Euan and Ryan led the way and a guy Andy who I'd not met before and I followed on! I think Andy ran the first few reps a bit quick as he struggled on the final few.
The session was one of our standard sets of 10 x 3mins but the big difference was we only had 1 min recovery which made a big difference. I had run about 27 miles over the weekend so I knew my legs would feel it a bit but I was very happy with how I ran.
Pleased that my final two 3min efforts were not my slowest.
Wednesday - Lunchtime Tempo Run
I decided to do longer Tempo efforts than last week. So after a mile warm up I ran 2 miles aiming for a HR of 145, then an easy mile (HR 130) followed by another 2 miles with HR nearer 150.
Again I was really pleased with how well I was running.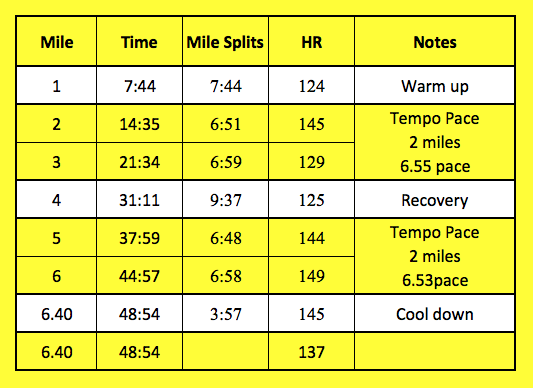 Thursday - Ben Lomond Run
For various reasons this was my first Ben Lomond run of the year. I set off about 4.45pm in the sunshine and it was pretty warm all the way up. I decided to take it steady and see how it went for this ascent.
I reached the top in 1hr 25mins going up the Tarmigan Ridge. The views from the top were amazing as it was so clear in the early evening.
I felt good on the descent and even though my time of 53mins or so wasn't that quick I felt good which was the main aim for the run.
Here are some photos …
Saturday - Morning Run on the Kilpatricks
This was an important run for me this morning as last time I ran on the Kilpatricks with Cammie I struggled round on just over 4hrs and felt really sluggish.
I think it affected my Fling preparation as I knew I wasn't running very well. So I was keen to see how I felt today on the same route.
The weather wasn't as good as that run in March but everything else was so much better. I ran a lot more of the hills and when I reached the Whangie which is roughly half way in 1:45 rather than over 2hrs I knew it was going to be a good run.
I finished just under 3hrs 25mins and again more importantly felt really good all the way round. So another confidence booster.
Sunday - plans
Tomorrow Katrina is running the Stirling Marathon so it's my turn to be the supporter. I'm going to drop her off at one of the designated car parks about 7.30am. I'm then going to go for a run before taking my bike and cycling to meet her at a few points along the way.
Quite a few friends are running so I'm looking forward to cheering them on as well. Have a great race everyone!