It is now Tuesday evening so the whw race is just over 3 days away …

I still haven't run for over 10 days and the tendon in my right leg is definitely getting better but I think it will still be sore when I start. I'm just hoping that it doesn't get any worse as the race goes on.
So I'm trying my best to put to the back of my mind and get on with preparing for the race but it's not easy.
I'm going to run by heart rate but I like to have an idea of my splits. My gold goal is sub 23hrs so here is my plan to achieve that. If I fall behind early on I won't be too worried as if things work to plan I should be able to make that up.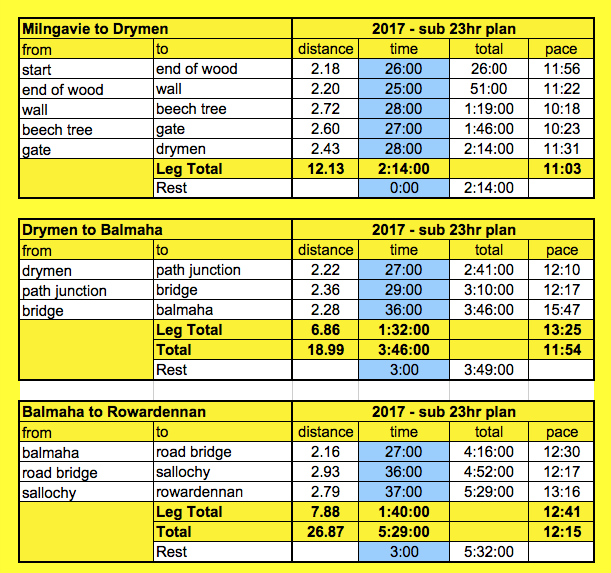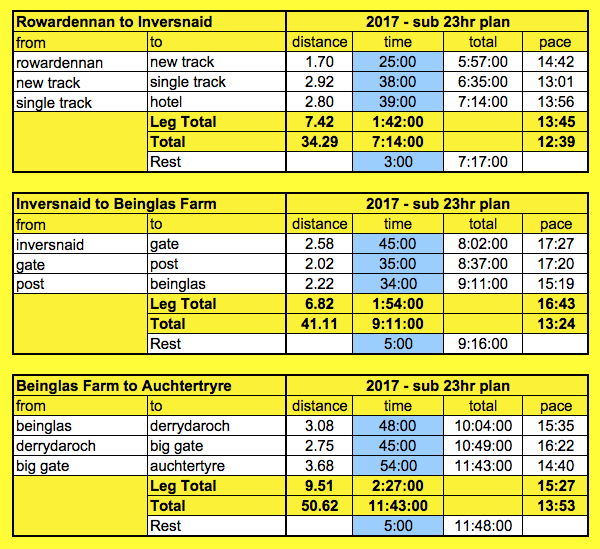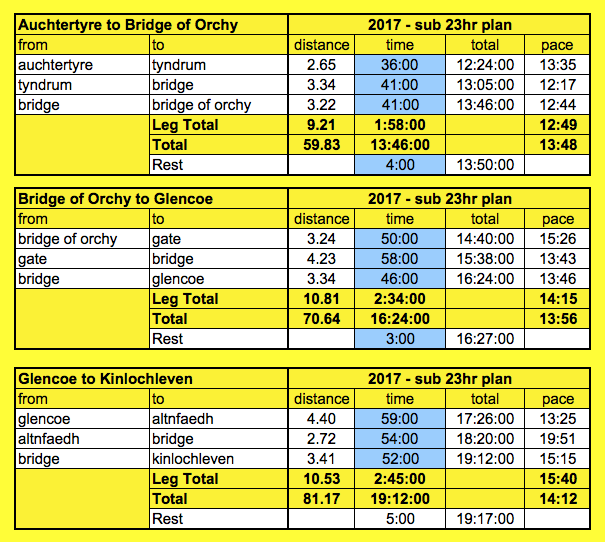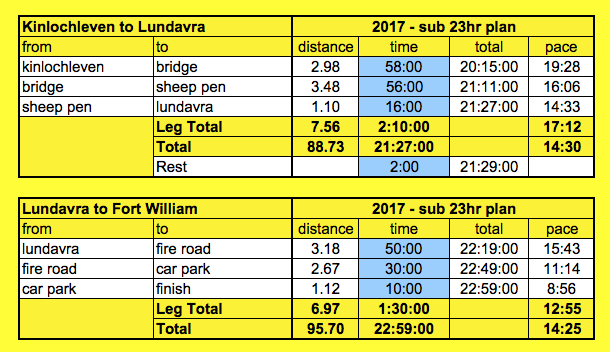 Over the years I have worked out what works for me nutrition wise so here is my plan. I'm not going to take much more than this as I know from experience that I won't eat more than this.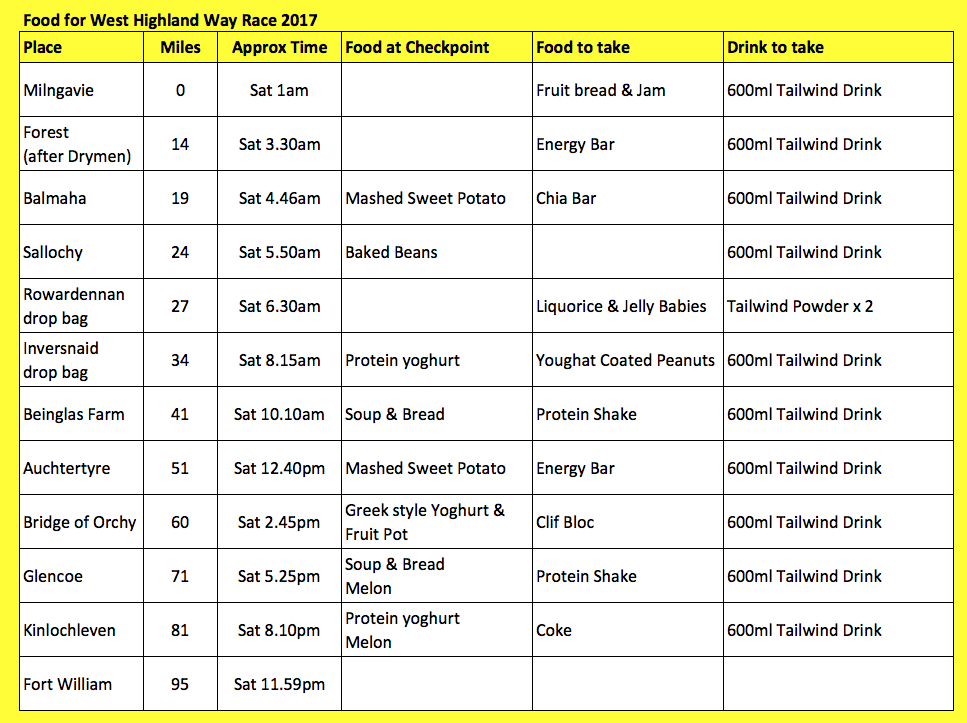 If you want to follow the race then SiEntries have set up a webpage so you can follow the race.
Finally I have 122 guesses for my 'Guess My Time' competition. Remember you have until 6pm on Thursday 22nd June if you want to enter.