During September I continued to train for the Hardmoors 55 and South Downs Way 100. I ran a total of 144.63 miles. Plus I did a fair amount, for me, of cycling as I've been taking cycling groups on Monday and Tuesday as part of my work as an Active Schools Coordinator.
List of all my runs this month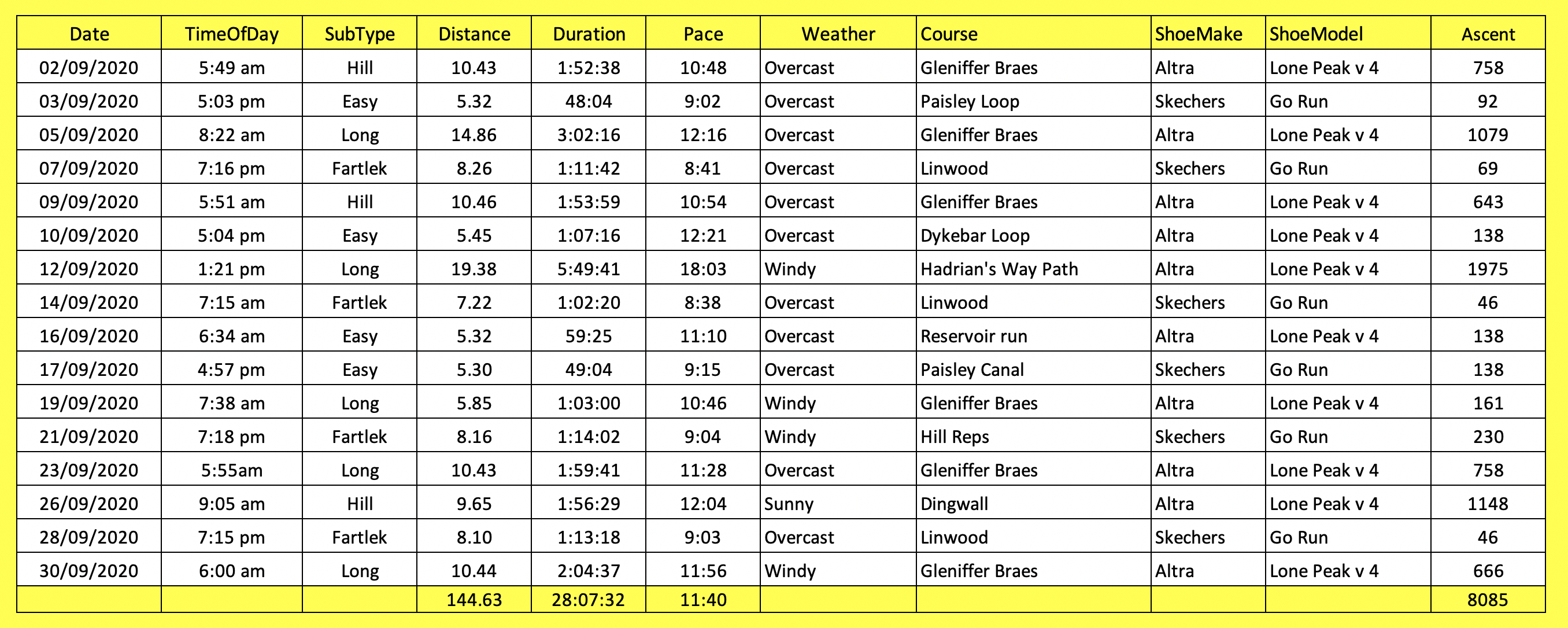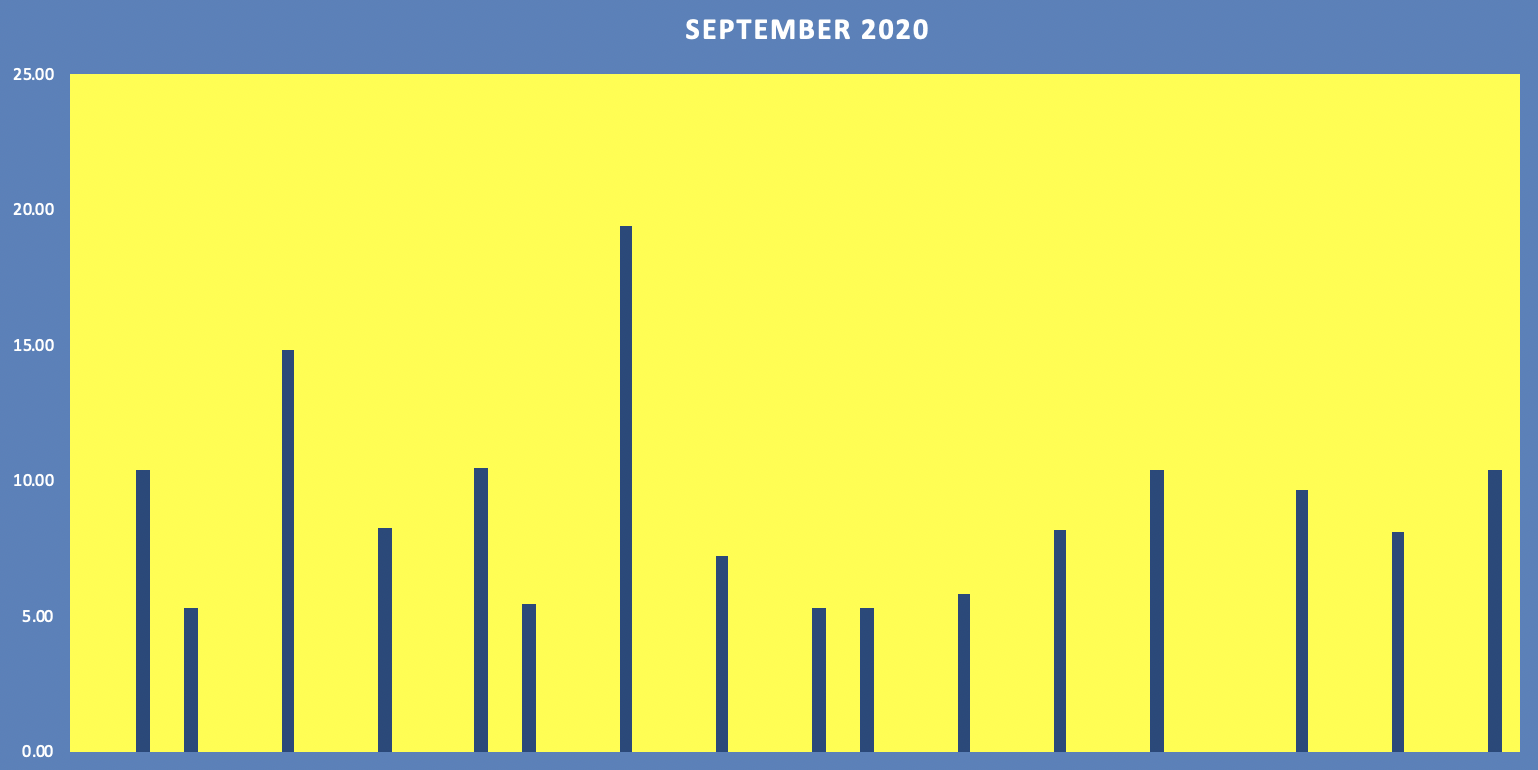 Summary of my runs this year so far
In total this year I have ran 1434.07 which means I'm 81.15 miles behind the red line in my target of running 2020 miles this year. I'm not going to make a special effort to catch up. If I get there great but it's no problem if I don't!