Today was our annual Kilbarchan AAC club race.  This one is great fun as it's basically a cross country run from Kilbarchan Park to the Marshall Moor trig point. The rules are simple … you have to stay off road and your route must be different on the way down.
Over the years Donald Petrie has perfected the best route which everyone seems to follow. This year Donald had 3 following him for the whole way and then they out sprinted him to the finish!!
There were only 6 of us running today.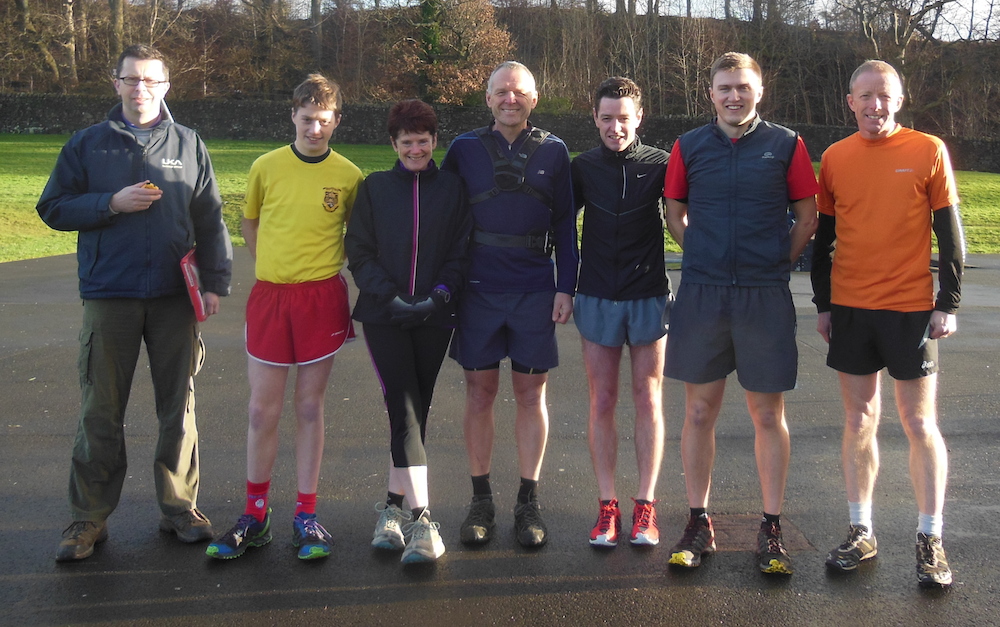 Katrina and I set off about 15mins before the other 4.  With Wednesday's race in mind we were happy to take our time and enjoy the run rather than pushing really hard.  We were caught by the four guys about half a mile from the top. 
Donald, Ross, Chris and Connor  
The ground was very wet and boggy in places but we made it to the top.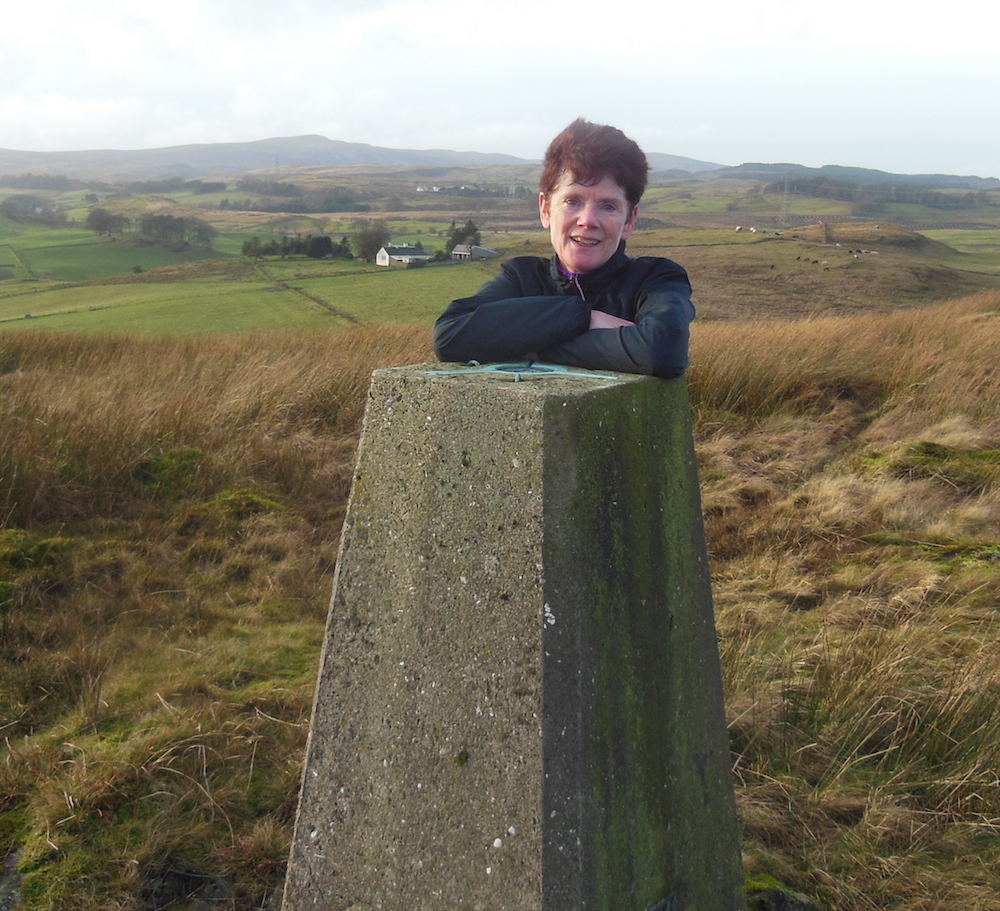 We made our way down running through some very muddy ground.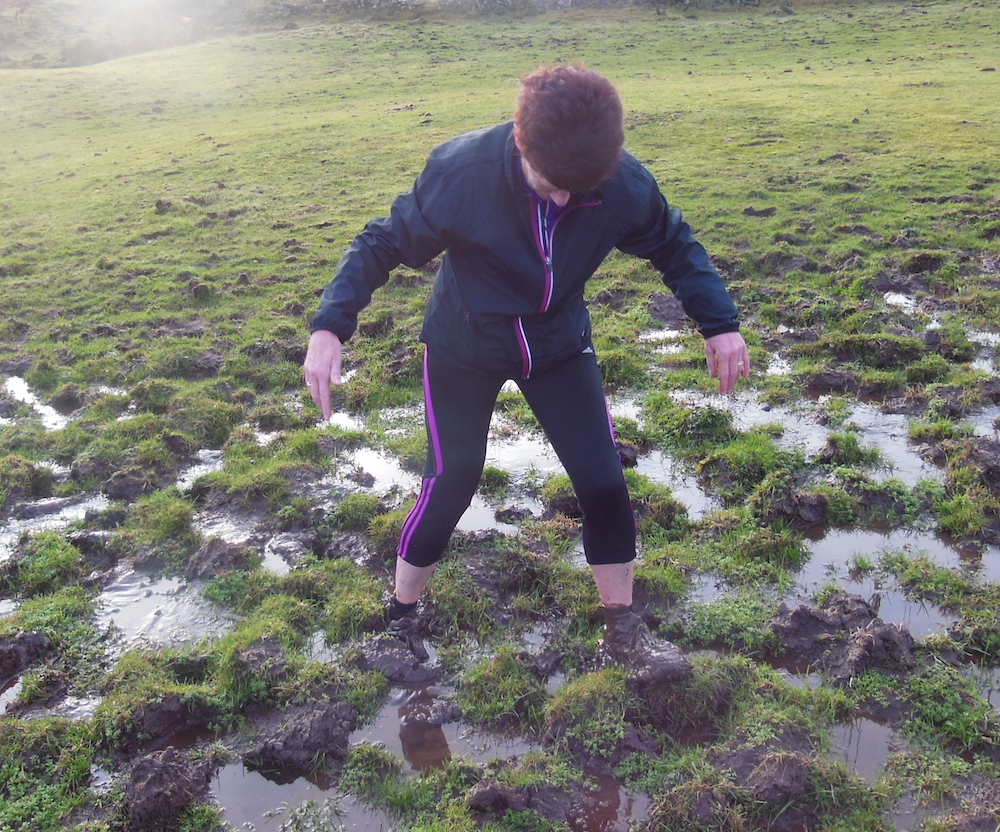 There are plenty of fences, gates and walls to climb over and under.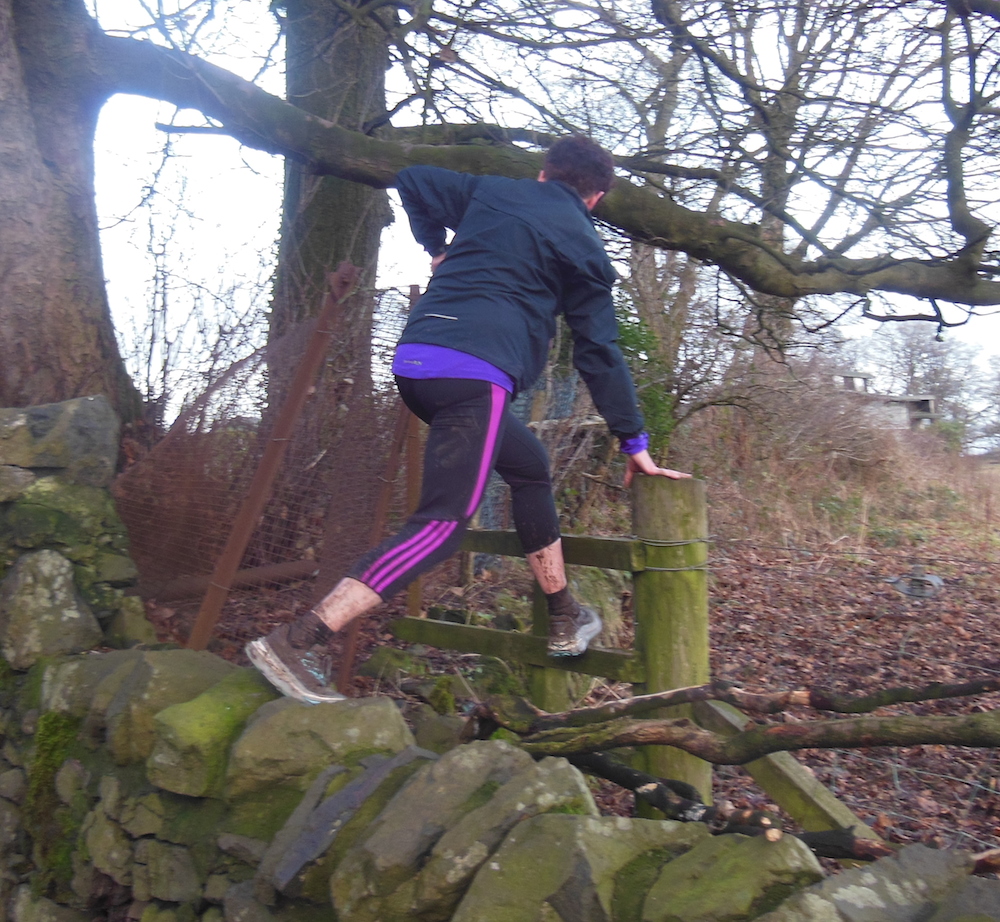 I could feel my hamstring a bit so I was happy to take it easy and just enjoy running together.  We finished in 1hr 23mins … with the four guys finishing between 51mins 29secs - 51mins 33 secs!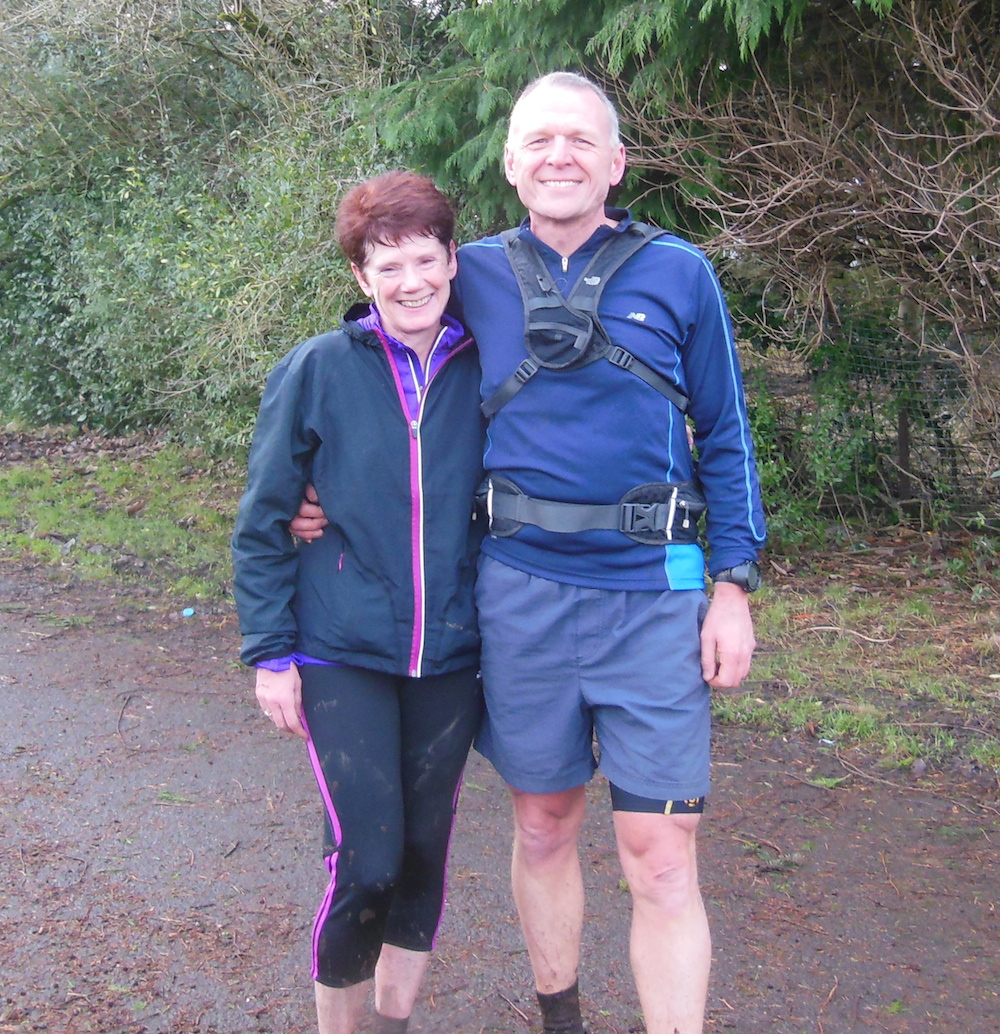 So that's me finished for 2013 running wise as I'm having a couple of days off before Wednesday's race. I'll be posting a summary of my mileage in the next day or so!
Finally I was mentioned in an article by Fiona Russell in today's Sunday Mail about challenges people are doing on New Year's Day.