Katrina & I were back down to North Yorkshire for the wedding of Jon & Shirley Steele, who organise all the Hardmoors Races. They had asked me to conduct their wedding service at Lord Stones which was such a privilege.
There were about 75 guests for the afternoon and almost 100 for the evening.  It all took place inside a Yurt which had been set up right on the Hardmoors route.
I really enjoyed leading the service as there was such a great atmosphere with so many friends and family of Jon and Shirley present.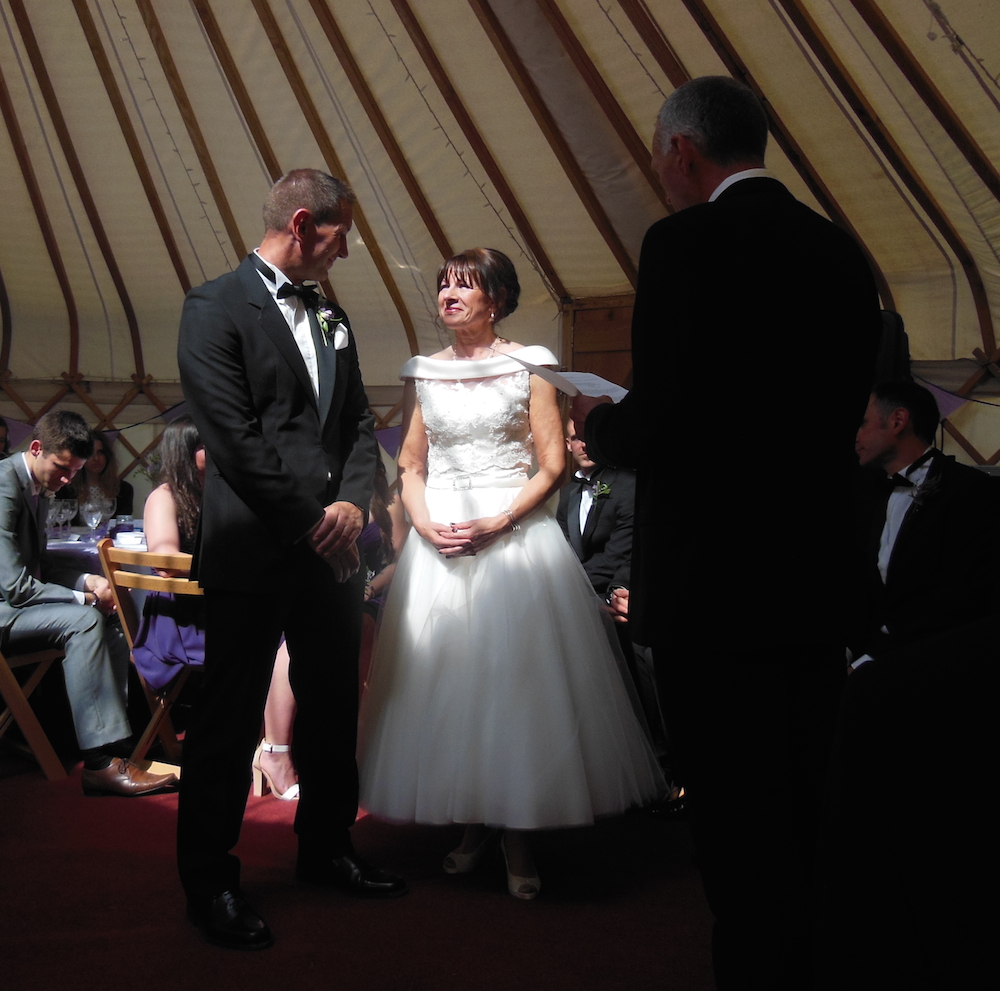 Katrina took this photo and was very pleased that the light shone through the roof right on on Shirley!!
It was a stunning location for the photos and the weather was superb.
After the food and speeches one of their friends had organised a aeroplane stunt pilot to do a acrobatic show above. It was amazing and a total surprise to Jon & Shirley.  Here are all the guest watching the show …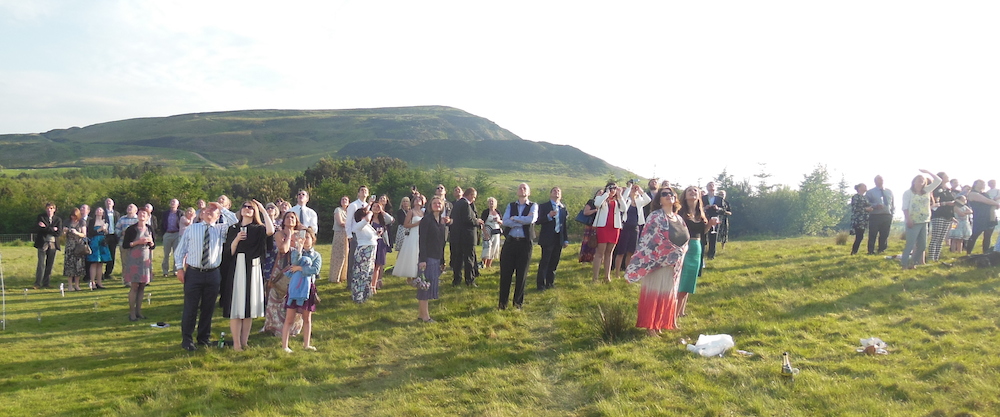 The evening was great fun as well and the wedding celebrations weren't over yet. On Sunday Jon & Shirley had organised a wedding race at 2pm! Almost 100 friends and family came along for a 3 mile or 7 mile run along the 3 sisters.
As you can see from the photo below it was a fancy dress run. Frocks and bow ties were the order of the day.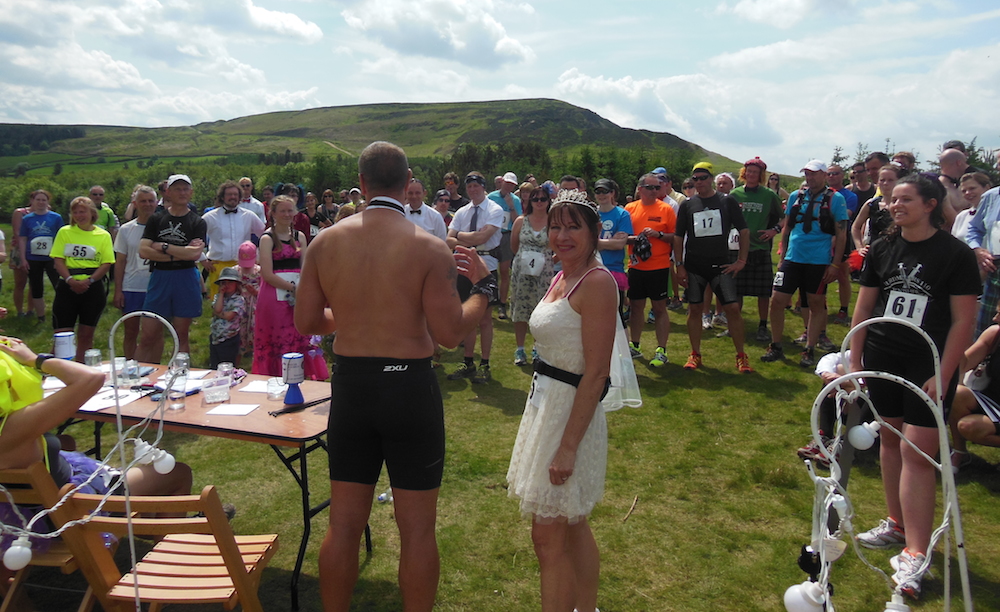 It was a hilly 7 miles route and very hot ..
As it was an out and back I was able to get a photo of most of the runners. I've put the photos on my Facebook page.
I dressed as a Vicar and Katrina enjoyed running in her flowing white dress.  We are told that we looked pretty good from a distance in our black and white against the blue sky!!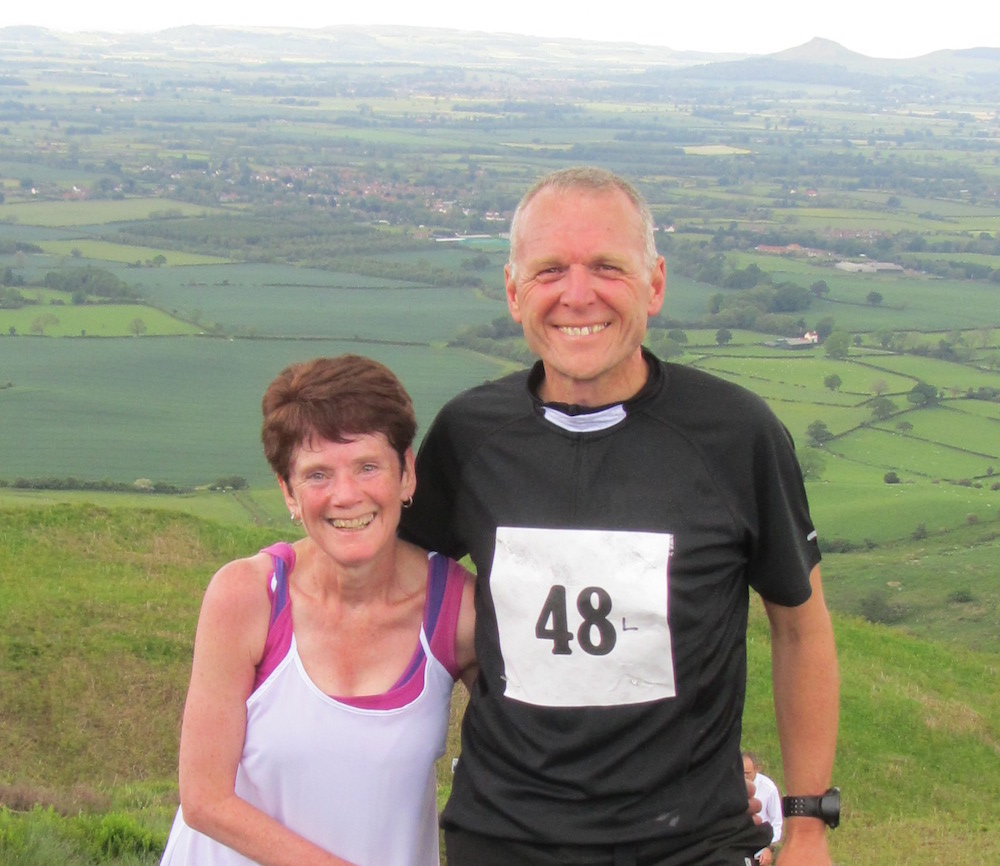 At the end of the run we all lined up to cheer Jon & Shirley home …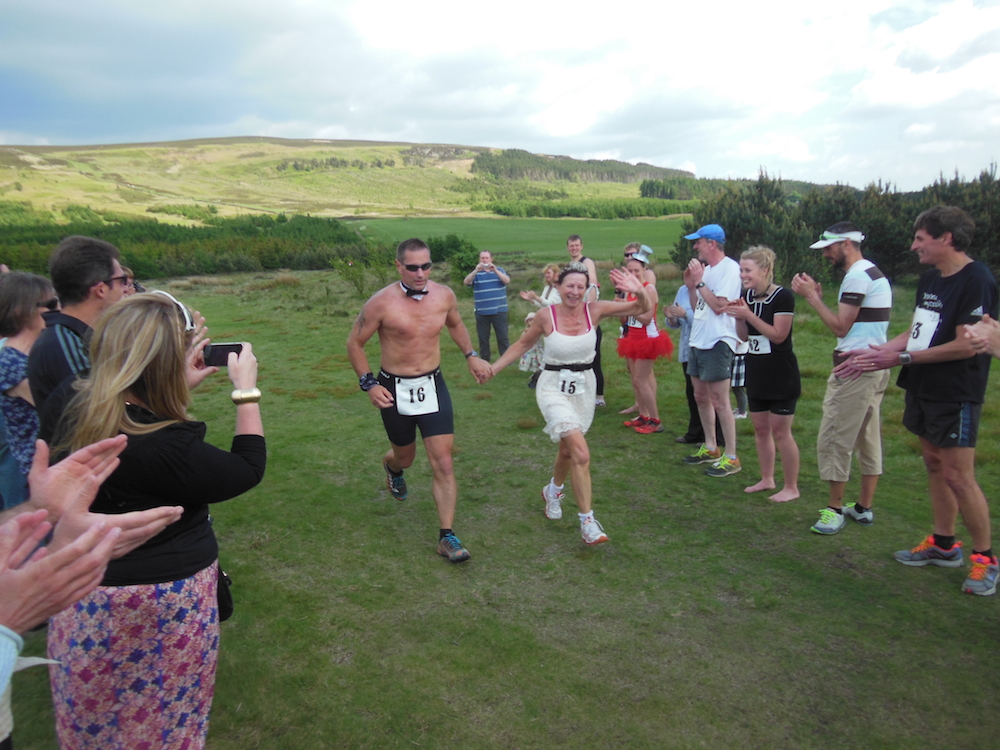 It was such a great weekend and it was so much fun being involved with Jon & Shirley's special day. Thanks for inviting us Jon & Shirley!