I'm not long home after another amazing experience at the Lakeland 100 race in Coniston.
Full report and video diary to come but the basic details …
I finished in 60th place (out of 302 who started - 209 finished) in a time of 29hrs 36mins 25secs.
I was very happy as sub 30hrs was my goal.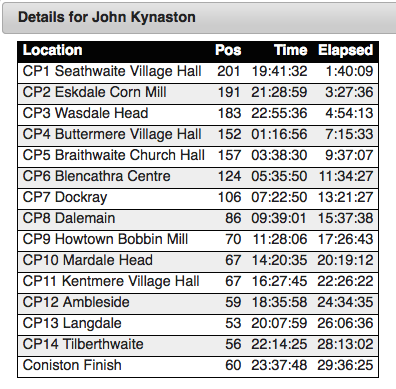 Congratulations to Hugh Cook whose guess of 29:37:00 was the closet. Hugh also ran the Lakeland 100 finishing in 32:39:43. A new pair of Hoka's and the all important key ring will be on the way to you soon!