Recently I was sent a pair of compression socks from Agile Athletics to try out and review.
Here are the details of the socks taken from Amazon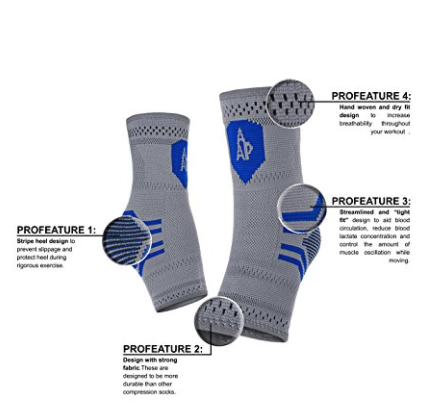 Agile Athletics Pro Premium Ankle Brace Compression Socks – Extra Bonuses Adjustable Foot Strap and Shock Absorbers – For Foot Pain Relief & Plantar Fasciitis – One Pair for Men, Women and Kids – Breathable and Comfortable fit. 

JACK OF ALL TRADES MASTER OF ALL - These compression socks can be used for multiple sports, hiking, climbing, football, rounders, cricket, rugby, rowing, running, gym exercise & cross fit training.

QUALITY IS KING - Tried and tested compression socks that will stand the test of time. Our socks have the best quality lifespan and can withstand light, medium and heavy training regime and lifestyle.

THIS WILL HELP YOU GO THE DISTANCE - This brace provides the much needed achilles heel & arch support, keep the fascia ligament stretched, and offer an effective pain relief from arthritis, edema, splint, metatarsal, tarsals post-surgery treatment, muscular swelling, orthosis, stress fracture, etc.

WE CARE ABOUT YOUR WELFARE - These compression socks have been designed to reduce the likelihood of swelling, muscular ache, foot pain and improve blood circulation. We have used the latest technology and research to create a versatile fit that incorporates comfort and support.

BECAUSE WE LOVE YOU - If you are not happy with the product we will refund your money back. We will provide you with your money back no questions asked. We also hope you enjoy the bonus products that you can use or gift to friends.
If you have been following my blog you will know that I have not been able to run for a number of months due to a sore ankle so when these were offered I was interested to see whether they could help.
I have worn them for a number of runs and they are very comfortable to run in. My ankle is getting better slowly but I'm waiting for my new insoles which I'm hoping will make the real difference.
The compression socks are certainly worth trying as we do put a lot of strain on our feet and ankles especially with the off road running lots of us do.
I've not tried out the bonus items that came with the socks yet.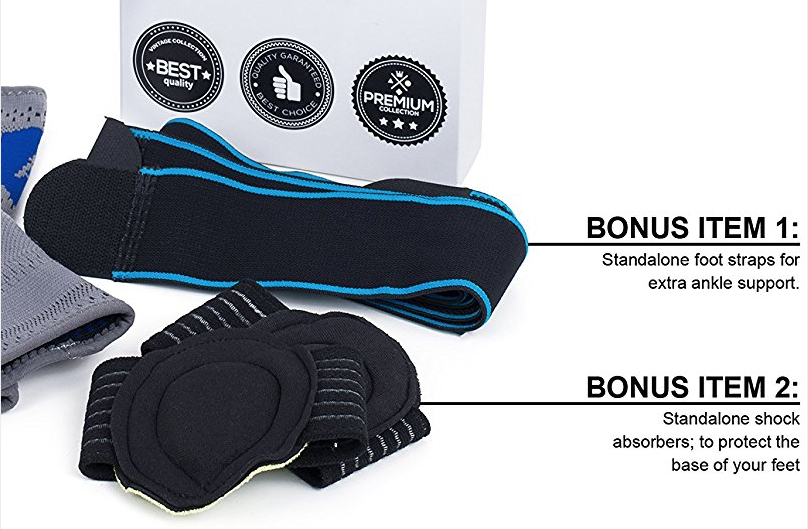 The best way to test these out is to give them a try and Mario from the company who make them are offering 30 free pairs to readers of my blog with the following comment
A few rules to this:

1) I will need their email address and Postal address

2) Each individual will need to reside at a different addresses and of course reside in the UK

3) Upon usage of the product each individual would need to follow up with small feedback request from myself.
So if you are interested please email me ([email protected]) with your details and I'll pass on to Mario.