At the beginning of 2017 I had planned to run 5 ultras
Highland Fling in April
West Highland Way in June
Devil o' the Highlands in August
Ring of Fire in September (3 days around Anglesea)
Glen Ogle in October
Sadly due to injury I only completed the Fling. I started the whw but had my first dnf in the West Highland Way. I wasn't able to start either of the final three. The one that I was most sad about was the Ring of Fire. I was really looking forward to doing my first multi-day event.
I was also hoping to run at least 2017 miles but obviously that didn't happen either!
So here is a brief summary of my year. I ran 1084.51 miles.

Here is a breakdown of my runs by category:-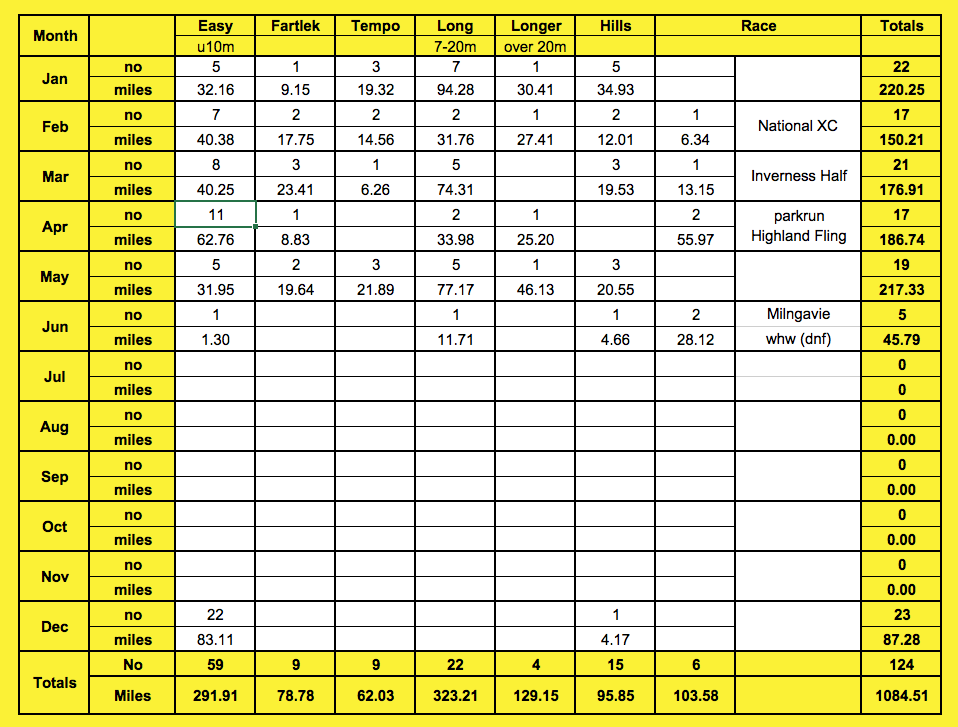 I started ultra running in 2007 and for each of the previous 10 years I have been just under or just over 2,000 for the year. So this year was significantly lower.
Here is a summary of the last 11 years:-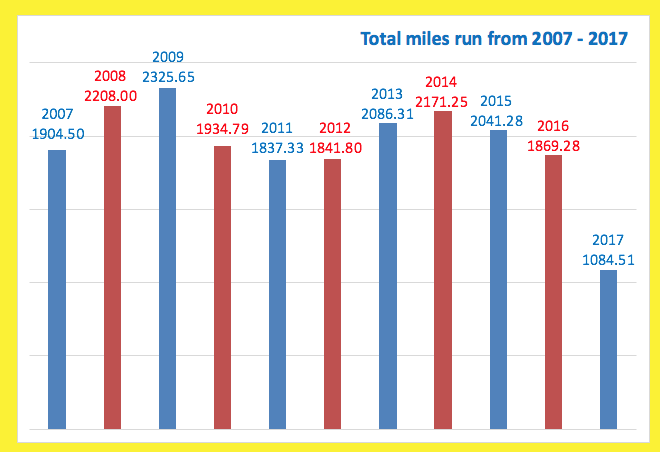 Spreadsheet of all my runs in 2017
Here is an overview of the races I did complete in 2017.
Saturday 25th February 2017 - National Cross Country at Falkirk
It was good to take part in the National Cross Country but I struggled quite a bit in the mud!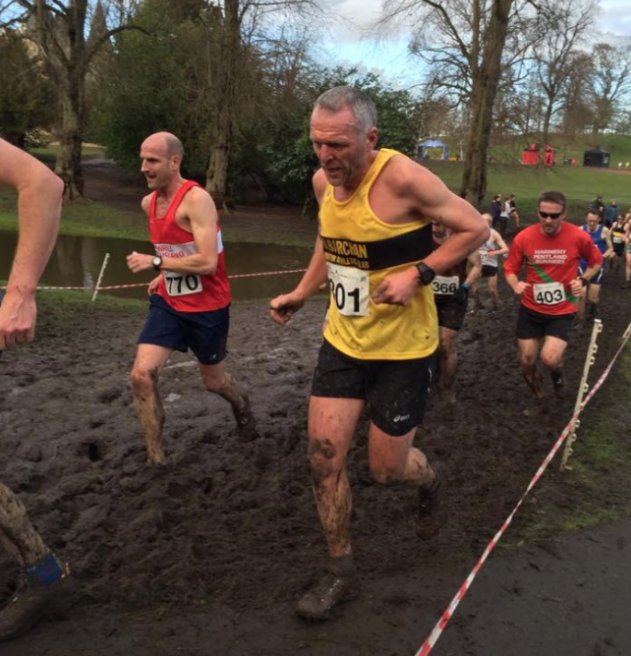 Sunday 12th March - Inverness Half Marathon
I always enjoy running this half marathon as we get to see two of our daughters and at that stage one of our grandsons.
To make it even more special Hollie joined Katrina and I in running so it was a family affair.
I finished in 1:30:08. I must admit I was disappointed to not run under 1:30 as I thought I was capable of that.
I would say that my experiment of training for the National Cross Country and a half marathon while also concentrating on the ultras didn't work too well for me in 2017. Plus my foot starting hurting around the end of February which I basically ignored for the next 3-4 months!
Saturday 29th April 2017 - Highland Fling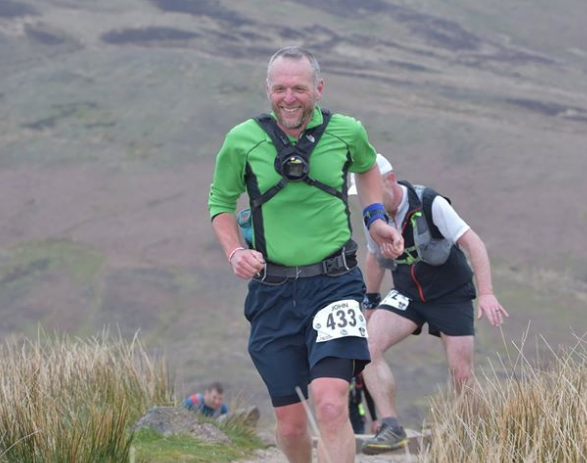 It was good to be back running the Highland Fling after a few years gap. The race has got bigger and bigger so it was interesting to see what it was like now to run.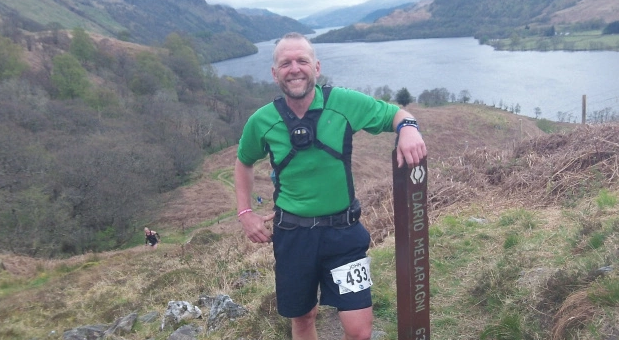 I had a decent run but again I was a little disappointed in my time of 10:38:58. I was aiming for 10:15 but my foot was sore during the race which I'm sure didn't help!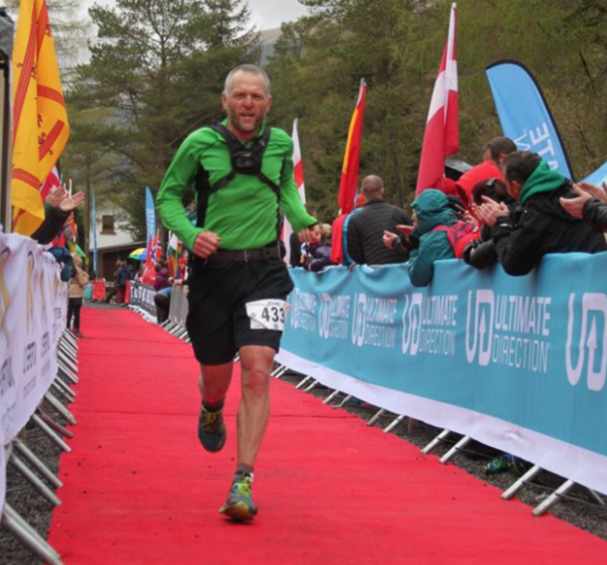 Sunday 4th June 2017 - Milngavie Trail Race
This turned out to be my final race of the year. My foot was quite sore all the way through and after this race I knew I was in trouble for the whw as it wasn't getting any better.
So all in all a disappointing year. As I look back over the last 11 years of ultra running I have had a really good time with very few injuries and very few sessions missed. So I'm hoping that this enforced rest will do me good in the long term.
I have two races planned so far for 2018 and I'm going to see how they go before committing myself to any others.