In September I ran 191.54 miles but almost half of that was Day 2 & Day 3 of the Ring of Fire at the beginning of the month.
Summary of runs …

My monthly graph shows it most clearly ….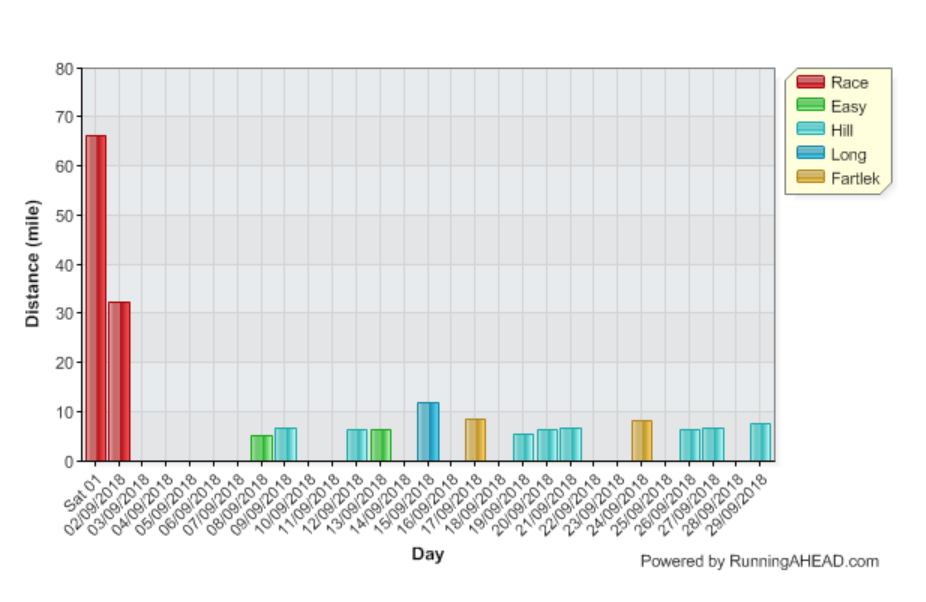 Summary of my runs and cycles in diary form …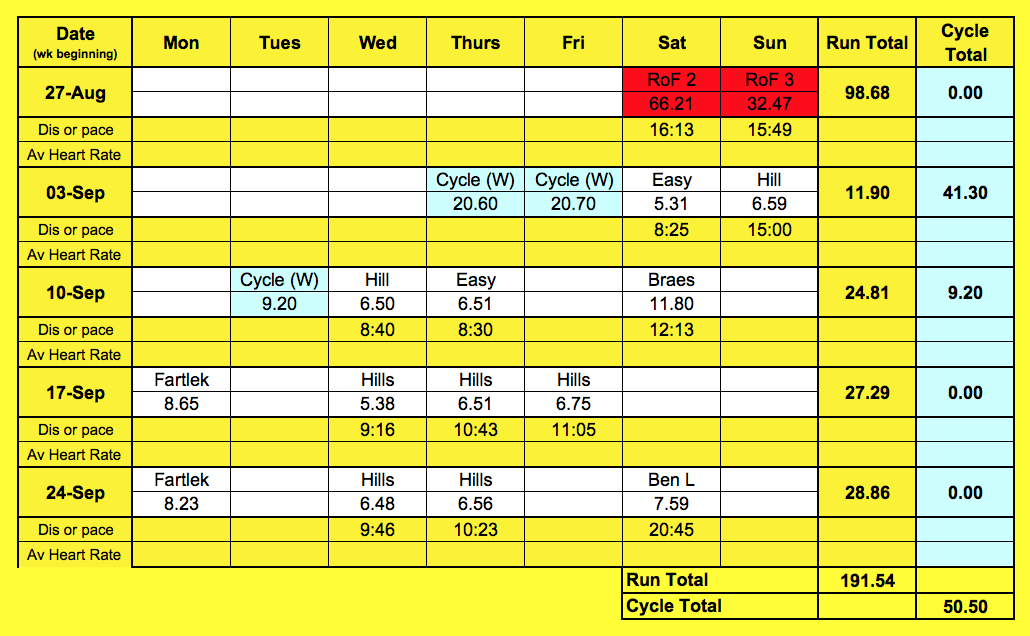 Finally summary of all my runs in 2018 so far by types of runs ….
I'm still on target to reach 2018 miles in 2018. Im about 130 miles above the red line so it's looking good!