We are setting off for Guisborough soon. The weather forecast is not looking great! Plenty of rain forecast for tomorrow but it's all part of the fun. Surely it can't be as bad as last year!!
Thank you for those who entered my latest 'Guess My Time' competition.
I had 78 guesses. I hope I didn't miss anyone?
The guesses break down as follows.
sub 10hrs 30mins (my gold goal) - 25 guesses

sub 11hrs (my silver goal) - 33 guesses

sub 11hrs 30mins (my bronze goal) - 20 guesses
Here is a list of all the guesses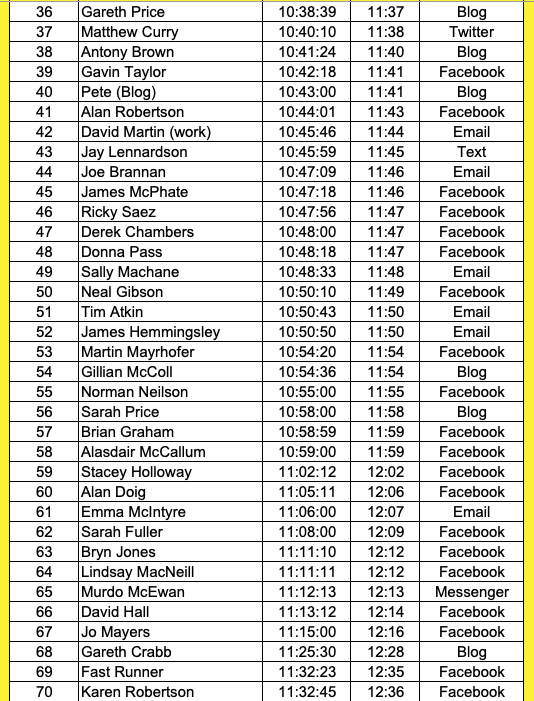 You can follow my progress. The race starts at 8am and I'm number 291