One of the things I love about these long races is the ability to follow friends as they do them in real time via the gps tracker.
This time it is my turn so if you want to be a dot watcher and follow my progress from Conwy to Llandeilo from Monday 20th - Friday 24th May here are the details …
I am number 247
1. Live GPS Tracking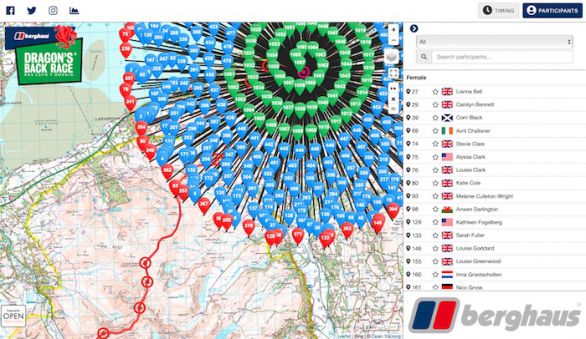 2. Other ways to follow the race!  
The race will be featuring live coverage with daily updates on the race Facebook, Instagram and Twitter profiles.
Expect daily video episodes, news and photos. The official race hashtag is #dragonsbackrace (omitting the 'race' suffix will return lots about Hong Kong).
3. Dragon Mail™
Supporters/family/friends will be able to send Dragon Mail™. Please note any communication will not be private and is offered as a non-guaranteed service; sorry, no 'Signed For' here!
Friends and family can send Dragon Mail™ through the GPS tracking interface and clicking on the envelope icon* in the top left hand corner.
*The envelope icon will FIRST appear on Monday morning when the race starts at 07:00 and will be removed mid-afternoon on Friday.
I would love to hear from you so if you have time please send me a message!
4. Live Results
The race website will host and link to the live results, which are provided by SportIdent.
'Live' means that my data will be uploaded once each day as I cross the daily finish line. This is separate to the live GPS tracking which simply identifies your position geographically in relation to the route and checkpoints.
Live results will also be linked via the GPS tracking interface via a button in the top right hand corner.