I like to have a four week cycle in my training with 3 harder weeks with a progressively longer run each weekend and then an easier 4th week. So after 3 harder weeks with longer runs of 12 miles, 15 miles and 30 miles this week was my easier week.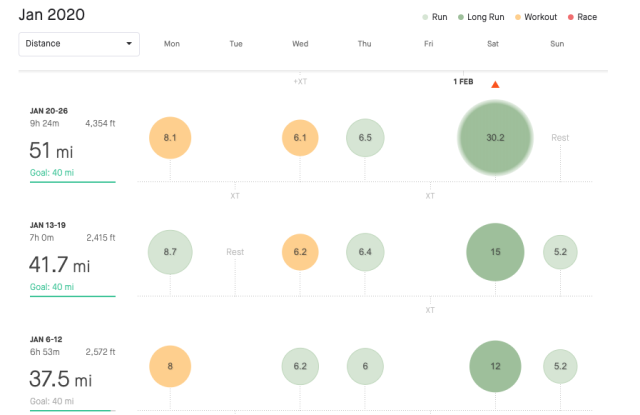 This week I have run 31.33 miles for 5 runs

Monday 27th January - Club Fartlek Session
7.77 miles in 1:09:45
Session - 10 x 3mins (90sec recovery)
Initially I hadn't planned to do the club session and have an easier 5 mile run instead but I've been encouraging Katrina to join the 'A' group and so I said I would run with her!
My legs were feeling okay after Saturday's long run which was good. In the end Katrina did 8 of the 10 reps.
Wednesday 29th January - Run the Park after Dark
Warm up - 0.79 mile in 8:33
Tempo Run - 3.10 miles in 23:49
Cool down - 0.81 mile in 7:40
David Mushet has organised this run for a few months. It is on the Linwood parkrun course but the opposite way and held over two weeks. Depending on our church house group we can't always come but it worked out that we could this week.
The weather was very wet and very windy so it was quite surprising to see 17 hardy runners turn out at 7pm to run.
I set off at the front and paced as hard as I could all the way round. Donald and one other runner caught me with about 200 yards to go!
Katrina came in just after them so she wasn't too far behind me.
Thursday 30th January - Run after work
I had a busy day at work with an Athletics event at the Emirates Arena so I couldn't run at lunchtime.
So I ran after work at 5pm. It was very windy so I was quite happy that it was a planned easy run.
Saturday 1st February - Run on Gleniffer Braes
I was quite glad that I just had 8 miles planned as the weather was pretty wet and windy. It was also very muddy and wet underfoot so I chose the part of my normal loop that would be on firmer ground for most of it.
I spent the time thinking about the 6 day Deadwater Race I have entered for August. Initially it looked as though it wasn't going to go ahead but there are now enough entrants so I'm really looking forward to it.
Here is the 235 mile route. It should be quite an adventure!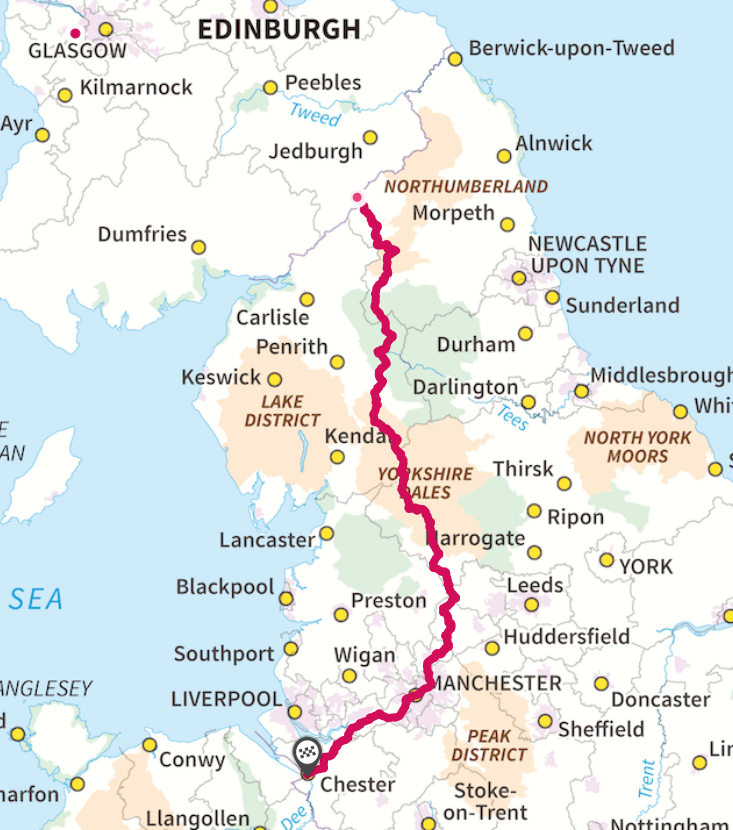 Sunday 2nd February - Run before church
Another wet run but it wasn't too cold. A do this route regularly and rarely see another runner. This morning I saw 3 in the first mile.
Plan for the next 4 weeks
I've had to change my long runs around a little for the next four weeks due to family commitments - basically we've been asked to look after our grandchildren for the last weekend of February when I had planned to do my 35 mile run. So I've moved it a week earlier.

I'm on target for my 2020 miles in 2020 so far