November ended up an easier month as I recovered from the Hardmoors 55 and with the cancellation of the South Downs Way 100.
I decided to do some more speed work to see whether I can improve my basic speed as I feel that ever since the Dragon's Back in 2019 I've been getting slower!
In November I ran 102.62 miles. Here are the stats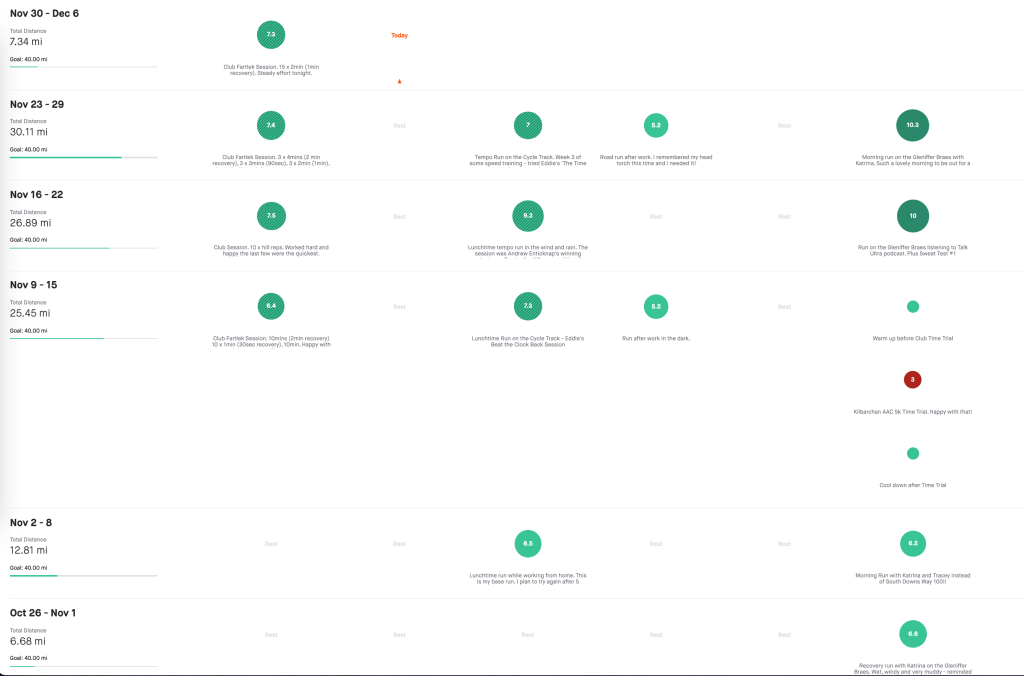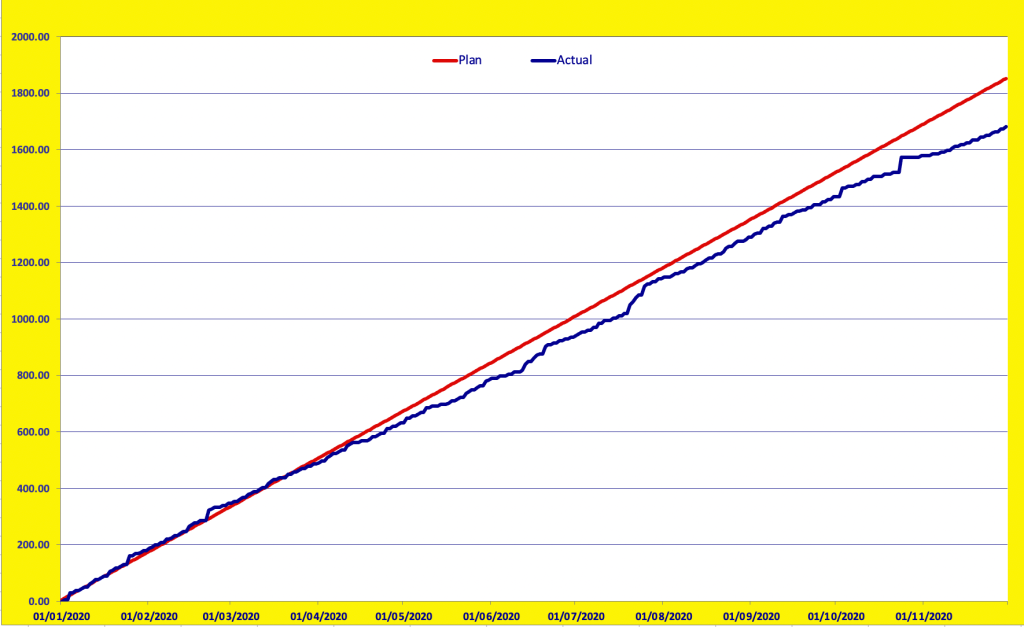 In 2020 I have run 1,681.66 miles which is at least 200 miles behind the goal of running 2020 miles. I have decided to let this goal go as I don't want to try and run 338.34 miles in December! Maybe next year I will make 2021 miles but it will always be a secondary goal to other things I'm doing.