2020 has been a very unusual year for everyone with the Covid-19 pandemic affecting every aspect of our normal life. Sadly many people throughout the world have died or are suffering long term effects of the virus whether that is physical, mental or financially.
So it seems trivial to be worried about not being able to run the ultra races I had planned for this year and we as a family are very grateful for our health and the fact that the virus hasn't affected us as badly as many people throughout the country and the world.
I've been able to keep running this year but I feel I have been ticking over rather really going for it. During the lockdown in April/May I reduced my weekly milage as I was keen to get some much needed exercise without risking injury or illness.
There are three events that stand out as I look back over the year.
Virtual West Highland Way Race - Friday 12th - Sun 21st June
I've never done a virtual race before and I wasn't too sure about it but I'm on the committee for the West Highland Way Race and so I thought I really should take part and I'm so glad I did!
I really enjoyed the challenge of running 95 miles over the 9 and half days we allocated for the challenge. Loads of people took part and we had an online celebration evening at the end of the challenge which I hosted with Ian Beattie.
Here are my stats for the challenge …
2. Virtual Lakeland 100 - Monday 20th - Sun 27th July
Having enjoyed the Virtual West Highland Way Race I decided to join in with the Virtual Lakeland 100 as well. This one was, like the actual race, is harder than the West Highland Way.
The challenge was to run 105 miles in a week. I don't think I've ever ran 100 miles in a week in training before so I was looking forward to the challenge.
Fortunately I had the Monday off work so I ran 30 miles from Balmaha to Inversnaid and back which gave me a good start.
Then Tuesday, Wednesday and Thursday I ran 10miles, 15miles and 10miles on the Gleniffer Braes setting off just after 6am each morning to get it done before starting work. I had Friday as a rest day before running just over 31 miles on the Saturday. My good friend Neal Gibson joined me which really helped. Then I finished the challenge off with a final run on the Gleniffer Braes.
I really enjoyed being part of the virtual race and each evening Marc and Terry hosted a live Foxcast on Facebook which I helped to broadcast.
3. Hardmoors 55 - Saturday 24th October
I was able to run in one ultra race in 2020. The Hardmoors 55 is one of my favourite races and I had planned to run in March as usual. It was moved to October and I decided to take part.
When I ran the race I was also still hoping to run the South Downs Way 100 two weeks later so I decided to try and run it very easy especially early on.
It was a time trial style event with runners going off in groups of 5-6 every 2 mins. It was very well organised by Jon & Shirley and their team of volunteers.
I started with my good friend Andy & Sarah and we ran the majority of the race together which made it very special.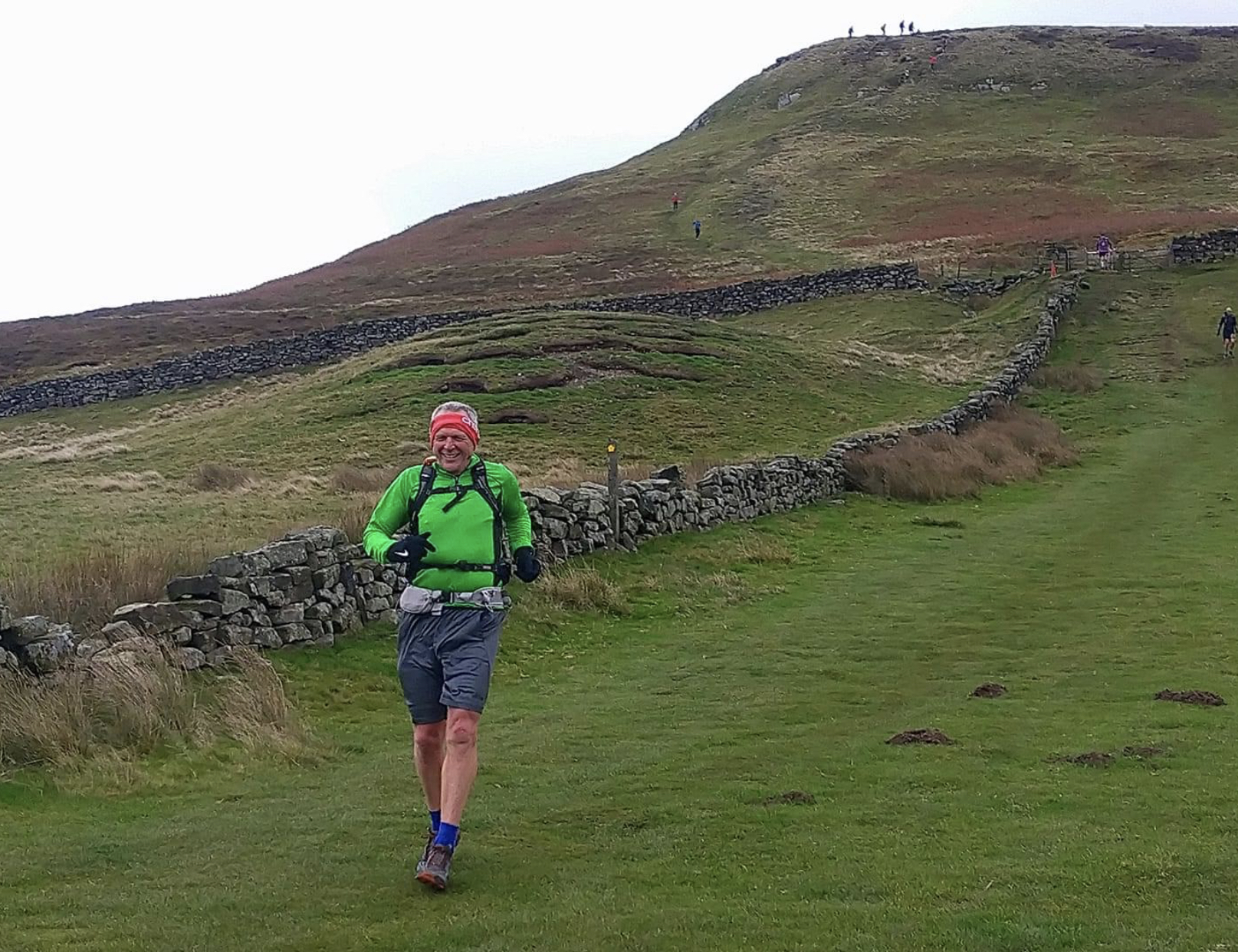 I enjoyed the race and it was great to be able to take part in a race again but I did struggle over the final 20 miles and I was pleased to see the finish!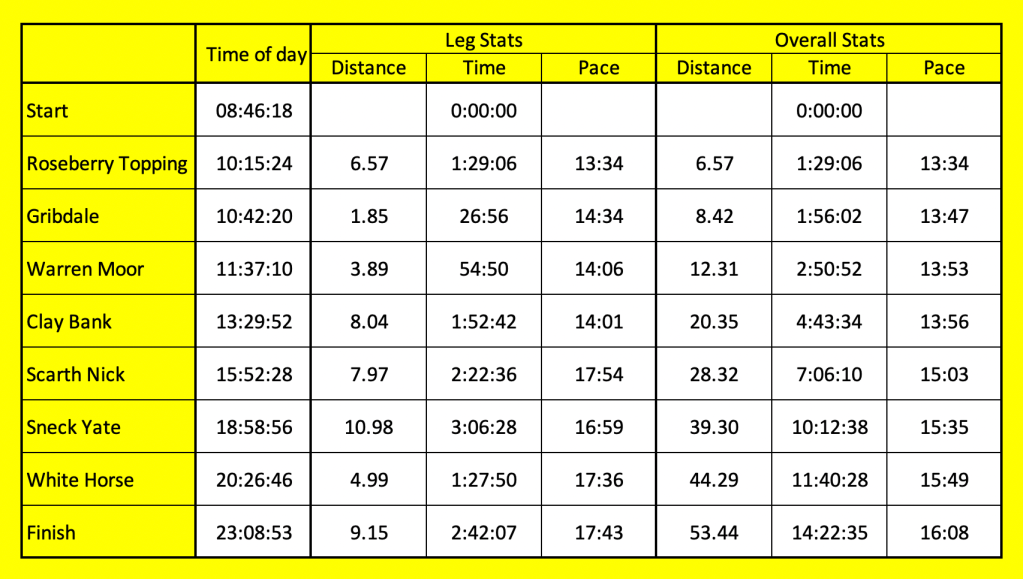 At the beginning of the year one of my goals was to run 2020 miles in 2020. Once we were in lock down I decided not to worry too much about that and I would see were I was in the Autumn. I never really caught up and so decided this was one goal that I would let slip this year.
With one day to go I have ran 1,788.48 miles which leaves me 231.52 miles short! I'll try again in 2021!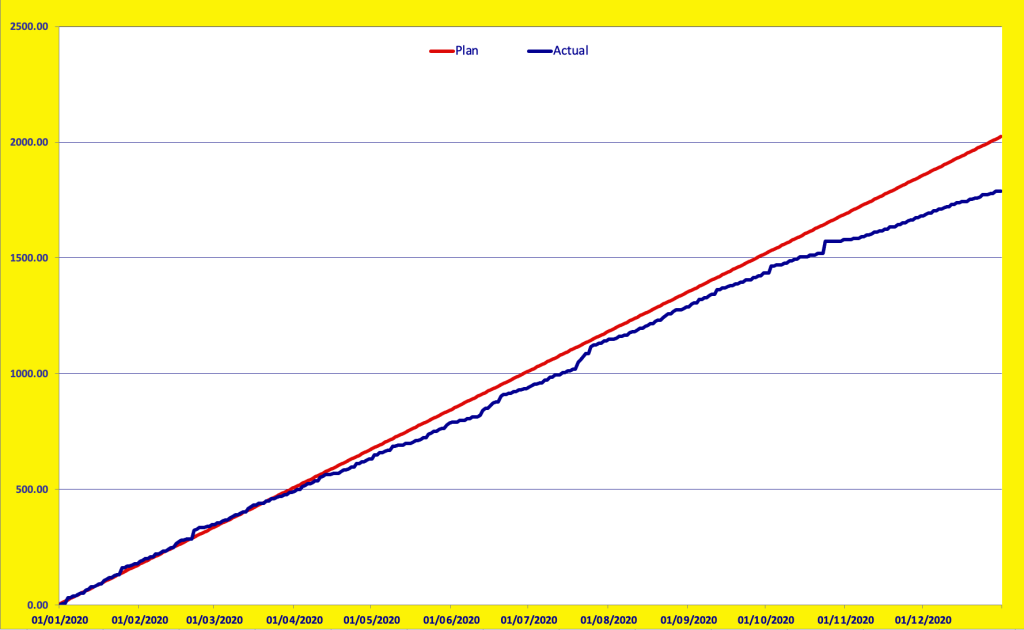 There have been lots of other highlights family wise especially with the birth of Ethan in June. He is our 7th grandchild so we have so much to be thankful for.
Another big change in 2020 was when I took on hosting the podcast 'Run to the Hills' with Edwina Sutton. It is sponsored by Chia Charge which means I've been to drop down to 4 days a week with Active Schools and I have Friday to produce the podcast.
We have now produced 20 episodes and we are looking forward to sharing more in 2021. We also have a YouTube channel so if you have not subscribed to one or both then please do!
Podcast …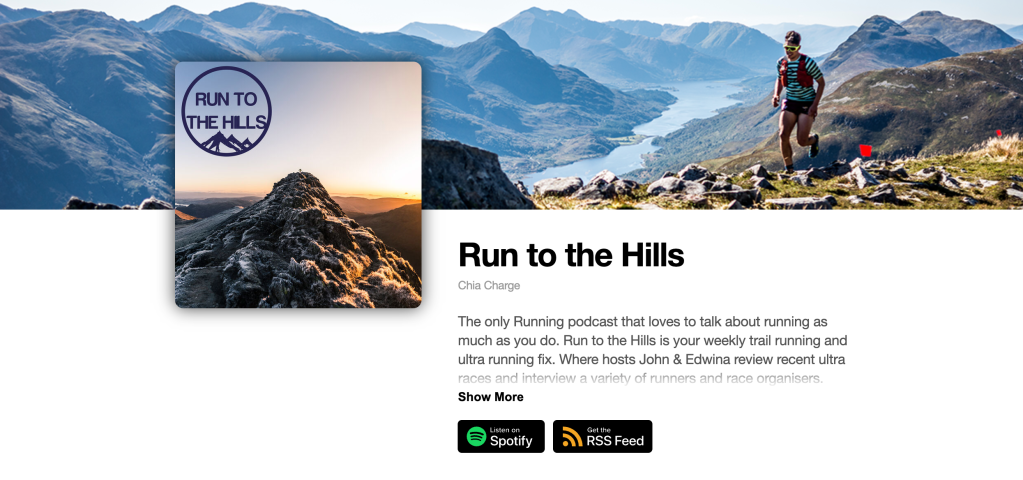 YouTube Channel