Tonight's session was going to stretch my ability to reach 5miles but I was keen to have a go! The session was 6mins (2mins recovery), 9 x 2mins (1min) and 6min.
Another great night to be out running. Another good group who were all helping each other to get the most out of the session.  Jonny and Frances joined us and seemed to enjoy it!
This was my first Monday night after doing back to back runs on the Braes over the weekend and I could definitely feel it!  My legs didn't quite have the zip I'd had over the last few Mondays.
I was trying my best to hold on to John McM but he was pulling away on most of the 2mins and by quite a distance on the 6mins.  It was certainly a tough session.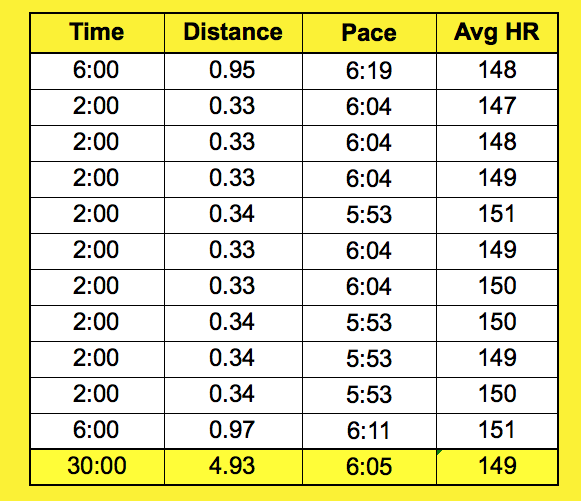 Not quite 5miles but I was pleased with the effort I put in!