November was a mixed month in that the first couple of weeks was part of my 'easy' few weeks before starting my build up to the Hardmoors 30 on New Year's Day.
I ran a total of 144.57miles in 18 runs.  Here is the summary ….
In a graph from RunningAhead …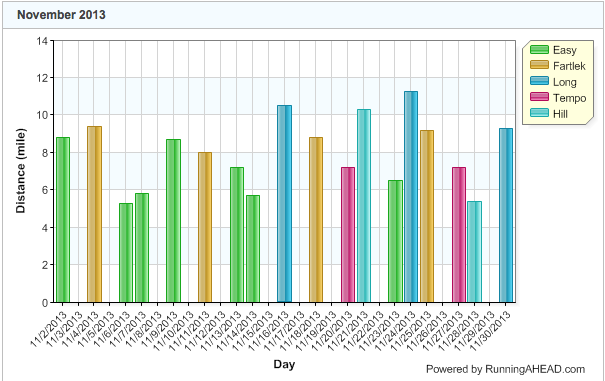 I'm really enjoying doing some speed sessions, both Fartlek on a Monday and Tempo runs on Wednesdays.
Here is a summary of my year so far broken down into types of runs …
So a good solid month with a nice mixture of different types of runs.