The main focus of June was running the Virtual West Highland Way Race which involved running 95 miles over 9.5 days from Friday 12th June to Sunday 21st June. I really enjoyed taking part and completing the challenge.
In June I ran a total of 150.75 miles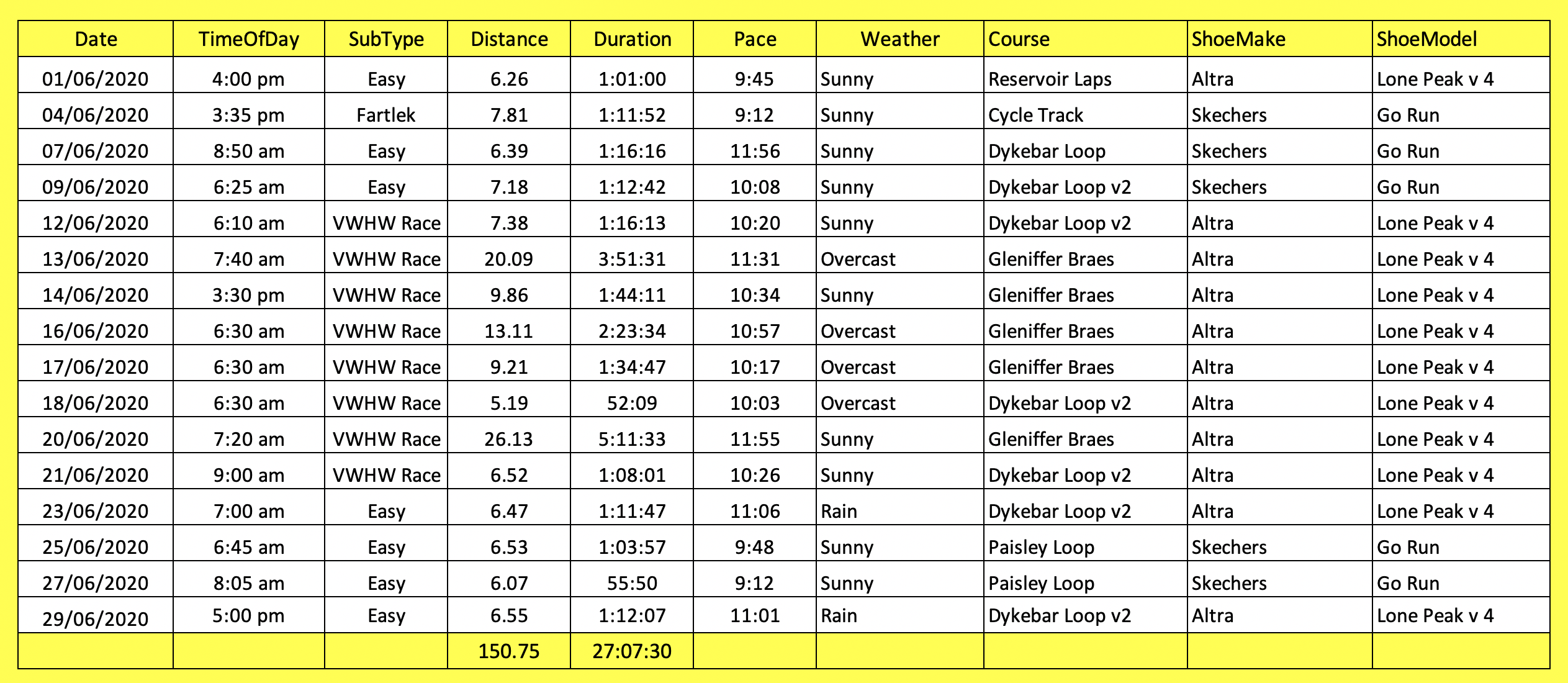 Here is my strava trace with cycle rides as well as running
Here is a graph of my runs for June
Table of types of runs during 2020
One of my targets for 2020 was to run 2020 miles. I'm going to see where I am at the end of lockdown but at the moment I am 71.36 miles short of my target.