Tonight after work Katrina and I had a run together.  We decided the other day that for 2014 we ought to find some new routes rather than just doing the same circuits each time.
So Katrina came up with this one to get us going. It was a 6mile loop and was really good.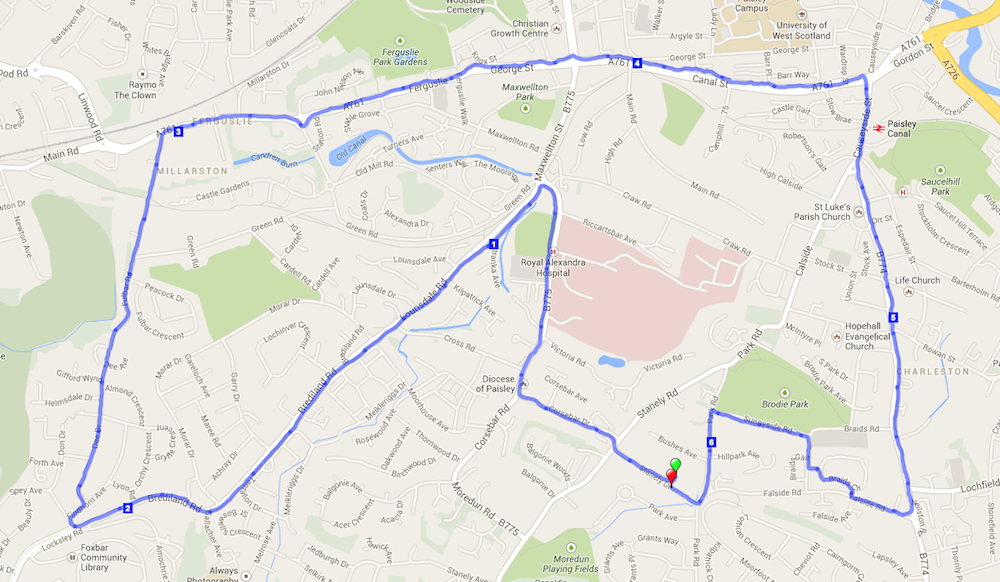 I've called it the Aldi loop as we run past two Aldi's!! I had to hold Katrina back as it was her first run since New Year's Day.
Katrina has the bit between her teeth now as she has entered the Greater Manchester Marathon on Sunday 6th April. So she has 12 weeks to train for it.  It will be her second marathon after Loch Ness.
I saw a video posted on Facebook yesterday of 3 girls aged 5, 8 and 8 who walked the 117 mile Fife Costal Path last summer .  It is a great video and an amazing achievement. If you haven't see it I recommend you have a look.
Jantastic started today.  There are 49 runners in the team I set up called 'Ultra Runners' so it will be fun to see how we get on in the competition against other large (over 21 members) teams.