Katrina and I went to Hampden last night to watch the Diamond League Athletics.  We really enjoyed it though was a bit disappointed that the crowd was a bit sparse.  I wonder whether the ticket prices put people off.  When I saw them at £35 I didn't buy any but when I was offered them for £10 as a clyde-strider (Commonwealth Games volunteer) I was really keen.  I wonder whether they would have had bigger crowds if they started at £10.  Anyway it was a great evening with the Men's 5,000m the highlight for me ….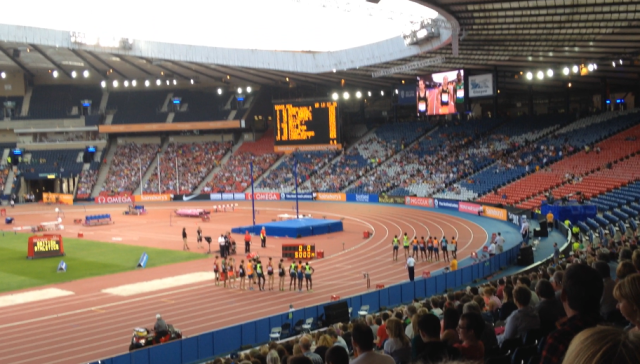 It's amazing what they done in building a track on 8foot stilts over the Football pitch.  It looks as though it is a fast track by the number of pb's. The Commonwealth Games are going to be very special there.
This morning I was up and out by 7.40am as I had swimming lessons from 10.30am.  I did my 9 mile Gleniffer Braes loop and concentrated on running to my heart rate.  I was aiming to keep it under 130.  There were a few hills where I continued to run so my HR did go over 140 but generally I was disciplined and it does feel a lot easier.
I really feel back into my again now after 6 weeks of easy running after the Hardmooors 110.  Speaking of which … my race report features in the latest episode of the excellent publication Ultra Tales.
One of the factors that I feel has really helped me in my running over the past 18 months is getting my weight down a bit.  For the West Highland Way Race last year I was 1 11st 6lbs and the same for the Hardmoors 110 this year.
I thought I'd weigh my myself at the pool where I teach today and I've crept up to 12st olbs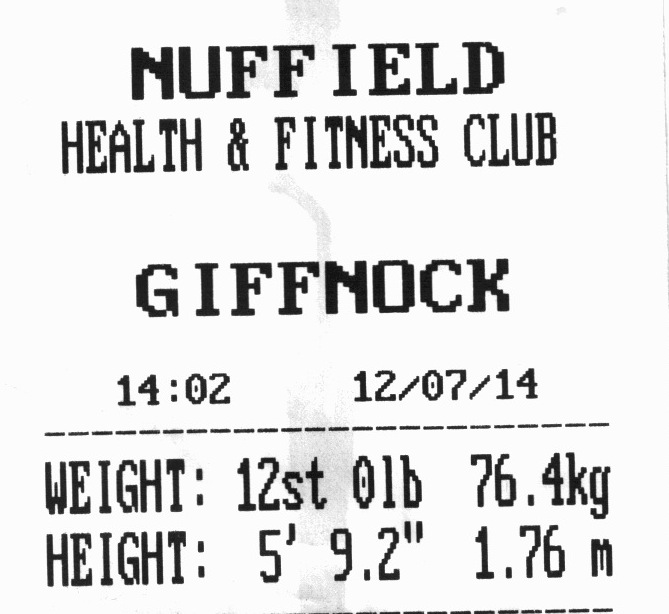 So my plan over the next few weeks is to lose 6-7 lbs which I feel definitely helps me to run better.  Today's is Hollie's 22nd birthday and we are all going out for a meal so I might have to add a few lbs on the the total I need to loose!
I'll be back up on the Braes tomorrow for my 11 miles loop.