29 years ago today Katrina got married!! 
It seems like yesterday but the above photo shows very clearly that it was a long time ago! I was thinking as we ran 46 miles together last weekend that Katrina would never have guessed that running ultra marathons together would be part of the package!!
I was up out and early again this morning after checking on the UTMB updates of course.  I was particularly interested to see how my good friend Dave Troman finished off. I've run a lot with Dave over the last two years and I know how much he was looking forward to this race.
At the 20.9k checkpoint he was 575th (out of about 2,500 starters) and he steadily made his way through the field finishing 198th in 32hrs 56mins 48secs. Congratulations Dave. I can't for our next run when you can tell me all about it!!
Congratulations too on all the runners who started. Some didn't make it but I'm sure they'll be back for another go! As I write we are waiting for one more runner to finish ….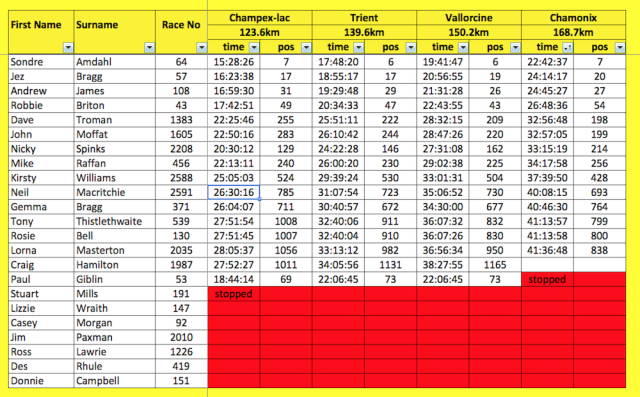 As I set off this morning I was thinking that there are still runners out on the course. They had started at 5.30pm on Friday night.  I've had a night's sleep, ran yesterday, had a full day of activity and another sleep and here I am running again but they have been running the whole time!
I was feeling really good this morning and without pushing too hard ran round my 11mile loop at 8:58 pace.  So I'm very happy with that.  Next weekend I'll be at the Glenmore 12/24hr race to support and marshall.  I'm planning to get a number of laps in as my last long run before Hardmoors 60.
So Saturday 13th September will be my last run on the Braes for a while.  I've decided to do my 11 mile loop and run as fast as I can.  I set up the route on Strava with 3 legs. My friend Steven ran round one time as fast as he could and took all my segment times so Steven be warned …. I'm going to try and get them all back!!