This weekend is our long weekend in Glasgow so we have today (Friday) and Monday off.  Today we are heading up to Inverness. We are going the scenic route via Fort William.
I'm not long back from a steady run round my favourite loop round Paisley.  I'm really pleased with how I'm recovering from last Saturday. I just need to be careful I don't do anything silly!
This weekend I'll be cheering three main events ….
1. Ryder Cup from Gleneagles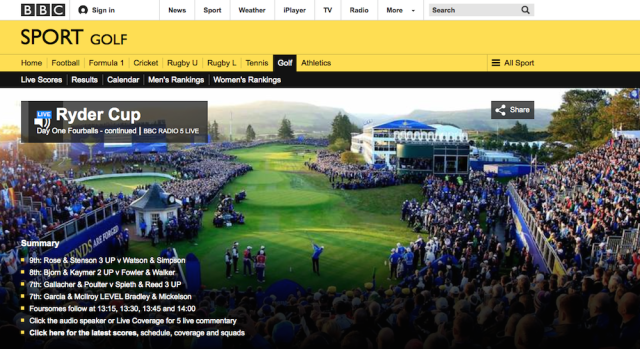 Europe have made a good start but there is a long way to go.
2. Spartathlon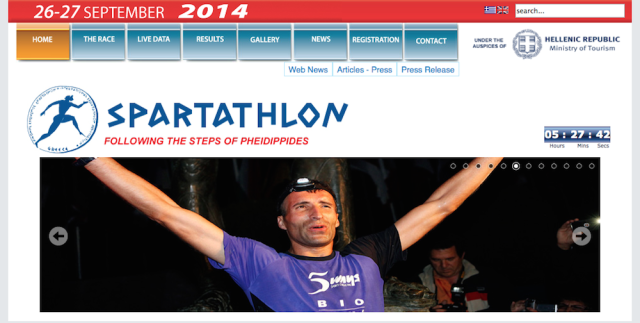 This is a classic race in Athens. Here is the description on the web site …
SPARTATHLON is a historic ultra-distance foot race that takes place in September of every year in Greece. It is one of the most difficult and satisfying ultra-distance races in the world because of its unique history and background.

This page was created to provide you with information about the race, the history of the event, statistics, photos and information on how you can participate. In our pages you can also find the latest news from the International Spartathlon Association (I.S.A.) and details of our International Offices, which you may contact for more information.

The Spartathlon revives the footsteps of Pheidippides, an ancient Athenian long distance runner, who in 490 BC, before the battle of Marathon, was sent to Sparta to seek help in the war between the Greeks and the Persians. According to the ancient Greek historian Herodotus, Pheidippides arrived in Sparta the day after his departure from Athens.

From 1984 the International Association "Spartathlon" was founded, which since then has continuously organized the race each September. The choice of this month is because that is the time reported by Herodotus for Pheidippides' run to Sparta.
Our good friend Jon Steele is running so I'll be following his progress very carefully over the weekend.
3. Loch Ness Marathon
Katrina and her running buddy Tracey are both running so I'll be supporting them as much as I can.  I hope they both have a great race.  Plus there are lots of other runners I know taking part so it will be good to cheer them on as well.
Plus tomorrow is the Mersey Derby!  I'm hoping for an Everton win at Anfield obviously!!
Finally I put this post on Facebook ….
Today our four girls are in four different continents ….Laura & Joshua have arrived in New Zealand for their 6 month Discipleship Training School, Emma & Yonas are living and working in Indonesia, Hollie has a couple of days left in Zambia and Jo and Jono are in Inverness. Exciting times!!