On Friday after my run at home we drove up to Inverness via Fort William. We stayed with our friends Ryan, Becki and Chloe on Friday night then spent the day with our daughter Jo and stayed Saturday night with them in their new rented cottage. Jono was away for the day watching the Ryder Cup.
On Sunday morning I took Katrina to Bught Park at 7am to catch the buses to the start. Katrina and Tracey met up and travelled together.  Once the buses left I went off for a run. I decided to run over the bridge to the Black Isle.
It took me about about two and half miles to reach the bridge ….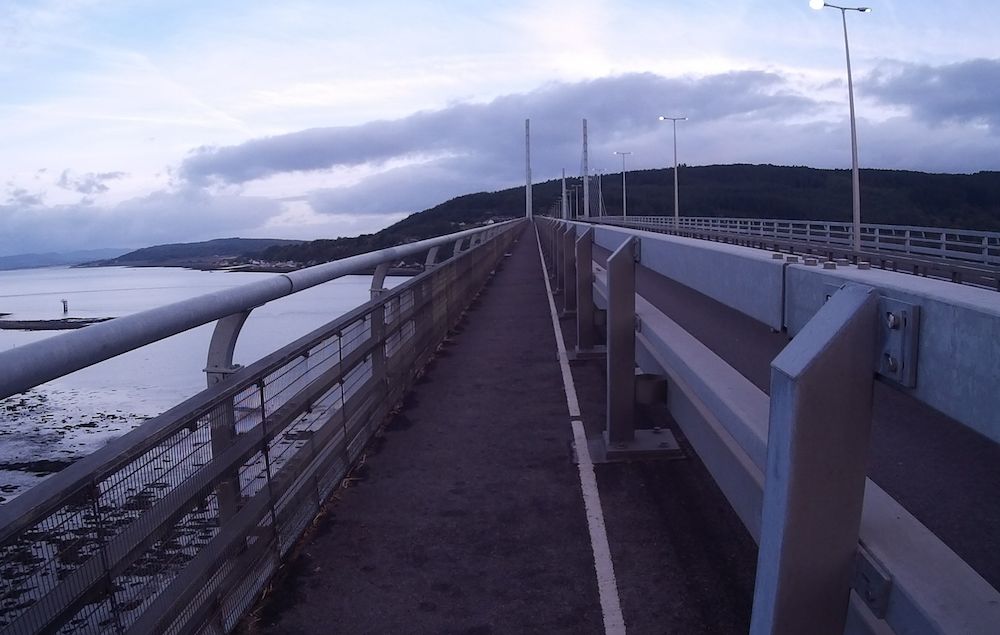 It was fun running over the bridge. I decided to run for 5 miles then turned round and ran back.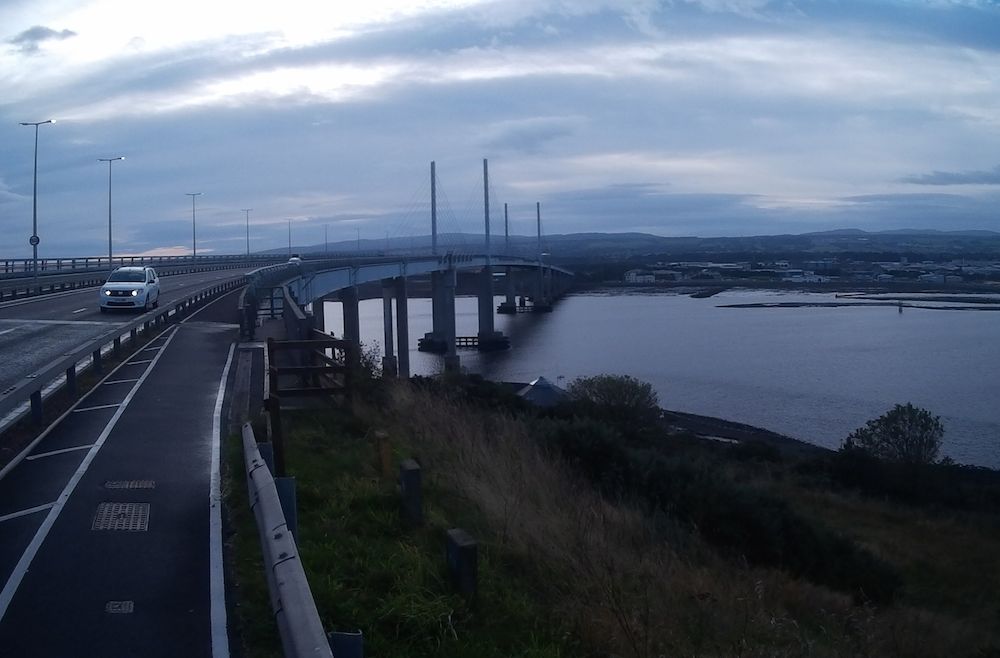 I was back at our van by 9am so had time for a shower and then I cycled out to Aldourie Primary School which is about 19miles into the marathon route.
I arrived about an hour before the first runner arrived. The Head Teacher from there school came out to say hello. She made me a cup of tea and gave me a tour of the school! They have 22 children so a bit different to the schools in Glasgow where I work.
Soon enough the runners starting arriving. I took some video clips and lots of photos which I've out on Facebook 
Here is Paul Giblin, West Highland Way recorder holder, doing his first road marathon ….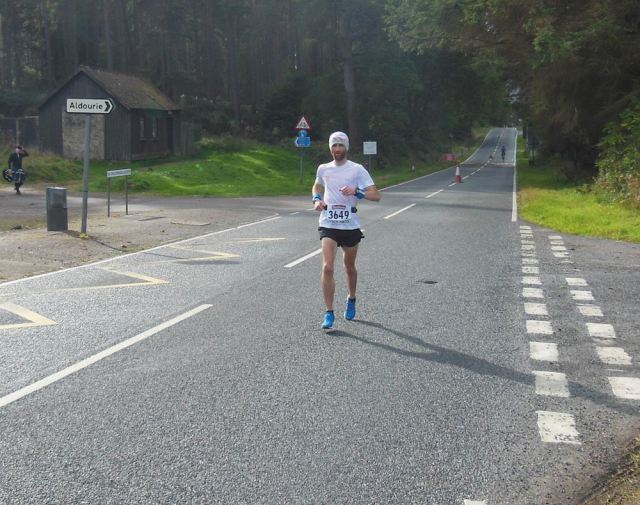 It was great to be able to encourage all the runners as they went past. I knew a number of runners so was able to give them an extra cheer.
Katrina came through running well but she said her hip was starting to hurt a bit.
Just after her came another Kilbarchan runner Jennifer Rooney who was running her first marathon …
I was expecting to see Tracey not far behind them but when she came she said she was finding it tough.
I jumped on my bike and cycled to the finish giving Tracey, Katrina and Jeniffer (who was now in front of Katrina) a cheer as I went past. I made it to the park in time to put my bike away, get changed and see Jeniffer, Katrina and Tracey home.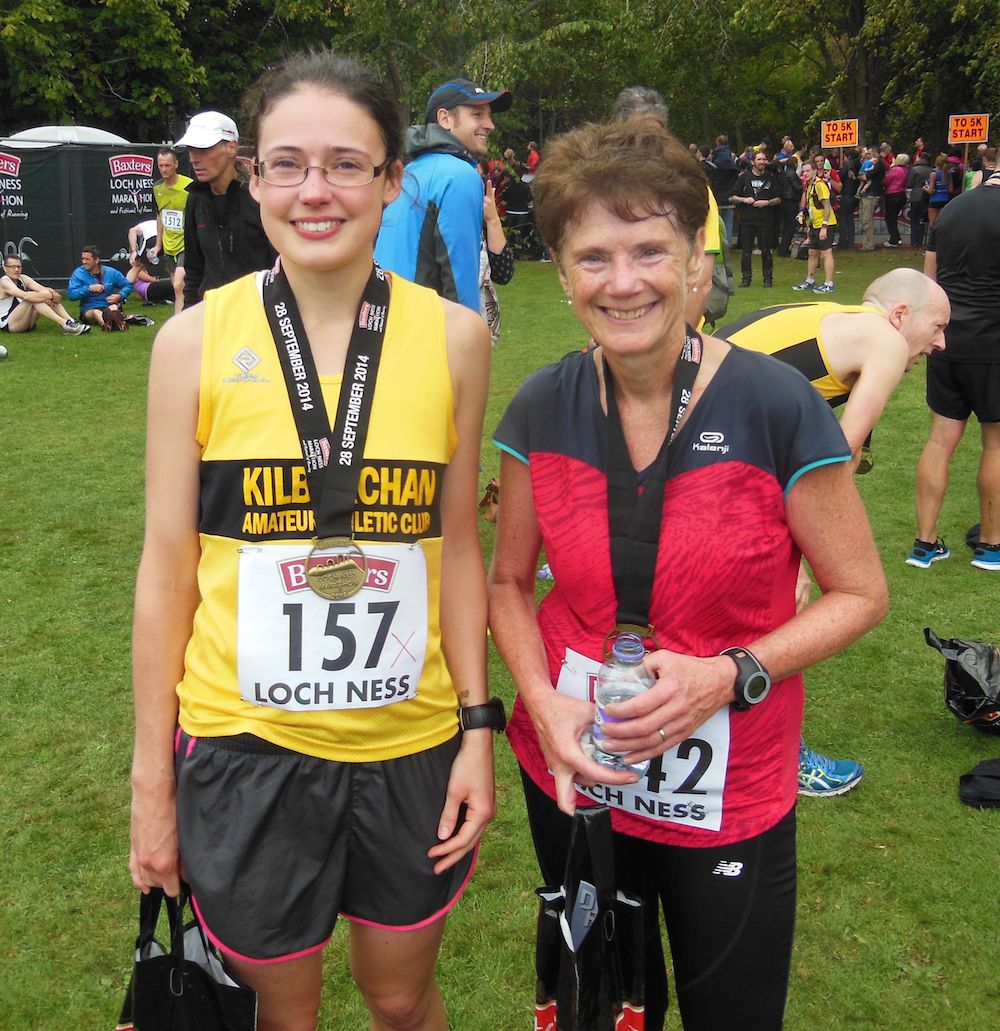 Jeniffer finished 427th in 3:40:52. A great first (of many) Marathons. Katrina was very happy with her run. She finished 500th in 3:44:12 which was 6mins faster than Loch Ness 3 years ago!
Tracey finished 1106th in 4:11:38 which was her pb but I know she can get that sub 4hrs!! 
We headed back to Jo & Jono's for a shower and to watch the end of the Ryder Cup before heading home. Our daughter Hollie was back from Zambia so we were keen to see her.
Finally well done to Jon Steel in the Spartathlon. He had a tough time with stomach issues and was sadly timed out. Here is Shirley (his wife) post on Facebook …
So a great weekend and even Everton came up good with a last minute equaliser against Liverpool!!