After Sunday's run my quads were quite sore. It just goes to show how specific running and training is. I've not run further than 10miles since the Hardmoors 60 in September and no really hilly runs so my quads are not conditioned for the hills!
The session last night was 6mins (2min recovery), then 9 x 2mins (with 1min recovery) with another 6mins at the end.
I set off comfortably for the first 6mins and the first couple of 2mins but my legs didn't feel too bad so I tried to push it a bit harder for the rest of the session. On the way out we were into the wind which meant it was behind us on the way back!
I was quite happy with my stats …
It's good to have a new heart rate strap which is working properly again.  I do like the HR graph after a Fartlek session ….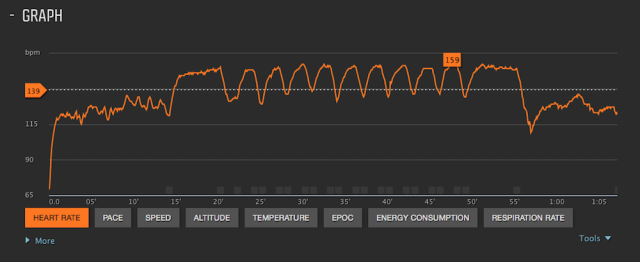 I think I have found my final ultra for next year.  I looked at a couple in the Lake District but they are a bit close to the Tour de Ben Nevis. Then I saw a friend had posted about entering the White Rose Ultra near Huddersfield. It is basically a 30mile loop with 3 options, 30mile, 60 mile (2 loops) and 100mile (3 loops plus a 10mile extra loop).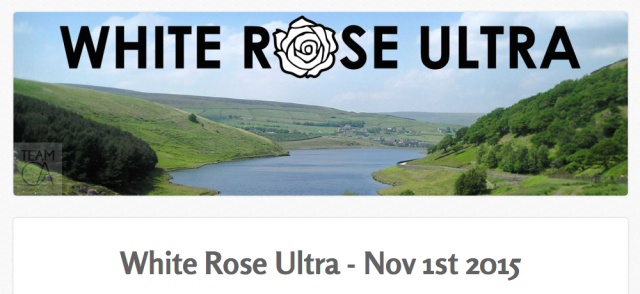 I'm going to go for the 60mile option.  I probably won't do a recce of the route so my first loop can be a recce!
So next year I have planned to run 5 ultras. Three of them (Hardmoors 55, Cateran 55 and Lakeland 100) I've run before and two of them (Tour de Ben Nevis and White Rose Ultra) will be new to me.
Also they are nicely spread out throughout the year from March to November.  I'm looking forward to them all already.