I ran my normal Pollok Park Loop at lunch time today. I decided not to make it a Tempo run as I can still feel my quads from Sundays run and my calves from Mondays run! So a nice and easy 6miler.
November has been a good solid if unspectacular month. I aimed to run 4 times a week and that is what I did.
I ran a total of 145miles …. 
Here it is in a weekly format with my cycle days ….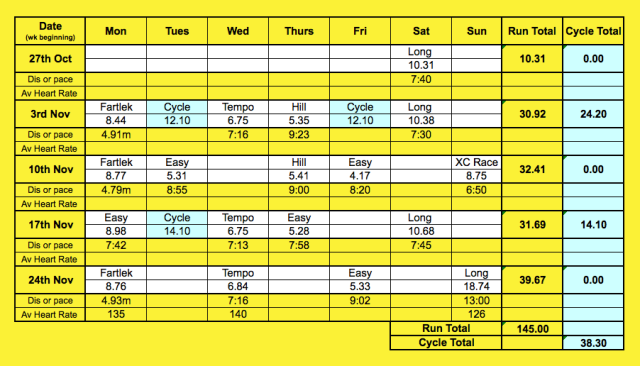 During November I reached one of my goals for the year … to run 2014 miles in 2014.  At the end of November I was up to 2032.59. Here is a summary of all my different types of runs by month ….