This is one of my favourite races of the year and certainly one of the toughest road races I do. It is a loop of 10.55miles with over 1,000ft of climb.

I've done the race 8 times before with a pb in 2008 of 1hr 09mins 59secs. Last year I was heading down to North Yorks to run the Hardmoors 30 on New Year's Day but in 2012 it took me 1hr 19mins 40secs.  I wasn't really sure what to aim for so decided to run as sensibly as I could without looking at my watch.
There were 14 runners and a couple of relay teams.  I was setting off at 17mins with 6 runners ahead of me and 10 aiming to catch me!
The first 4 miles or so are mainly uphill so I decided to run steady but keeping my heart rate under control. I wanted to be able to keep going strongly right to the end.
Jennifer Rooney set off 1min ahead of me and over the first 3miles or so I slowly caught her. Alan Craig and Elaine Eadie were starting 3mins after me so I hoped that if they did catch me it would be nearer the end of the race!
It was raining when we arrived at Kilbarchan Park at 1pm but by the time I started nearer 2pm it was dry and fairly mild. The wind was pretty strong though especially as it was right in our face on the way up the hill.
On the long downhill section to Bridge of Weir I could see a few runners ahead and slowly caught them one by one.  When I saw Steven Hill, who was marshalling just before the cycle track at Bridge of Weir, I asked him how many were in front.  When he said 3 I thought I might be in with a chance!!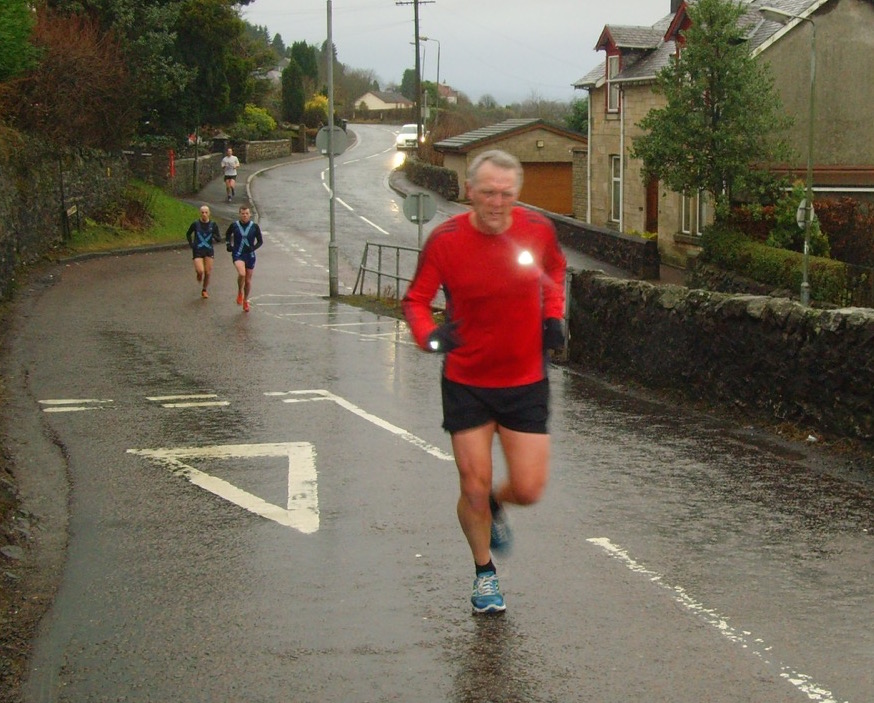 But it didn't take long for a couple of guest runners to go past me and then another and another! So it was all about finishing as strongly as I could. I could see Robin Scott who started 5mins ahead of me but I wasn't able to catch him.
I finished 8th in 1hr 15mins 44secs which I was really pleased with.  Alan Craig came in a minute or so later so the 3min start I had so was just a little bit too generous!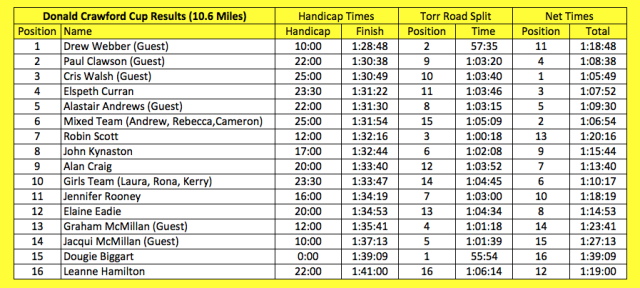 On New Year's Day I ran the Pollok parkrun with Katrina. My legs felt better than I thought they would as we ran round the 5k route in 24mins 40secs.