I always like to do a run around Brodie Park as my final run before an ultra. So I was up and out by 7am and ran an easy 5 miles.  I did 3 loops of just over a mile. I took the first one easy (9:40), one a bit faster (8:12) and the last one steady (9:25).
I also tried a couple of things with Saturday's race in mind.
The first one was to try a slightly different way of lacing running shoes. I saw this video on Facebook so decided to try it.
'This is what the extra shoelace hole is for'
It worked really well and my shoes definitely felt more secure on my feet. The Cateran route can be quite boggy so this will help keep my shoes on my feet!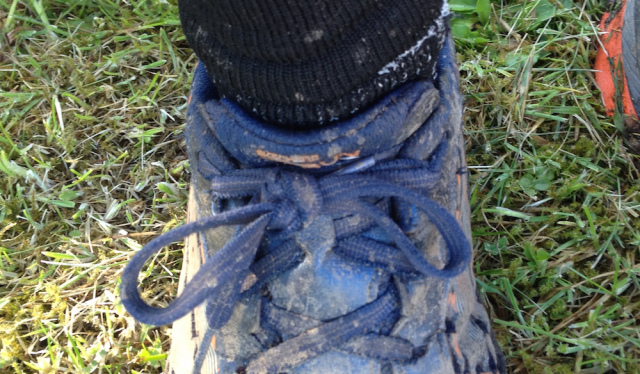 The second one was to see whether friends could follow me on strava. Sometimes on the app I've seen that it shows when people I follow are active so asked on Facebook whether anyone who was up could follow me.  It didn't work as I thought but a few people suggested other apps but I won't have time to try them out so you won't be able to follow me live on Saturday!! I'm sure you are devastated!!
I have my drop bags about sorted.  I just need to add my mashed sweet potato and I'm sorted.
The weather looks okay for Saturday. Maybe some rain showers but I'd prefer that to heat!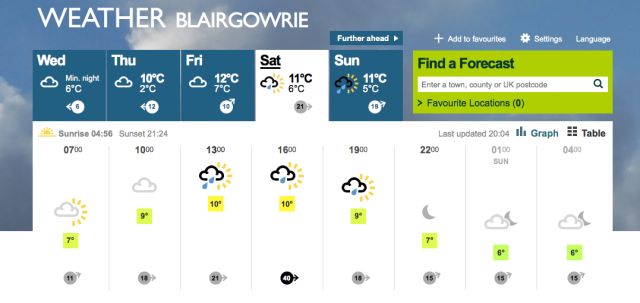 If you want to enter my 'Guess My Time' Competition you have until 6pm tomorrow (Thursday). I will post the guesses after 6pm. Please note if you send me a guess between now and 6pm tomorrow then it will count but it won't be on the list as I'll be away from tomorrow and I'm going to do the post now and it will be posted at 6pm.
I'm not sure what the mobile reception will be like at Spittal of Glenshee but I'll try and up date my time asap!