Firstly a bit of happy family news! Congratulations to our daughter Emma and son-in-law Yonas who had a boy on Friday. Noah John Cahyono was born at 12:31am on Friday 29th May in Indonesia. Noah weighed in at 8lbs 1oz and both Noah and Emma are doing well.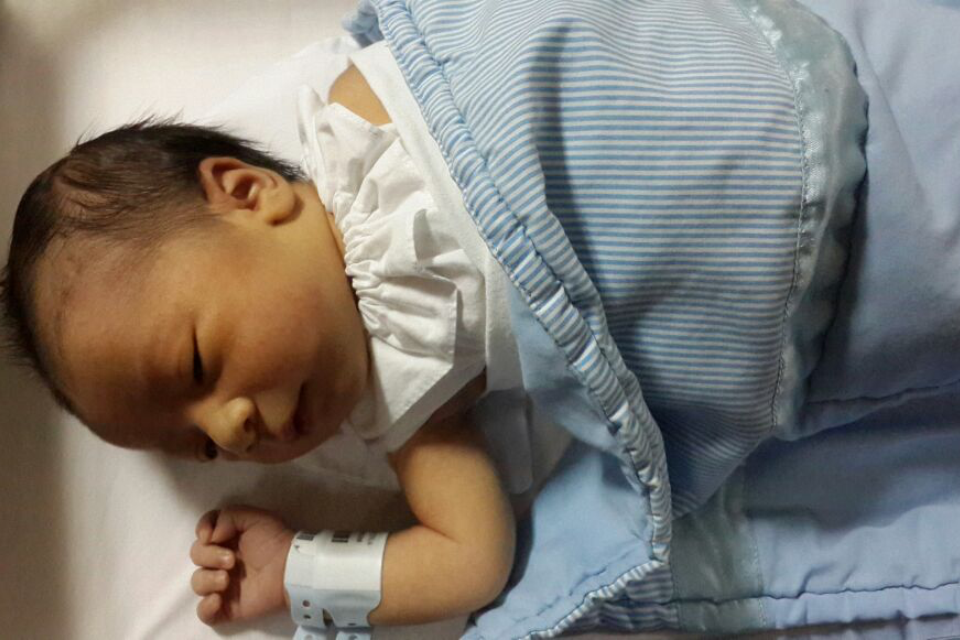 Katrina and I are very excited to be grandparents for the first time and we can't wait to meet Noah in a few weeks when we fly to Indonesia.
This weekend I planned runs on the Kilpatricks and the Gleniffer Braes.
Saturday - Kilpatrick Hills Run
Now that I'm not teaching swimming on a Saturday morning I can head over to the Kilpatrick Hills for a longer run. Marco was hoping to join me but he had all sorts of excuses about birthday parties but I reckon he was scared of getting shown up!!
I arrived at the car park before 7am with the sun shining through the trees.
I was keen to have a good solid run and try and keep a decent pace going as much as possible. I'm running with the full pack I'll need for the Lakeland 100 which has far more than I need for a few hours but is all good practise for the race.
I followed the route that Marco took me on a few years ago. I knew that Cammie was planning to have a run as well and he would go clockwise which is the way we went a few weeks ago. So I went anticlockwise.
I was feeling good so worked fairly hard all the way to the top of the Whangie. I paused for a quick photo.
As I ran down off the Whangie I was thinking if Cammie had set off after 7am then I might see him soon. Sure enough a few minutes later I saw him running towards me. We had a quick chat and set off in our opposite directions. He said that he'd seen John Duncan a few minutes ago but I never saw him.
I ran as much as I could over the final few miles. I saw another couple of runners David and Craig heading up a path as I descended.  The Kilpatricks was obviously the place to be.
I finished the 17.89 miles in 1:55:28 (11.07 pace). I was proud of myself that I didn't feel the need to run an extra 0.11 miles to make it 18!!
Sunday - Gleniffer Braes run
The weather was very different for my run this morning. When I set off at 7.20am it was cold and windy but thankfully not wet.  It definitely felt like winter had returned though! The weather forecast is better for this week so that's good.
Again I ran with my full pack and was quite happy that my legs felt good and I was able to a good pace going.
I ran anticlockwise for a change which meant I had the long downhill on the gravel track on the way back. I didn't see any other runners this time! I ran the 11.71 miles in 1:55:28 (9:51 pace)
So it's been a good solid week of 53.55 miles.  I'm happy with the way my training has been going this year and I feel on target to get to the start line of the Lakeland 100 in the best shape I can be.