On Saturday Katrina & I spent the day with Richie & Helen and their three lovely children Daniel, Tommy & Layla. Richie invited me for a run after lunch which I really enjoyed.
Initially I planned to have a day off on Saturday before Sunday's Cross Country race on Sunday but the opportunity to have a run with two time West Highland Way winner was way more important!
Within a couple of minutes from their house we were in the woods and climbing. It was fairly windy but it didn't rain too much. Here is the route Richie took me on.
We paused for a photo at the trig point.
Then again a bit further on.
We chatted the whole way round and it was great to catch up. Richie is waiting for an operation on both ankles and I really hope it helps him to get to running pain free again.
I really enjoyed the run so thanks Richie for sharing it with me.
Today I ran in the West District Cross Country Championships and I can easily say it's the muddiest race I have ever done! The course was 4 times a 2.5k loop.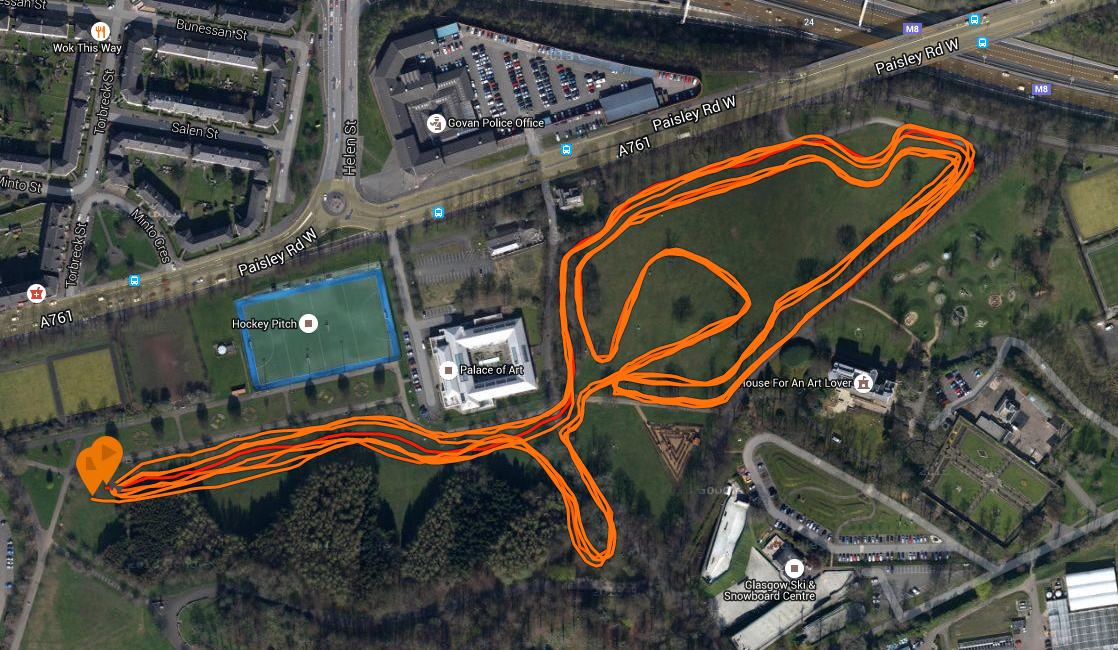 I realised it was going to be very tough when I did a short warm up. I decided to just try and run as well as I could and not worry too much about pace or position and I'm glad I did as I found it very tough!
The ground was completely churned up and muddy all the way round. There were 2-3 short sections when the ground was a bit firmer but the vast majority was sticky mud which was hard work!
I found the second loop the hardest as I knew I still had two more to do but I kept moving and eventually got to the end!! It wasn't my best run but it was good to have a go!
Here are some photos taken by friends Debs, Steven and Caroline …
I finished in 55:17 for the 10k route which just goes to show how tough I found it!!