The Hardmoors 55 is just over a day away and so my Guess My Time competition is now closed. Thank you to everyone who entered.
Here is the full list of entries.  If you have sent me a guess and it is not here please let me know. I don't think I have missed anyone but it has been known!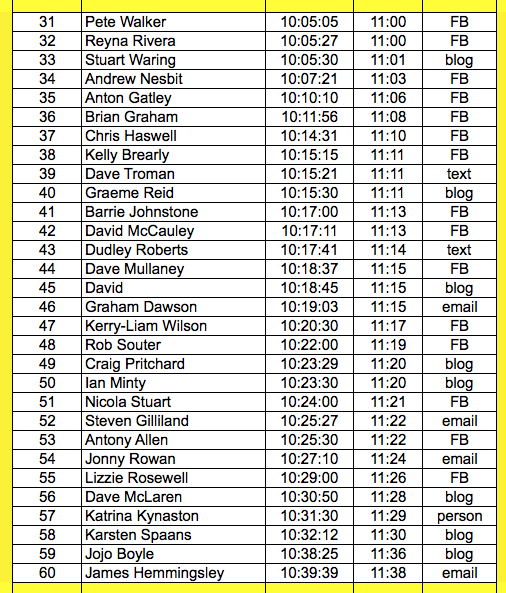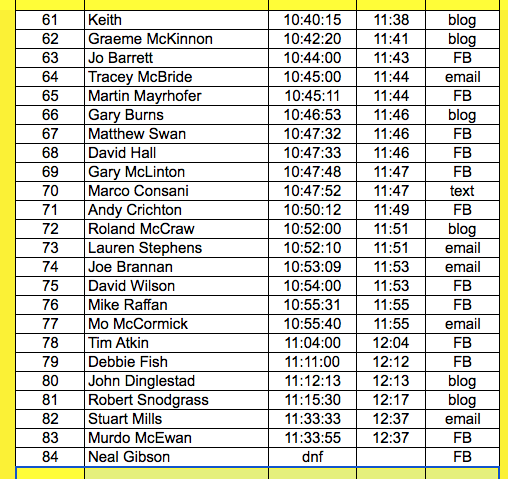 The guess break down as follows …
under 10hrs - 24 guesses
10hrs to 10hrs 30mins - 31 guesses
10hrs 30mins to 11hrs - 22 guesses
over 11hrs - 7 guesses
I'm going to try and send a few tweets during the race but it will depend on mobile reception!
Thanks again to www.ultramarathonrunningstore.com for sponsoring this competition!