Initially I had planned to do a Fartlek session with Kilbarchan tonight but I was home alone today on Easter Monday as Hollie took Katrina for a spa day for her Mother's Day/early Birthday treat. So I decided to have a run on the Gleniffer Braes in the afternoon instead.
I ran my normal loop and it was a lovely afternoon with good views towards Ben Lomond.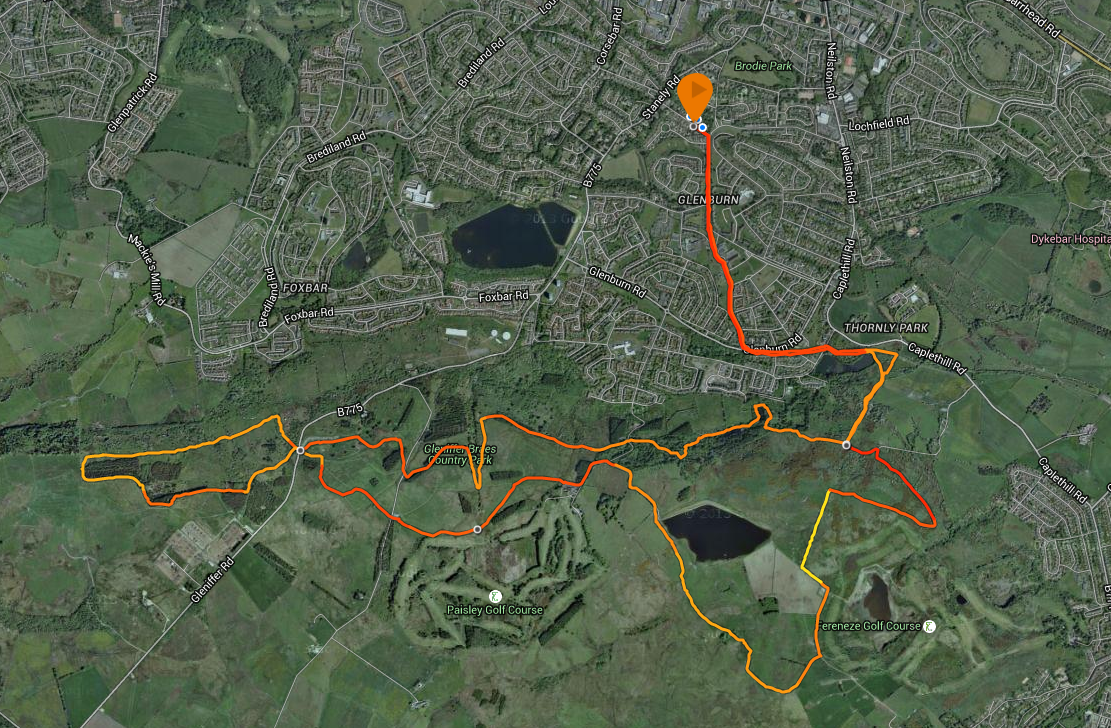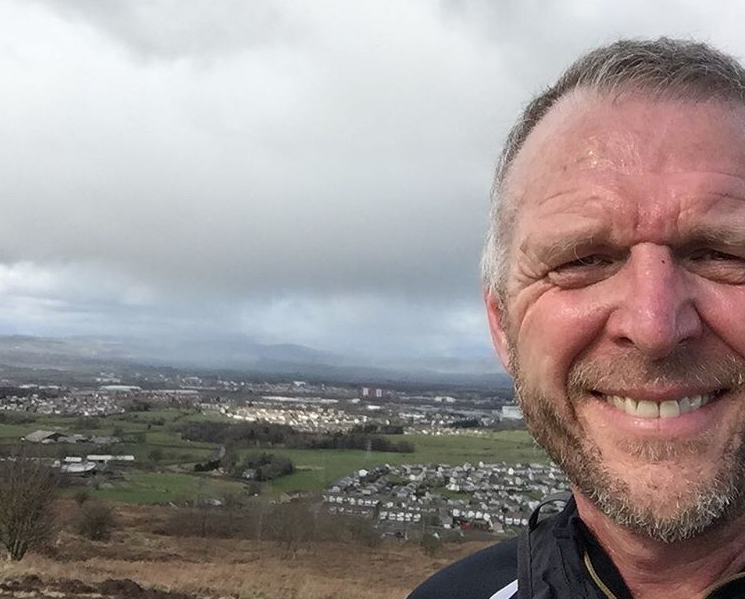 I was encouraged that I felt really comfortable throughout the run and feel that I am recovering well from the Hardmoors 55.
I offered to sort out the splits from the HM 55 race. I always find it really interesting to see how I got on compared to the rest of the field.  My positions were …
Helmsley to Osmotherley (21.87 miles) - 98th position
Osmotherley to Kildale (42.15 miles) - 60th position (leg position 48th fastest)
Kildale to Guisborough (53.86 miles) - 50th position (leg position 36th fastest)
So basically I was getting better the further the race went on which is what I was after!
I have completed my Hardmoors 55 video but I'm having problems saving it from iMovie to an mp4 file to upload to YouTube. Hopefully I'll sort it out. Any suggestions??