My next ultra is approaching fast so it's time to open up my latest 'Guess My Time' competition.
On Saturday 2nd July 2016 at 1am I will be starting the 71 mile Great Glen Ultra. I've not done this race before so I'm really looking forward to it. As long as I finish it will be a personal best (pb)!  I have run the final 31 miles in a training run with my friend Ryan so I have some idea of the route.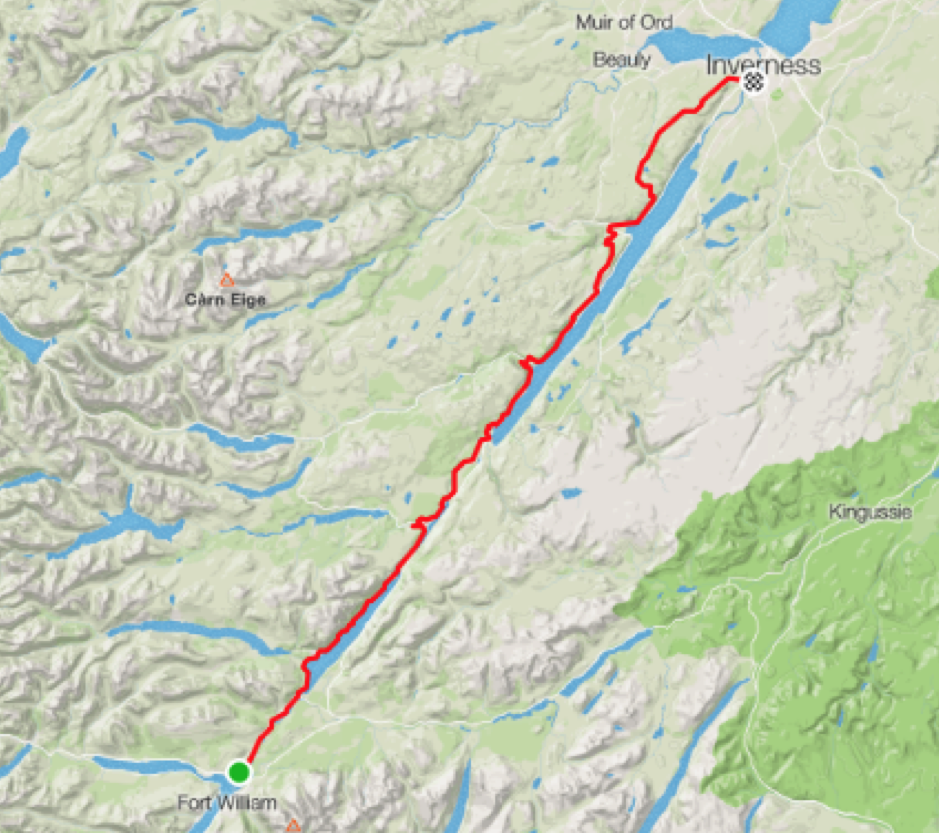 Here is the profile of the route from last year when they used the lower route from Fort Augustus (30miles) ….

Here is the profile from Invermoriston from my recce run with Ryan …

As you can see the big hills come in the second half of the race so it will be very important to save some energy!!
www.ultramarathonrunningstore.com have kindly offered another prize for this competition. Keith has suggested that we offer the top 3 guesses with a bottle of S-capsules each worth £16 each.
Plus the nearest guess will also win one of my limited edition key rings and will be installed in my hall of fame!!!!
To take part in the competition all you need to do is guess how long you think it will take me in hours, minutes and seconds to run the 71 miles. To give you an idea here are my bronze, silver and gold goals:-
Bronze – sub 15hrs
Silver – sub 14hrs 30mins
Gold – sub 14hrs
Please send your guess by 12noon Friday 30th June 2016:-
Leave a comment on my blog
Via Facebook
Via Twitter - @jkynaston
Via Text – 0790 5218162
Via Email –

[email protected]

Via any other sensible method!!
Please note that I will only accept one guess per time so if you want a particular time send it in quick. If your time is taken I will ask for another one!