Having run the dress rehearsal run two weeks ago we were keen to run the first 'proper' Linwood parkrun. As it was only a week after the Great Glen ultra I wasn't too sure how my legs would respond.
I started with plan A which was to take not very easy and run with Noah in a buggy but it was raining and it didn't fit in too well with his sleep pattern so that was abandoned.
Plan B was to run with Katrina which would still be a good run but not flat out but when we went for a warm up lap I realised that my legs felt a lot better than I thought they would so I switched to Plan C which was to run as hard as I could!
There were 175 runners who turned up in the slight drizzle for the run. It was good to see our friends Rick and Andrea who were up on holiday. They had planned to run at Pollok but they saw on Facebook we were running at Linwood they changed their plans.
The route is two laps and the path is a bit narrow in places. Once the race starts then it's fine but the first few minutes are a bit crowded.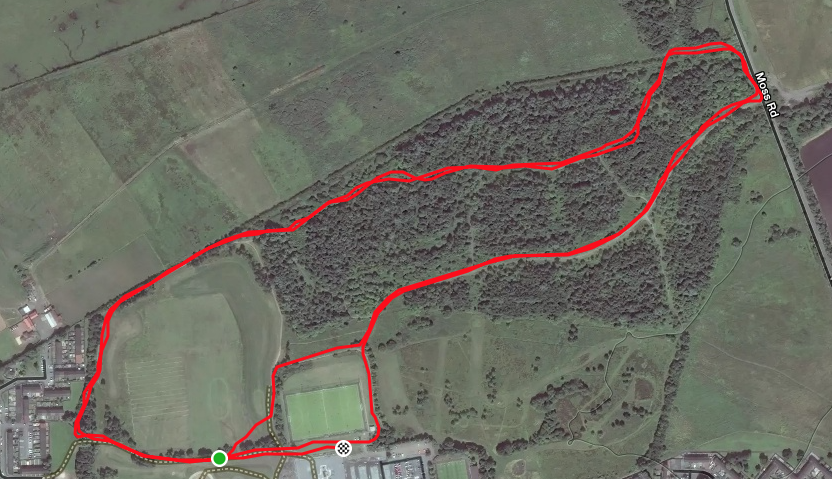 I could see Grant and Neal just ahead so kept them in sight. Once we reached the trail part I caught up with Neal and shouted 'Get out the way Gibson!' We ran together for the next few minutes going past Jennifer and a few others before settling into our position.
Neal then said, 'see you at the finish' as he felt he wasn't going to be able to keep that pace up. I felt pretty good so continued to push on. Grant was away but there were a few runners around me who I stayed with.
There was one younger guy who I see from the results was Fergus Robinson (15-17 age group). He was wearing head phones so probably didn't hear me trying to get past. I almost slipped on the side of the track trying to squeeze by.
Then he upped his pace and went past me again. This was repeated at least 5-6 times over the remainder of the race. I was running a constant pace whereas he was slowing then speeding up when I went past him. He finished ahead of me with his sprint finish!!
When I came round the first lap I was still feeling good so continued to keep the pace up. Caroline was on the junction where we go back into the trail section with Harrison in a sling. Caroline still managed to take some photos …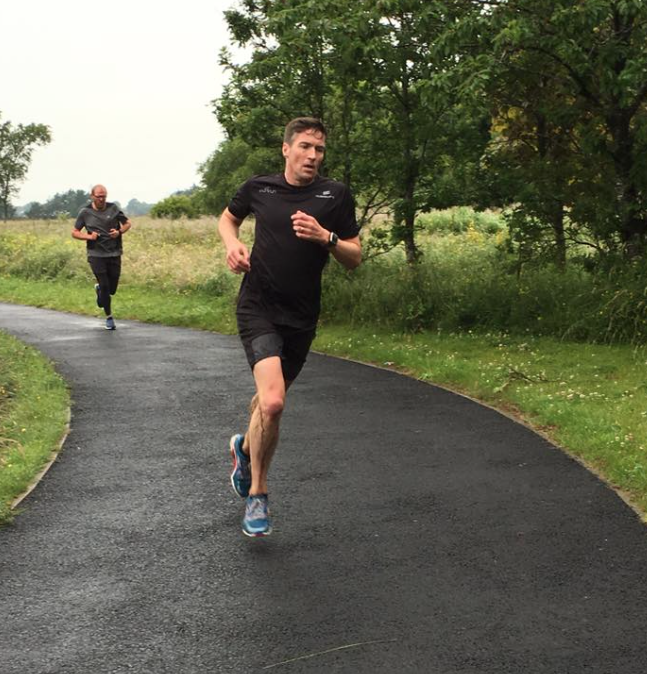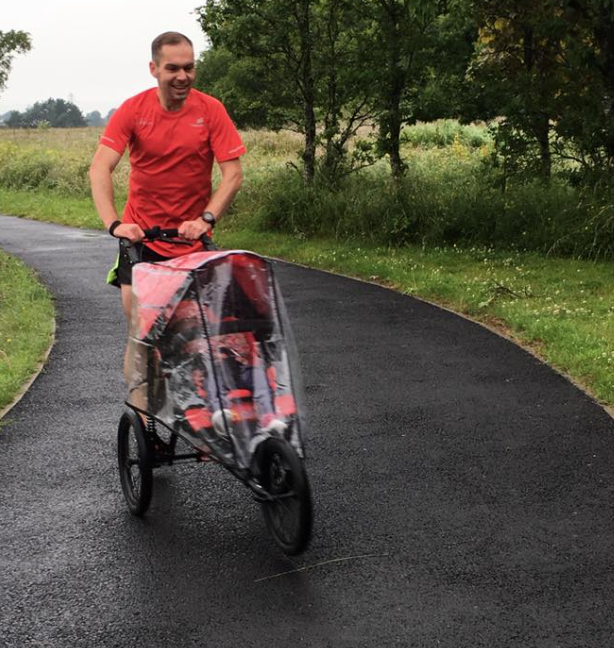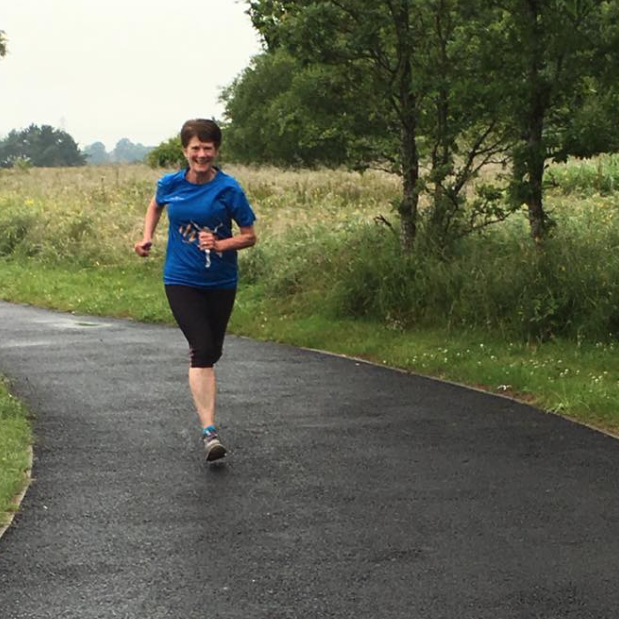 On the second lap I tried to keep my pace the same and looking at the splits I was pleased that I didn't drop too much.
I finished in 24th position in 19:55 which I was very happy with.
If you sort by age percentage I was 7th!!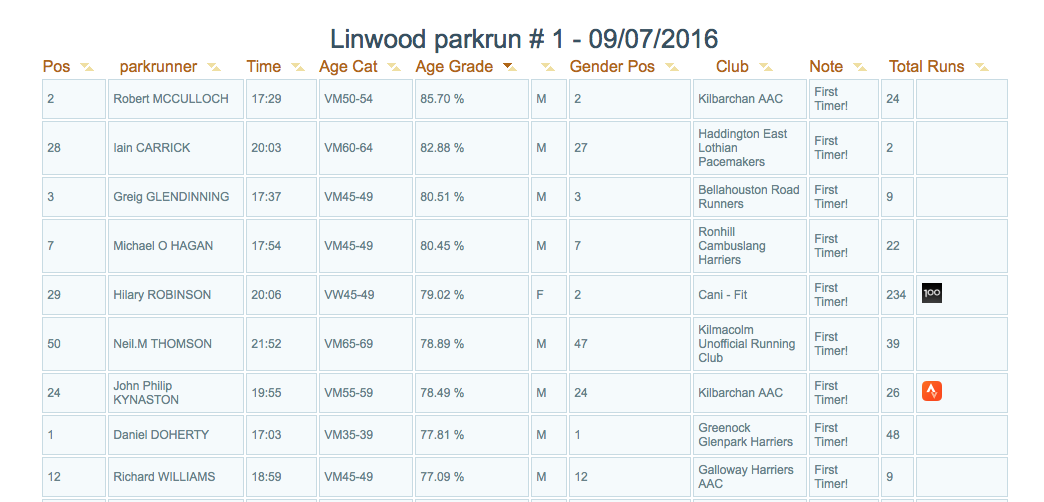 and by age category I was 1st in my age group M55-59!!
I was interested to compare my two runs which were two weeks apart. In the middle Saturday I ran 71 miles on the Great Glen Ultra but I have started using MyFitness app again as I wanted to lose a stone or so before my next ultra.
So here is a comparison to the two runs …
I was 7lbs lighter yesterday which equated to 22 seconds quicker all things being equal which I know they aren't but it give some something to work on!
Some photos at the end …