As I write on Tuesday evening there are 4 sleeps left before the 5am start of the Brecon Beacons 10 peaks.  I had an easy run last night at the club and plan my final easy run tomorrow.
I have been thinking about my plan for the race.  I have a gold of sub 16hrs, a silver of sub 17hrs and a bronze of sub 18hrs.  It is hard to know what is realistic given that I have not done the race before and also it will depend a lot on the weather but I do like to have a plan.
So I've decided to work on sub 17hrs and adjust as I go along.  If I'm going better than that they it will be encouraging to be ahead of my splits and if I'm struggling I will keep them in my pocket and work on just getting to the finish as best I can!
I have based my splits on a few runners who finished around 17hrs last year so hopefully they will give me an idea of what is a sensible pace.  I will be keeping an eye on my heart race and aiming to keep it around 135 especially in the first few hours.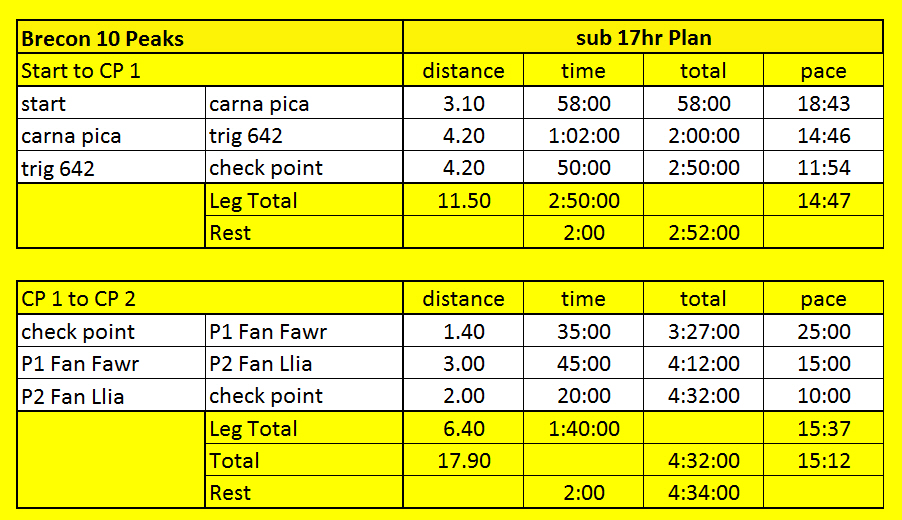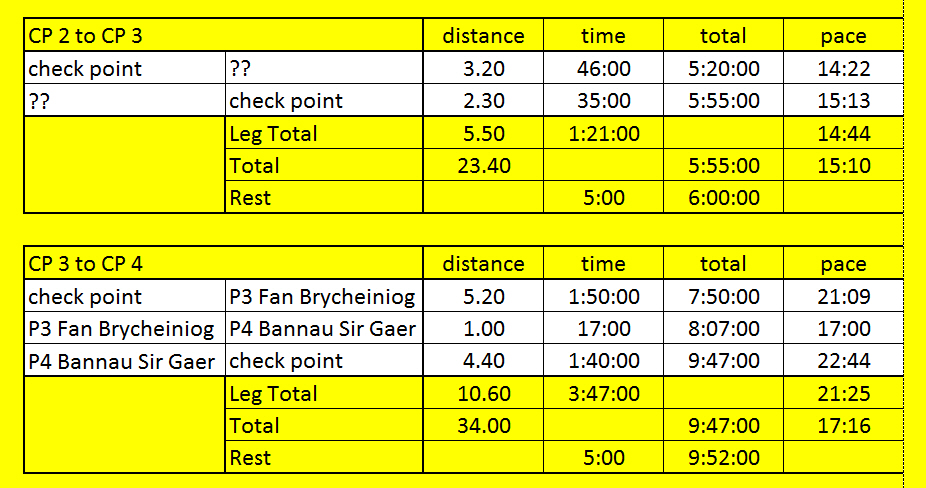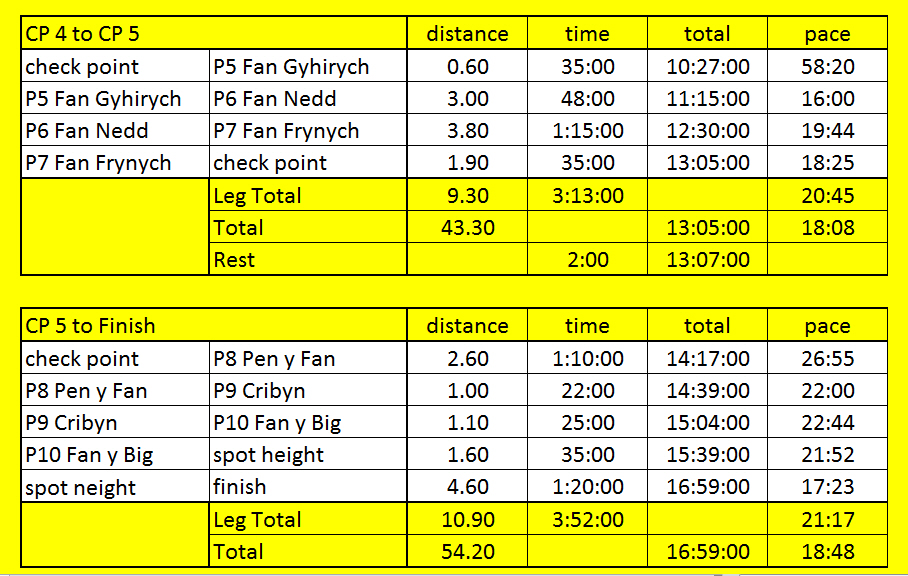 It will be fun to see how close I am on race day! The weather forecast is looking good a few days out …
Nutrition wise I'm going to use Tailwind and Chia bars and then rely on the checkpoint food which I've heard is very good! They some hot food at a couple of checkpoints so that will be great.
I have 38 guesses for my latest 'Guess My Time' competition. Thanks to those who have sent in a guess. If you want to take part you have until 6pm on Thursday.