2016 is over so it gives me a chance to reflect on how many miles in ran in the year. I didn't achieve my goal of running 2016 but there were various reasons for that but overall I feel I've had a great year so I'm not going to be too upset at not quite making it this year.
I decided with about 6 weeks to go that I didn't feel it was worth running 65 miles a week just to say I reached 2016 miles. In previous years I've reached half way by the end of May which meant I didn't have to chase miles at the end of the year.
I ran a total of 1869.28 miles over the year.  I didn't have any injuries to speak of which I'm very grateful for and I don't take that for granted!
Here is a summary of all my runs in 2016 divided into various categories.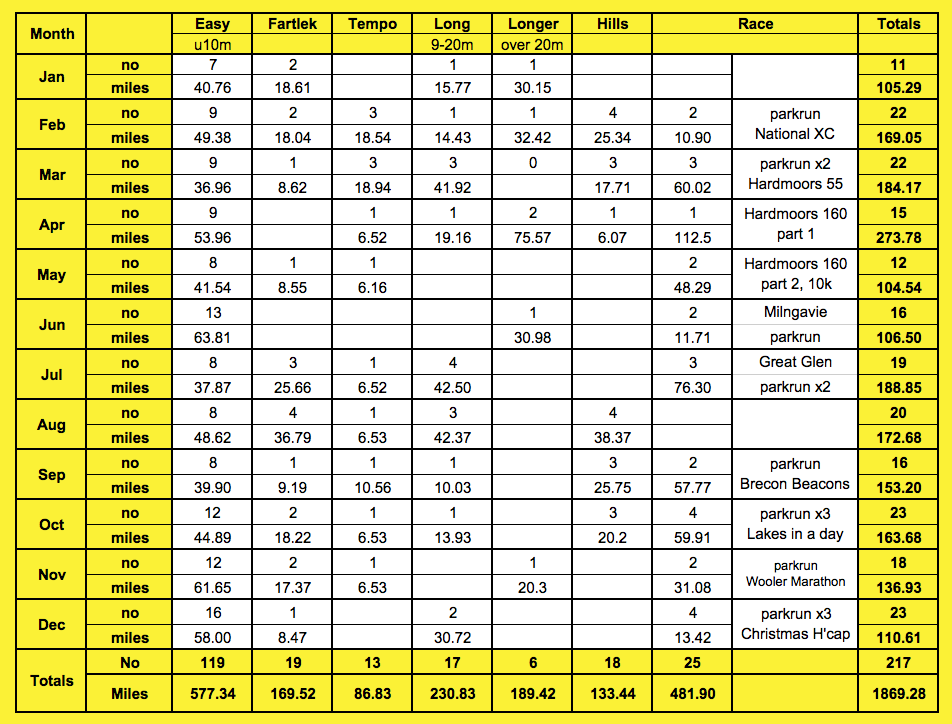 I only got above my red line a few times in the year so this is going to be one of my goals for 2017, i.e. to run 2017 miles in 2017.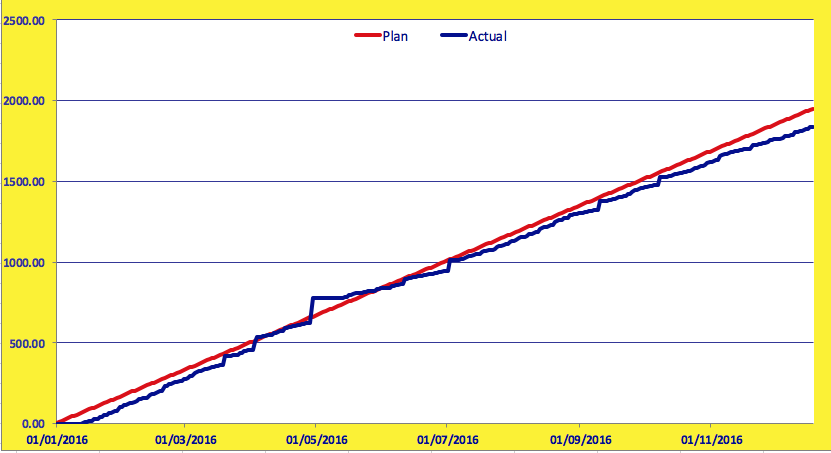 I have been keeping close records for the past 10 years since I was introduced to ultra running at the end of 2006. Before that I kept some records but not as detailed as now! I also aimed to run roughly 1,000 miles a year so it was a big jump in 2007 to increase to nearer 2,000 miles.
Looking at my monthly stats for the past 10 years shows that I have averaged 2,022.02 miles a year for the 10 years.

So I have ran 20,220.2 miles in the last 10 years.  I've also felt that consistency is a key aspect of training and I'm happy with the consistency I've shown over this period.
If I'm to achieve my long term goal of running 100 ultras by the time I'm 70 I'll need to stay fit and healthy.