My first ultra of the year is coming up on Saturday 29th April 2017 so it's time to open up my traditional 'Guess My Time' competition. This will be my 40th ultra since my very first one which was also the Highland Fling in 2007.
For each and every ultra I've run this fun competition. It started off as a fun way of getting friends and family involved and has now become part of my ultra build up!
The good people at www.ultramarathonrunningstore.com have once again offered to provide prizes for the competitions this year. There are some superb prizes especially for my two longest races the West Highland Way race in June and the Ring O' Fire race in September so watch out for those!
For the Highland Fling 'Guess My Time' the store are offering two prizes of a bottle of the excellent S-Cap tablets worth £16.99.
Plus the person with the closest guess will receive a limited edition key ring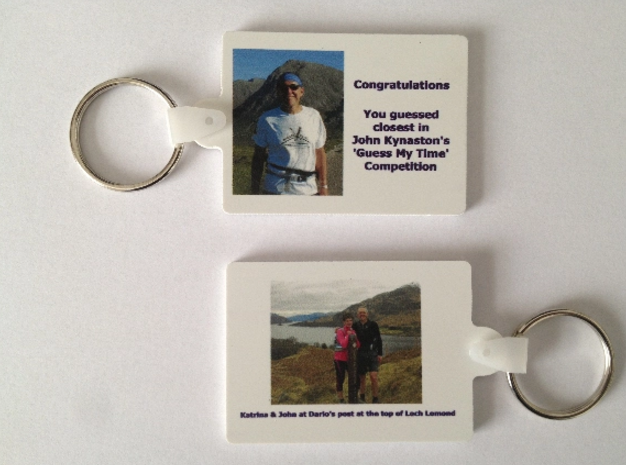 and have their name on my wall of fame as a winner of my 'Guess My Time' competition!!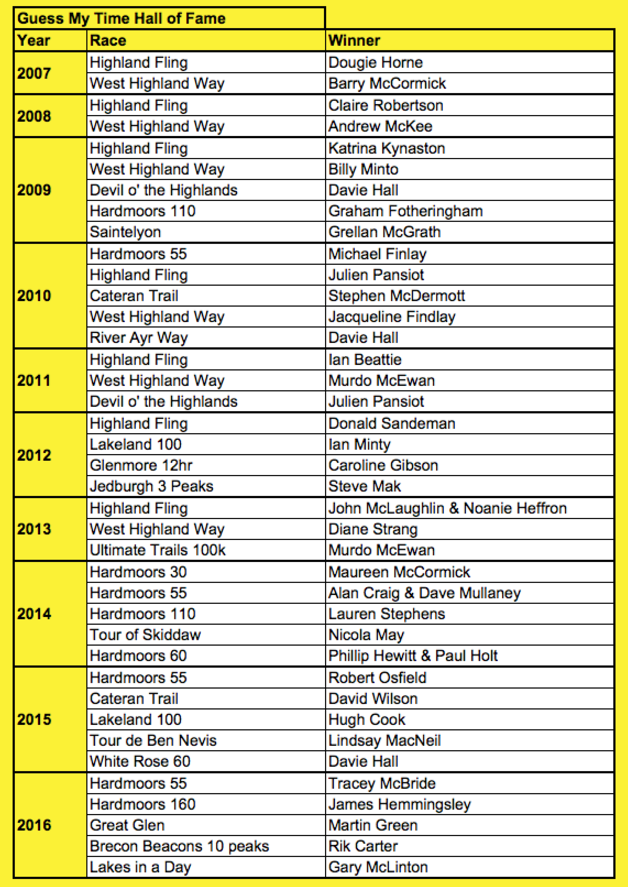 If you want to take part all you have to do is guess how long it will take me to run the 53 miles from Milngavie to Tyndrum along the West Highland Way. The race starts at 6am.
To give you an idea I've run the race 7 times and here is a summary of my times …
2007 - 10:36:10
2008 - 9:44:10
2009 - 9:49:11
2010 - 10:14:09
2011 - 10:22:12
2012 - 12:25:21 (with Katrina)
2013 -10:05:59
As you can see the last time was four years ago so can I get near that time again?  My goals for the race are as follows:-
 Bronze - sub 11hrs
Silver - sub 10hrs 30mins
Gold - sub 10hrs 15mins
To enter please send your guess by 5pm on Friday 28th April 2017 by:-
Comment this blog
Facebook - jkynaston
Twitter - @jkynaston
Email -

[email protected]

Text - 07905 218162
Whatsapp
In person
Any other suitable medium!
There will be only guess per time accepted so if you want a particular time send your guess in early! If your time has been taken I will let you know so you can send in another one!