I'm feeling really encouraged with my running and training at the moment and I hope this positive feeling continues to the West Highland Way Race and beyond!
On Monday I was back at the club for our weekly Fartlek session. This was another tough session of 2 x (5mins, 4mins, 3mins, 2mins and 1min). Normally we have half recoveries but like last week Donald (who sets the sessions) only gave us 1 min recoveries.
This meant you really had to pace it right to be able to complete the session at a similar pace.  I was working hard right through the session and happy with my effort!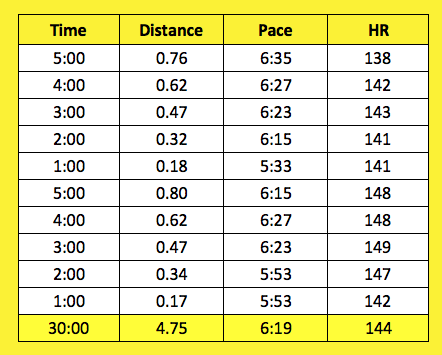 I don't normally run on a Tuesday but I made an exception yesterday as our good friend Debbie M-C was coming over for the latest in our series of Training Tips for the whwrace podcasts and Debs wanted to do a 4 mile run as part of her recovery from the Stirling Marathon.
So we enjoyed a run together chatting the whole way round before doing the interview. If you want to listen to it you can find it on iTunes or the whw web site.
I have a lunchtime run around Pollok Park today but may cut it to 4 miles as I ran yesterday.
I'm really looking forward to the weekend. When I entered the Ring O' Fire race last year I always planned to do a recce weekend on the course and that weekend is coming up now.
I wanted to do it this weekend as it's the holiday weekend so I get Friday and Monday off but also it is 4 weeks to the whw so the perfect weekend for my final longer runs. So by going down to Anglesea I can do both aims. Perfect.
I was keen to have some company to help with logistics and enjoy the run together so I posted on Facebook a few months ago and Simon Wheeler, who did the race last year, responded.
So our plans is as follows ….
Friday
I'm going to drive down to Anglesea leaving about 11am. I plan to book in to the Shoreside Caravan Park, Rhosneigr and then drive to CP2 (Day1) at Church Bay.
I'm on my own for this run so still undecided whether to run 10miles along the route and then run back to my car or run all the way to Amlwch and then try and hitch a ride back to my car at Church Bay.
I maybe too late to do the full 20miles so might end up with 12-15miles but we'll see. This one is a big more flexible as I'm on my own.
Saturday
I'm meeting Simon at the campsite then we will drive two cars to Aberffraw, leave one there and drive to Penman Point.
We will then run the 37 miles back to Abberfraw.
Then we will drive back to Penman Point to pick up our car and drive back to the campsite.
Sunday
Similar pattern so we can run the final 19.30miles from Four Mile Bridge to Holyhead.
Here is a summary (times a very rough guide!)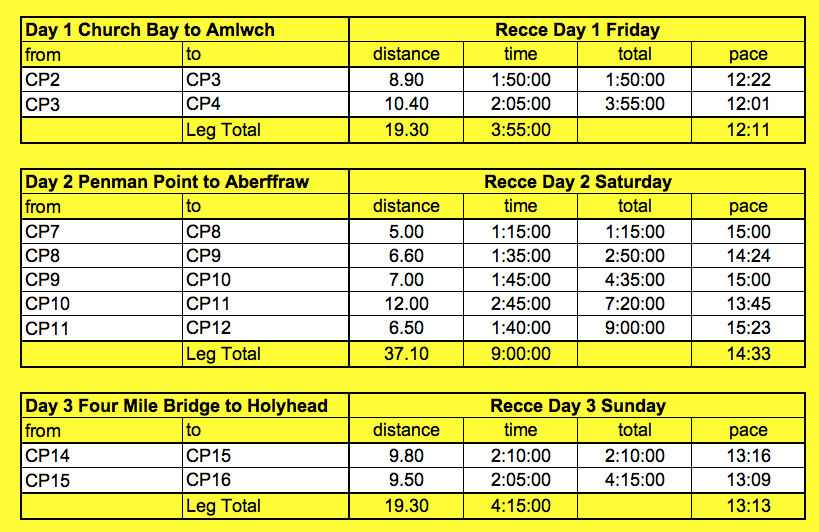 The weather forecast looks good with some rain forecasted for Saturday.
I'll be taking some video clips of the route so watch out for that!