It is so good to back running regularly again. After completing the December Marcothon, ie running at least 3 miles a day, I wanted to build up the length of my runs so opted to run 3 or 4 times a week to give myself opportunity to recover and rest.
I can still feel the tendon in my ankle but it is definitely getting better. I'm hoping one day soon I won't be feel it at all. I have my new insoles so hopefully they will make the difference.
In January I ran a total of 158.07 miles.
Here is a list of my runs ….
Diary form with cycle rides as well ….
In graph form from RunningAhead ….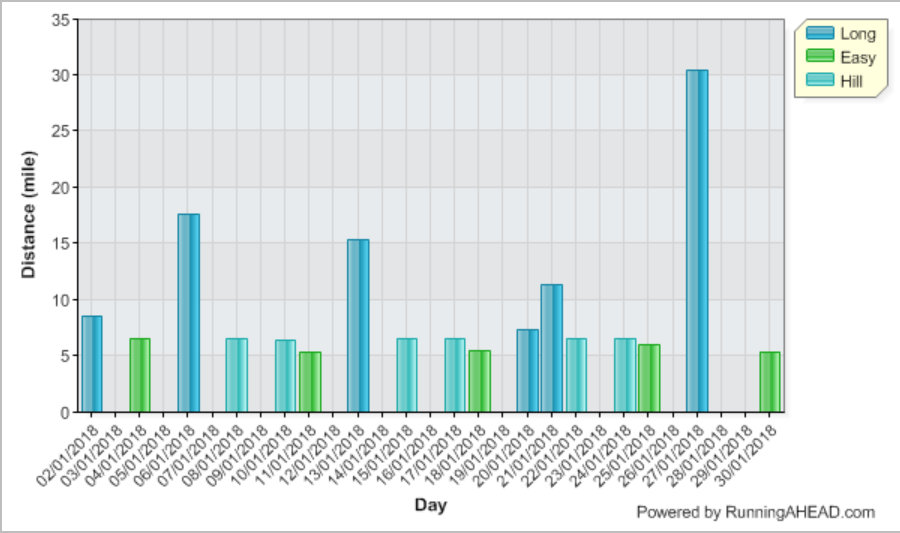 Finally a breakdown of the types of runs. I'm not doing any Tempo or Fartlek sessions for the a while as I think my ankle wouldn't cope with it.