February has been a good month as I've been able to build up the amount of miles I'm running each month. I've purposely not done any tempo or speed work and I feel that has helped with my tendon injury. It is coping really well with long slow miles but I suspect it may complain if I tried to increase the pace.
In February I ran a total of 197.41 miles.
In graph form. Three long runs stand out!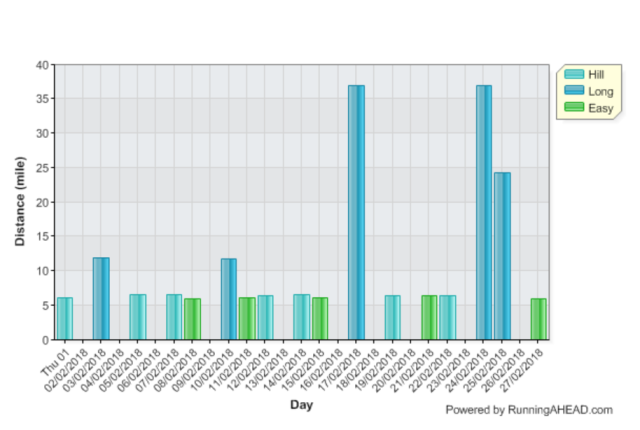 A diary of my runs and cycles
A summary of my runs in 2018 …

March is going to be another bigger month as I have the Hardmoors 55 with Katrina on Saturday 17th March and then my second Northern Traverse Recce runs on Friday 30th & Saturday 31st March when I plan to run 60 miles over the two days.