This will be the 5th time I have run the Hardmoors 55 but this year will be different in that I'll be running with Katrina.
I really enjoy this race which goes from Helmsley to Guisborough (though some years it is run in the opposite direction).
Here is a summary of my runs.  (NB My birthday is 20th March hence why I was 56 for two years on the run!)
This year Keith from www.ultramarathonrunningstore.com is once again sponsoring my 'Guess My Time' competitions.
For this race Keith is offering a Salomon S-Lab Light Windproof Jacket for the closest guess. I'm sure there is a Women's version as well!!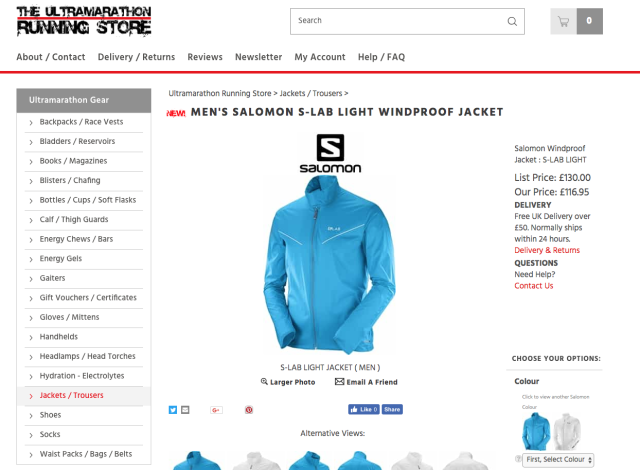 Plus a limited edition John Kynaston Guess My Time Key Ring!!
To have an opportunity to win these prizes all you have to do is guess in hours, minutes and seconds how long it will take Katrina & I to run the 55 miles from Helmsley to Guisborough on Saturday 17th March 2018 starting at 8am.
To give you an idea of time we are aiming for (though don't tell Katrina!!) here is my (our?!) goals. We have been doing our long runs (30miles & 37miles) at around 15 mins per mile which means 4mph. So 55 miles divided by 4 = almost 13hrs.
Bronze - finish under 15hrs
Silver - sub 14hrs
Gold - sub 13hrs
To enter send your guess by 6pm Thursday 15th March 2018 by …
Please note that there can only be one guess per time so if your time has been taken I will ask you to change it.
Leave a comment on this post
Facebook
Twitter @jkynaston
Text 07905 218162
Email [email protected]
In person
any other reliable method!!