My big target for 2019 is the Berghaus Dragon's Back.
Even though I have 3 more ultras to run this year
Ring o' Fire - 3 day 135 miles - Friday 31st August to Sunday 2nd September
Dunoon - 33 miles on Saturday 6th October
Hardwolds 80 on Saturday 24th November
I have already started planning and thinking about next year's Dragon's Back Race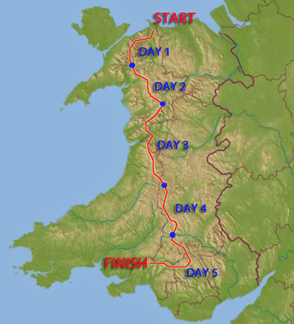 For any big challenges like this I love to recce the route to help me in my preparation both physically and mentally. My good friend Andy Cole has started the Dragon's Back race in 2015 and 20017. Sadly Day 3 has proved to be a leg too far but he loves the route and was very happy to help me in my preparation. Andy  suggested that we try and cover the majority of the route this year so that I have a good idea of the route and what I'll need to work on when I start my specific training from January 2019.
Andy & I have various commitments with holidays and races but we have managed to find 4 weekends between now and October. Our plan is to cover each day of the race over a weekend. Here are our dates:-
Sat/Sun 8th & 9th July

Sat/Sun 18th & 19th August

Sat/Sun 20th & 21st October

Sat/Sun 27th & 28th October
I'm really looking forward to this first weekend. I'm driving down to Chester, where Andy lives on Friday after work. Jan has kindly offered to feed us before we drive to Llanberis where we will stay in a climbing hut that Andy has access to. Then on Saturday morning we will drive in two cars to Pen-y-Pass where we will leave one car at Pen y Gwryd Pub. Then we'll drive the other car to Conwy where the race starts at Conwy Castle.
We will then run on the route to Pen-y-Pass.
I think it is around 21 miles but these distances are guesses at the moment. I will be get the actual distances on the day.
There are lots of points in the race where you have to dib in so I'm going to note the distances for each of these. Distances shown are my guesses!
Once we finish we'll need to drive back to Conwy to pick up the car before heading back to Llanberis for the night. The only downside to this plan was I didn't plan for England reaching the Quarter Final of the World Cup! So as England play Sweden we will be making our way over Glyder Fach!
On Sunday the plan is to drive to Nantgwynant which is the campsite for Day 1. We will leave one car there and drive the other car back to Pen y Gwryd Pub and run the section from Pen-y-Pass  to Nantgwynant which is around 9 miles but includes the Snowdon horseshoe which I last did with Katrina on our honeymoon 33 years ago!!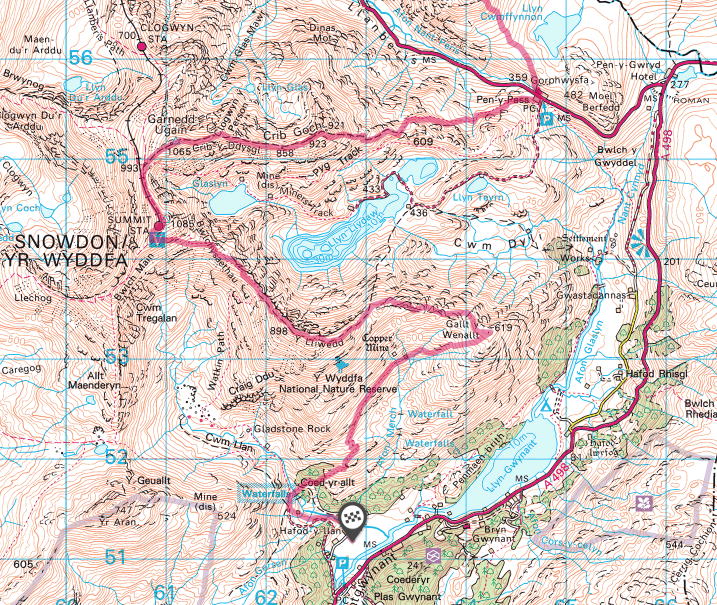 Once we finish we will dive back to Pen y Gwryd to collect our car and then we'll head home. Andy to Chester and me to Paisley.
I plan to take lots of video clips of the route which will help me with my preparation. In fact I'm hoping Andy will star on my videos explaining the route choices.
Once we have done this weekend we will be able to plan the rest of the weekends and how much we want to cover each day.
I'm really looking forward to this first weekend on the route and it will be great to spend the weekend with Andy. I hope he feels the same come Sunday!