My big race for 2019 is the iconic Dragon's Back. It is a 5 day stage race along the spine of Wales from North to South.  I'm really looking forward to it but I'm under no illusions that it is going to be tough and at the limit of my ability to complete.
Basically I won't have too much room for error so I want to give myself the best chance possible to complete the race. Last year I have reccied the first 3 days over 3 weekends with my good friend Andy Cole. We have planned to cover the days 4 & 5 over 3 days on April.
So I have a good idea of what I need to do training wise to prepare myself for this race. My plan is to run 5 times a week. One of the things I'm going to record is the amount of ascent I do each week. I'll be aiming for at least 5,000ft of ascent every week once I get going.
This first week I wanted to establish a pattern of running five times a week. Since my final ultra (Hardwolds 80) in November I have been ticking over running 3-4 times a week.
Monday 7th Jan - Club Fartlek Session
8.25 miles - 1:08:42
Ascent - 259ft
There were a good group of 12 runners. We run round and round the Linwood parkrun course. The two loops are about mile.
The session was [3mins (90 secs recovery), 2mins (1min), 1min (30 secs)] x 5.
I was keen to start steady and try and keep a steady pace going throughout. I averaged 6:43 pace throughout the session and ran 4.46 miles for the 30mins of 'on running'.
I was quite happy with this first session.
Wednesday 9th Jan - Road run
6.33 miles in 57:39 (9:06 pace)
Ascent - 377ft
I had a busy day at work so couldn't run at lunchtime. So I ran after work which meant a run in the dark. I chose a route which had a few hills to try and add a few more feet to the run.
I purposely ran as easily as possible and didn't push too hard. It felt good and legs felt okay after Monday's session.
Thursday 10th Jan - Conic Hill run
10.78 miles in 2:16:51 (12:41 pace)
Ascent - 1604ft
I'm planning to try and do a hill run each Thursday. I'm starting with Conic Hill and then I'll be climbing Ben Lomond once I get going.
Katrina was keen to join me so we met up after work and drove to Drymen. We set off at 4.30pm in the fading light. We put our head torches on after about 35mins. It was a pretty dark evening but quite mild.
We took it steady and walked when we wanted to. It gave me a good bench mark for where I am at the moment.
Friday 11th Jan - HillFit exercises
HillFit is a ebook written by Chris Highcock. I reviewed it a few years ago but haven't been doing the four exercises for a number of years. I decided it would be good to try and do them a couple of times a week. They are designed specifically to strengthen the muscles needed for hill walking
The other thing I'm going to do if weigh myself each Friday morning. My target weight for the Dragon's Back is 11st 10lbs.
Saturday 12th Jan - Gleniffer Braes
15.80 miles in 2:55:02 (11:04 pace)
Ascent - 1860ft
My good friend Cammie was keen to join me so we met up at 8am and set off for our regular run. Cammie is having a go at the Bob Graham round in June so we are hoping to share some training sessions over the next few months as we are both wanting to do lots of hill runs.
We had a great run this morning as we chatted the whole way round. It was good to catch up with our various news.
The loop is 12 miles and I wanted to do 15 miles so I gave Cammie the choice of doing another smaller loop or do 3 hill reps at the end. I was happy when Cammie opted for the hill reps as it gave me more ascent.
The hill we ran up is pretty steep so a really good effort. We ran for 0.54 miles and then ran back down.
Here is the profile of the whole route and you can see the hill  reps at the end.
The 3 reps took me …
I think I will be repeating these hill reps and I may well just do the hill reps on their own.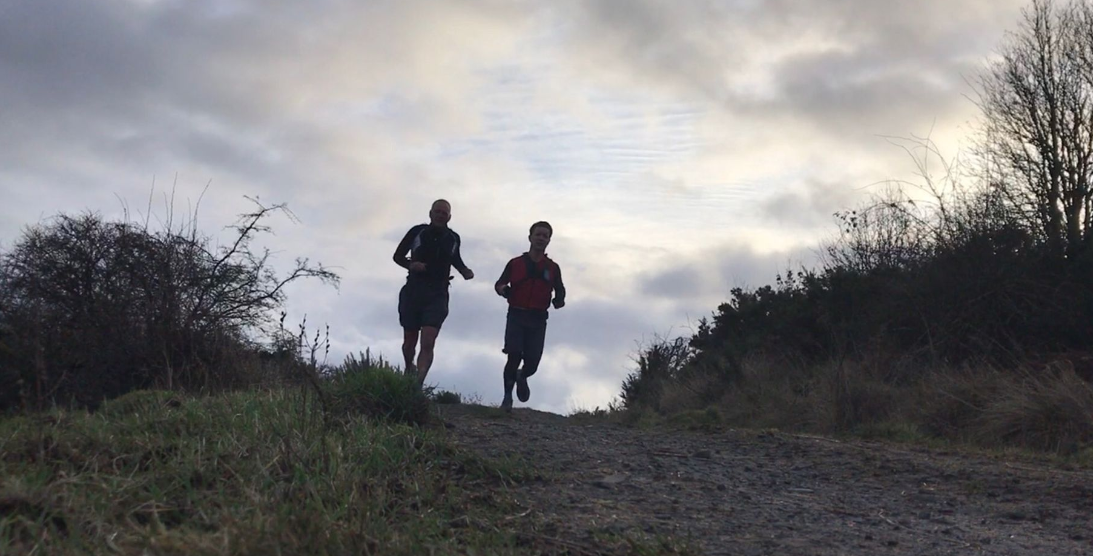 Sunday 13th Jan - Road run
6.53 miles in 56:11 (8:35 pace)
Ascent - 354ft
I was out at 8.30am for an easy run before church. It was very windy so the first couple of miles were with the wind and I was flying along but the last two miles were into the wind and a bit slower!!
Summary for the week …
I didn't reach 5,000ft ft ascent for the week but it does give me a bench mark to aim for.
I'm also going to aim to run 2019 miles in 2019. I'm slightly behind after 13 days but hopefully I'll soon catch up!