I decided to run 4 times this week as I had another big weekend coming up.
Monday 4th Feb - Club Fartlek Session
8.41 miles in 1:12:18
Ascent - 322ft
A really good turn out this week with 18 runners in our group. Another interesting session of 3 x (1min, 2min, 3min, 4min) with half recoveries.
Once again I was keen to make sure the final set was not the slowest. Here are my stats ..
I was very happy with my average pace for the whole session. The final 1min was not as quick as the first one but all the others were quicker so I'll take that.
Tuesday 5th February - Entered Silva Great Lakeland 3 Day event
I received an email from the organisers of the Dragon's Back last week and at the bottom was details of another race they organise in the Lakes 2 weeks before the Dragon's Back over the May Bank Holiday (4th-6th May).
I had planned to do a final big weekend anyway so I decided to enter. Katrina has been accepted as a volunteer helping with the hospitality team so we be heading down together.
Plus I have a few friends who are also taking part so it will be great to catch up with them and even run with one or two of them!
Wednesday - Hill Reps on Gleniffer Braes
6.81 miles in 1:01:43
Ascent - 866ft
I was busy over lunchtime at work so I decided to head back to the Gleniffer Braes and repeat my hill reps from 3 weeks ago.
I ran very similar times over the session …
Each one was slightly quicker than the one before so that was encouraging.
Thursday 7th February - Conic Hill 
9.60 miles in 2:06:54
Ascent - 1,919ft
I was on my own tonight as Cammie ran yesterday. I decided to park at Garadhban Forest and run over Conic Hill and then down the other side until I reached the gate leading into the forest before Balmaha.
That way I would climb Conic twice which would give me some more ascent!
All the snow has gone from Conic but I could see it snow on the top of Ben Lomond. So another good run. I'll be heading to Ben Lomond soon for my mid week hill runs.
Friday 8th February - Weigh in
11st 9 3/8lbs
Really happy to lose another 3lbs this week. Definitely going in the right direction
Sunday 10th February - Dragon's Back Day Recce Part 1
27.27 miles in 7:55:11
Ascent - 5,269ft
It is our half term next week and Katrina was keen to visit her Dad in South Wales so I thought it would rude not to recce Day of the Dragon's Back Race over 2 days. This means that I will just have Day 4 to recce in April with Andy Cole.
Katrina dropped me off at the start of day 5 and I ran to CP 4 Summit of Fan Bycheiniog and then I ran the hill to Katrina's Dad's house where she picked me up.
Here is the route …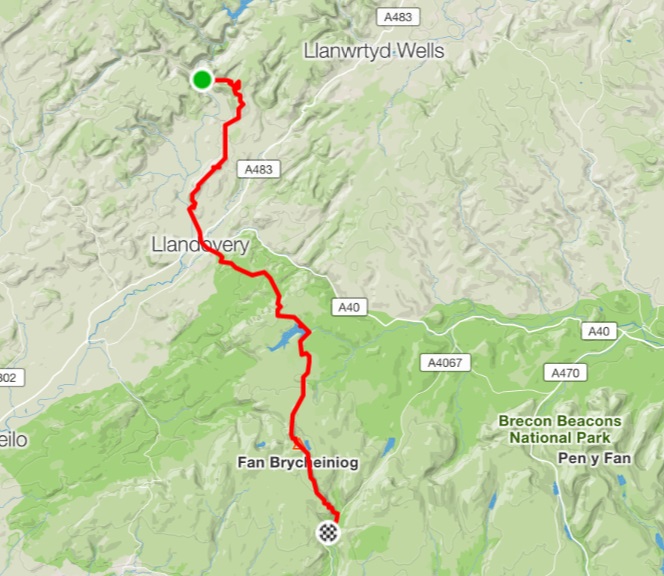 Profile …

The weather was mixed with rain and wind to start, then dry and even sunny in the middle when I was lower down through Llandovery and then snow and very strong winds on the top of Fan Bycheiniog.
I made a bit of a mess of my navigation early on but I'd rather make those mistakes on a recce than the race.
I spent part of the run thinking about how I might feel on day 5 of the race. I really hope I'm still it in! I am feeling more and more confident that I can do this. I'm getting lots of ascent done and feeling stronger.
The other thing that is encouraging me is how good my feet are feeling. I've not had any blisters or issues. I was surprised today as my feet were wet right through the run.
Here are some photos of the day …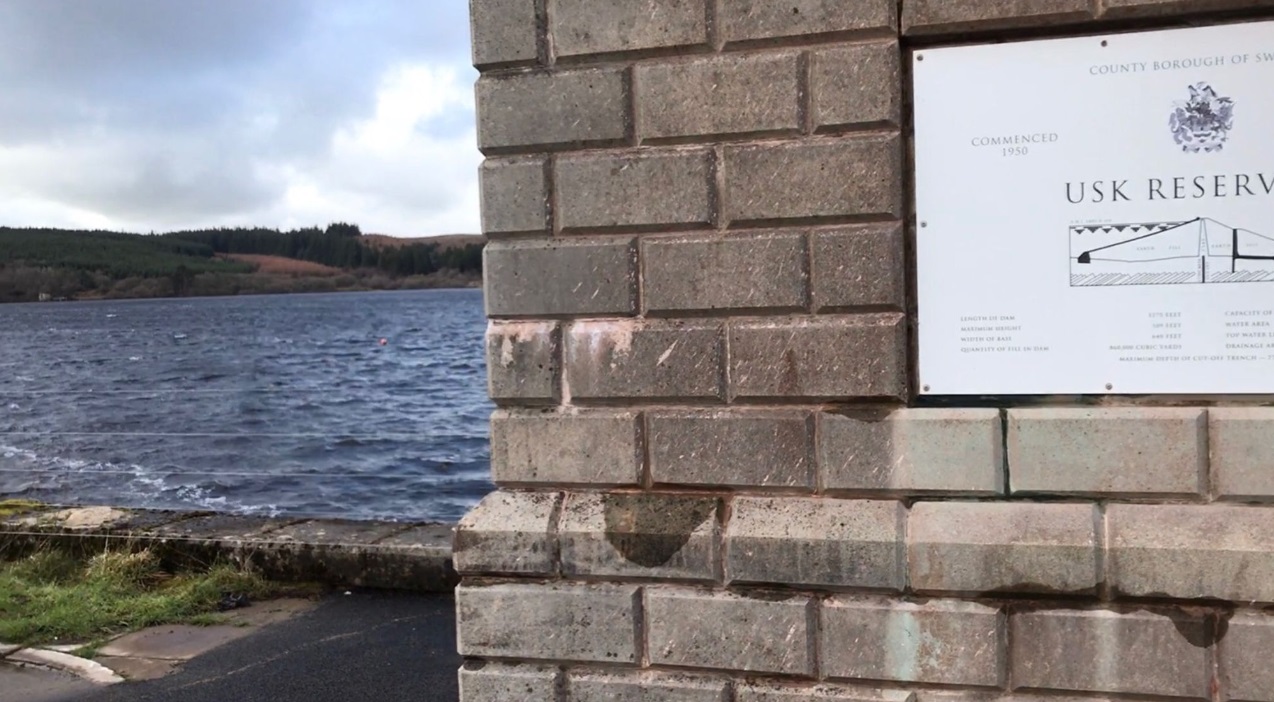 I'm looking forward to part 2 of my Dragon's Back Day 5 recce tomorrow! The weather forecast is better as well!
Summary of the week
Photo of the week