My plan for this week was going to be an easy week after 6 harder weeks. I decided I wanted to do the Club Session on Monday and a parkrun on Saturday with an easy road run on Wednesday.
Monday 18th February - Club Fartlek Session
7.69 miles in 1:06:32
Ascent - 402ft
As are there some path widening on the parkrun route behind the On-X centre we decided to run on the cycle track which basically means we run out and back.
The session was 15 x 2mins with 1min recovery. As it was my easier week I decided to take it steady for the first 8 x 2min and see how I felt and then push a bit harder on the second half of the session.
My stats show that I achieved my goal with the last 7 faster than the first 8.
Wednesday 20th February - Lunchtime road run
5.90 miles in 49:55
Ascent - 400ft
I ran at lunchtime from work and did a loop around Pollok Park but stayed on the road. I felt quite comfortable and enjoyed it.
Friday 22nd February - weigh in
11st 8 5/8lbs - very happy to dip under 11st 9lbs
Saturday 23rd February - Inverness parkrun
Warm up and cool down - 2.21 miles
park run 2.82 miles in 19:21 (9th place)
We are in Inverness for the weekend to visit family so I was keen to do a parkrun. I find they give me an idea of where my fitness is.
I have done this parkrun once before in March 2016. It took me 20:37. It is all on grass and is a three lap course.
This time they had to alter the course a bit due to some ground work on the park so they weren't sure if it would be the full distance. According to my Suunto it was 2.82 miles so about a third of a mile short.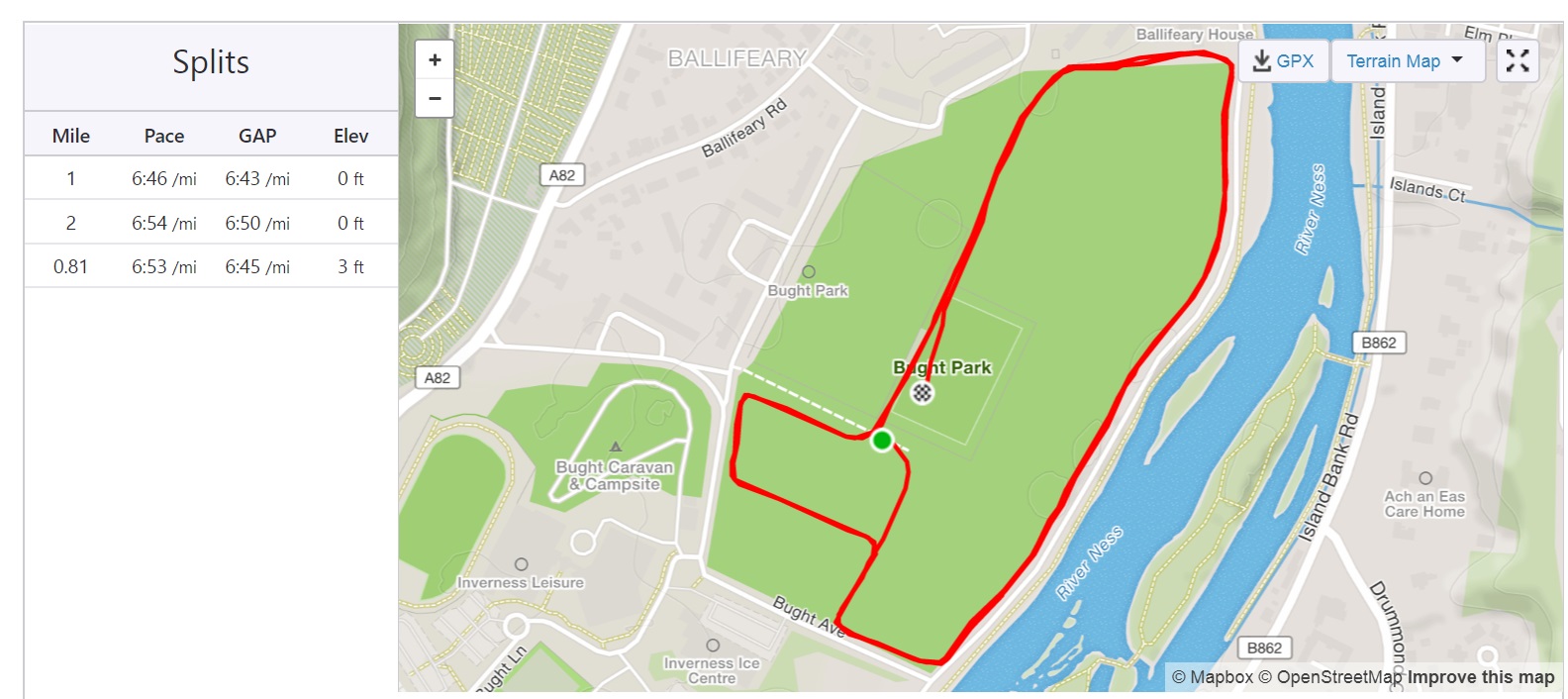 I was keen to run as fast as I could but under control so I started fairly near the front of the 225 runners. At the first left hand turn I counted about 30 runners ahead of me.
Over the three laps I slowly went past a good number of runners and no one went past me! I was really encouraged that I felt strong right through the race and had something left to finish well.
I was catching the back markers from half way round my second lap. I was really impressed with the number of children, some really young, who were running all the way.
I finished in 9th place in a time of 19:16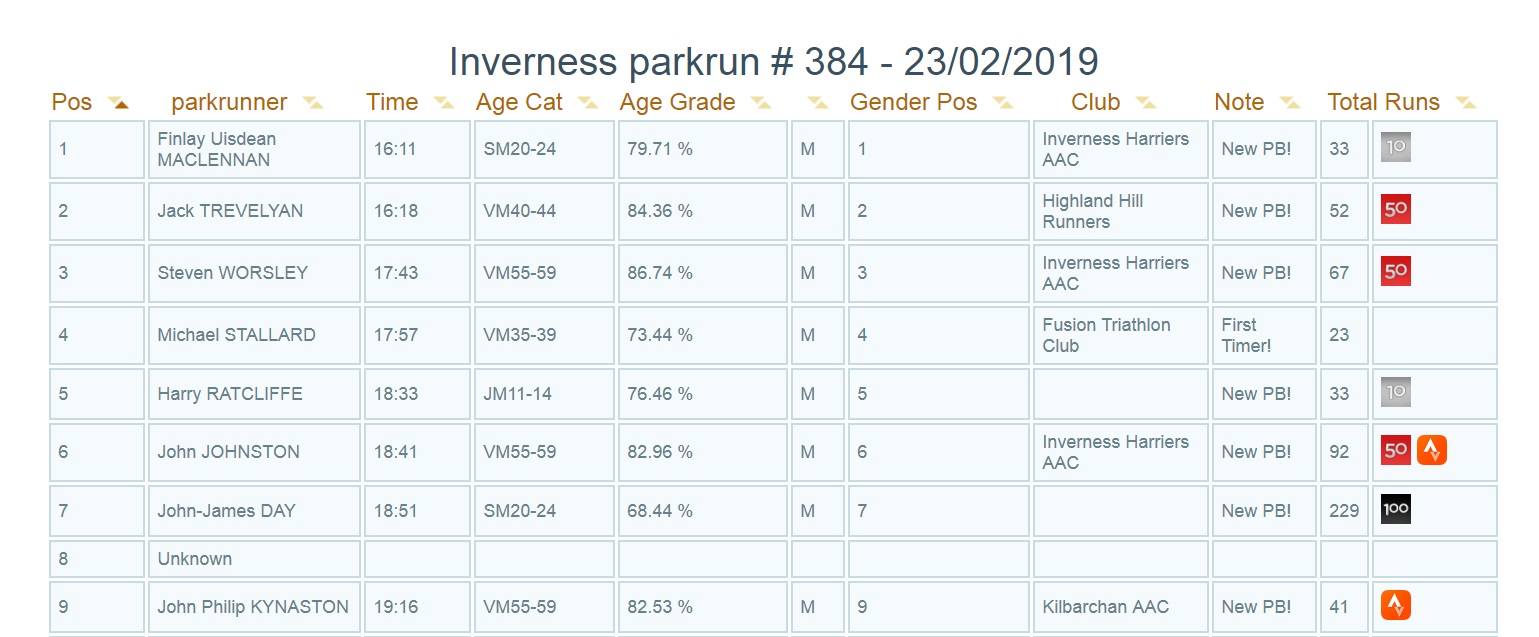 I always like to see how I got on in the age graded results. My % is higher than it would be if the course was 5k (3.1 miles) but it is the same for everyone!
Katrina also had a good run despite saying that she was going to take it easy!
Jo, our daughter, came down to watch with Seth and Lyla. It was fun to see them on each round.
Summary of the week
So an easy week as planned. I'm planning to step it up again over the next two weeks before having a taper week before the Hardmoors 55 on Saturday 16th March.