During May I have been continuing to run 4 or 5 times a week with 2-3 days cycling. I have also being doing the PE with Joe Wicks most weekdays.
I ran for a total of 152.61 miles in May.
I like the way Strava lays out runs and cycles on the same sheet now!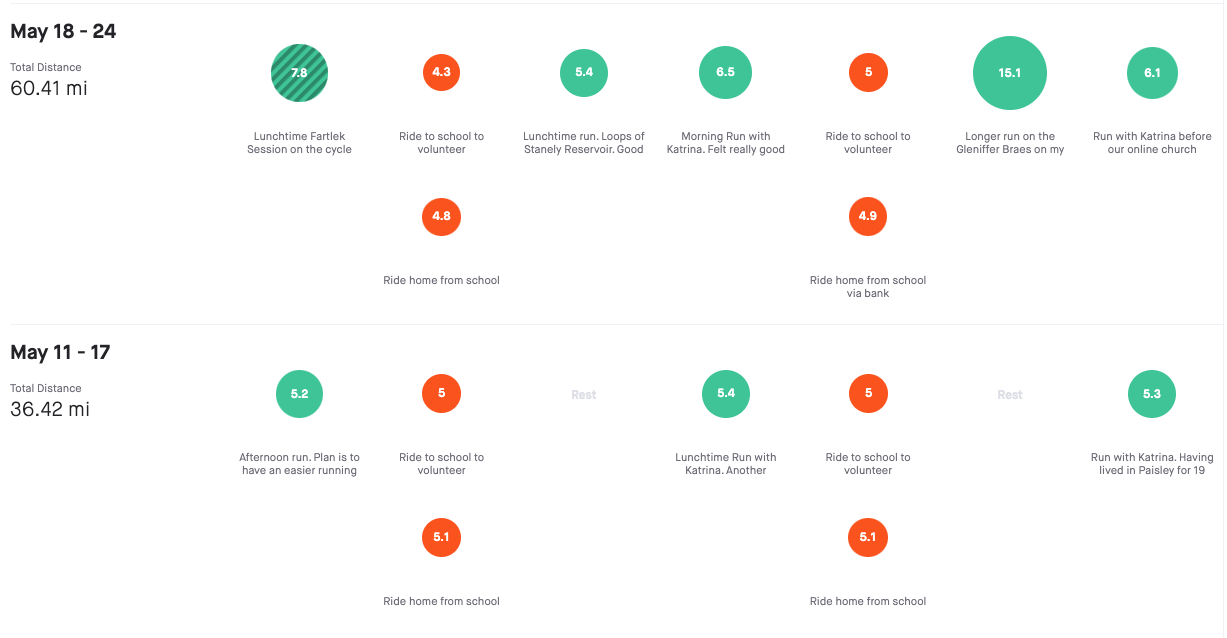 Runs in graph form
Types of runs for 2020 so far

In my aim for 2020 miles I'm 56.21 miles behind the red line but I'll see where I am later in the year before deciding whether to try and catch up!