I was out for a run this morning before work. It was very windy and pretty cold and I was surprised that underfoot it was quite icy in places. It took me a few miles to get going but it was always planned an easy run so I was happy with whatever pace.
March has been a good solid month of training. It was dominated by two races. The Inverness Half Marathon on Sun 8th March and the Hardmoors 55 on Sat 21st March.
Here is a list of all my runs in March …
In a graph form from RunningAhead …
Diary form with my cycles …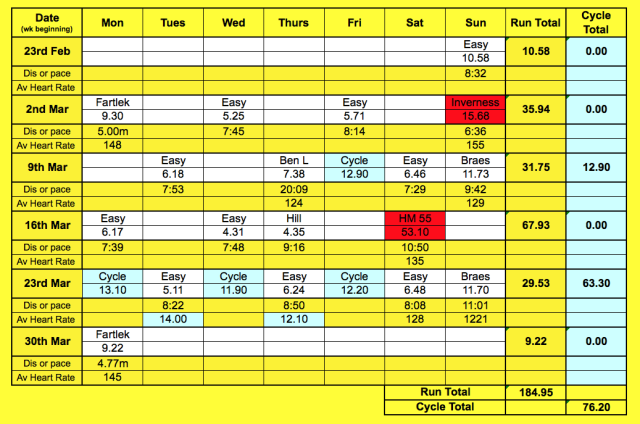 So I ran 184.95 miles in March.  I had a good mixture of speed and longer runs …
I also completed the Jantastic Challenge with 100% ….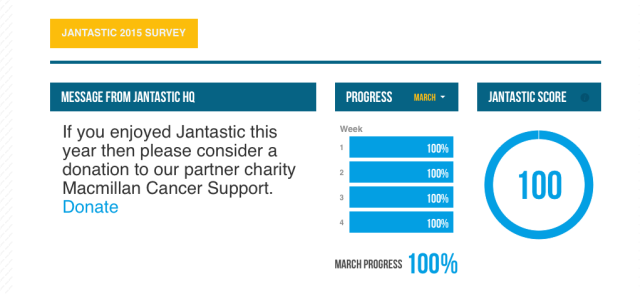 Our Kilbarchan AAC team did well finishing with 99.9 for joint 2nd …