Over the last few days I've two longer runs on Thursday night after work and this morning.
Thursday - Ben Lomond Run
My plan was my normal Ben Lomond run up the Ptarmigan Ridge and down the tourist path. As I drove to Rowardennan it was a beautiful evening and I was looking forward to seeing the views from the top but about a mile or so from Rowardennan there was a police car stopping traffic explaining that the road was closed.
My assumption that there had been a road accident was confirmed when I drove back to Sallochy car park and spoke to the warden who said they had seen a helicopter. I hope no-one was badly injured but it didn't surprise me there had been an accident as some drivers drive very fast on that stretch of road.
It was now 4.30pm and the car park closed at 7.30pm so I knew I didn't have time to run to Rowardennan up and down the Ben and back again even if I wanted to. So I decided to run for 1hr 15mins turn round and run back and see how far up the tourist path I got.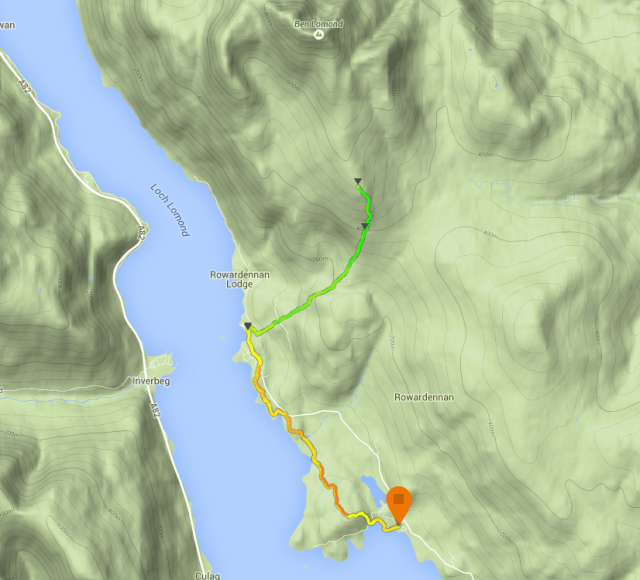 I felt a bit sluggish on the way to Rowardennan and as I climbed up. I felt I could feel my recent race in my legs so just went with what I had. At the turn round point I took a few photos as it was such a lovely evening.
I was definitely struggling on the way down. I was feeling very stiff and didn't have any spring at all in my legs. I eventually made it back down to Rowardennan and set myself the challenge of running back to Sallochy without walking which I managed to do! I'll be back next week and hope I have a bit more spring in my legs!
Saturday - Kilpatricks Run
This morning I was up and out by 8am and running just after 8.30am. I had a feeling it was going to be a bit of a battle this morning after Thursday's run but I actually felt really good and enjoyed the run.
I did the 18 mile loop which Marco showed me a few years ago. I've been round both ways but don't really have a preference so I went for a clockwise route this time.
I decided to take splits on each trig point and also take some photos on each of the three trig points.
I didn't see anyone else the whole run which is a bit unusual but it's a big area so not too surprising I suppose.
I also took a photo with Ben Lomond behind and Loch Lomond covered in mist ….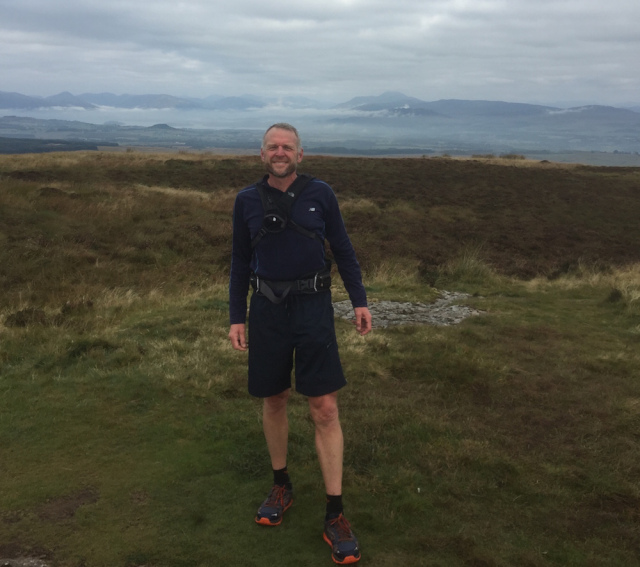 So a great morning run!